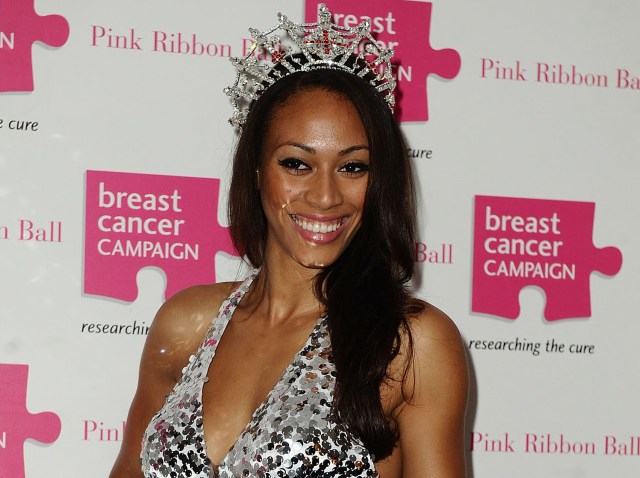 God save Miss England.
British beauty Rachel Christie, 21, has relinquished her 2009 Miss England crown after being accused of being involved in a brawl with the reigning Miss Manchester at a pub earlier this week, according to reports.
Pageant organizers said in a statement that the U.K's. first black Miss England, who is training for the heptathlon in London's 2012 Olympics, has withdrawn from the Miss World competition in South Africa next month, The New York Daily News reported.
She will focus on "clearing her name" and training for the Olympics, the statement said.
Christie's alleged rumble at a porn-themed costume gala was reportedly sparked over a muscle-bound Royal Marine and TV star, who may have dated both women.
Greater Manchester Police told the AP a 21-year-old woman was arrested on suspicion of assault from the row.