Did you know Julia Roberts once starred on "Miami Vice"? How about Bruce Willis? Liam Neeson? Or even Helena Bonham Carter?
In celebration of all things "Vice," COZI TV fetes the eighties cop drama with the special program, "COZI TV Tributes: 'Miami Vice,'" airing April 4 at 10 p.m., followed by encore presentations througout April. Comedian and host Chuck Nice takes a look at how the series (which ran from 1984-1989 on NBC) changed the way audiences viewed television police work, and the city of Miami.
In honor of "COZI Tributes 'Miami Vice,'" check out these before-they-were-famous stars who appeared on the series alongside well-dressed detectives Crockett (Don Johnson) and Tubbs (Philip Michael Thomas).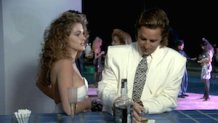 Julia Roberts Before she was America's sweetheart, Oscar-winner Julia Roberts experimented with her dark side, playing Polly Wheeler, an art gallery manager and drug dealer's assistant with a liking for bad boys. ("Mirror Image," S4 Ep22 - 1988)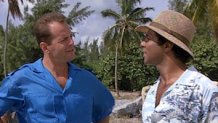 Bruce Willis Back in 1984, the year "Miami Vice" premiered, Crockett and Tubbs were after arms dealer extraordinaire Tony Amato, played by Willis. ("No Exit," S1 Ep7 - 1984)
Steve Buscemi and Willie Nelson Now that's a duo! Before "Boardwalk Empire," a young Buscemi played a middleman for a Bolivian drug lord, finding himself on Willie Nelson's bad side. ("El Viejo," S3 Ep7 - 1986)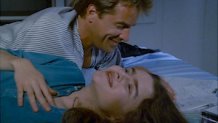 Helena Bonham Carter Crockett is in love, again… And this time with Bonham Carter, a beautiful ER doctor named Theresa who just happens to be a heroin addict. ("Theresa," S3 Ep16 - 1987)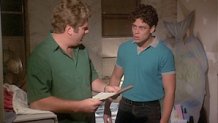 Benicio Del Toro Only 20 years old at the time, Del Toro played Pito, an ex-con turned thespian.("Everybody's In Show Biz," S3 Ep23 - 1987)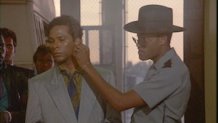 Laurence Fishburne Before he was Morpheus in "The Matrix," Fishburne went by Larry and played a prison guard, roughing up Tubbs while he was undercover in the clink. ("Walk-Alone," S3 Ep4 - 1986)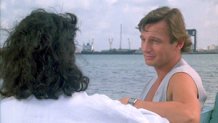 Liam Neeson Detective Calabrese (Saundra Santiago) falls in love with an Irish philanthropist, played by Neeson, but he ends up not being the guy she thinks he is. ("When Irish Eyes Are Crying," S3 Ep1 - 1986)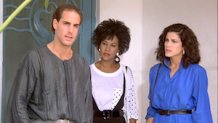 Stanley Tucci Tucci makes a couple of cameos during the show's five-season run. First, as Steve Demarco, the adoptive father of a smuggled baby, and later as an entirely different character in season four. ("Baby Blues," S3 Ep9 - 1986)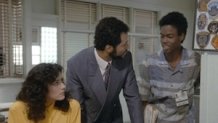 Chris Rock If James Brown is an alien, then Chris Rock is on the case (at least in this episode). In this odd Sci-Fi turn to the series, Rock plays a records clerk tasked with researching UFOs and aliens. ("Missing Hours," S4 Ep7 - 1987)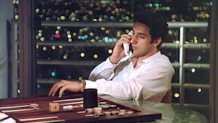 John Turturro In his television debut, Turturro played a pimp with an unfortunate fate. ("Rites of Passage," S1 Ep16 - 1985)
Watch "Miami Vice" weekdays 11PM/10c and Saturdays 8PM/7c on COZI TV. Go to COZITV.com to find out where to see COZI in your area.

[NATL] Guess Who: Today's Biggest Stars on u0022Miami Viceu0022
(COZI TV and NBC are part of the NBCUniversal family)