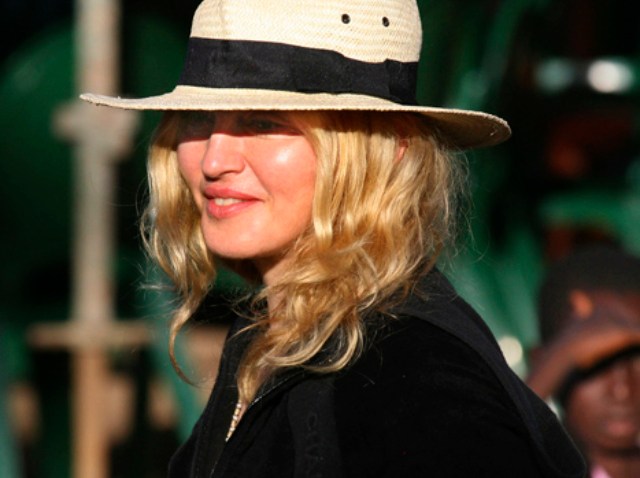 An official for Madonna's African charity says the star has arrived in Malawi to visit the girls school she is building in the impoverished country where she adopted two children.

The official who could not be named because he was not authorized to speak on the matter said Madonna arrived Sunday at about 2:30 p.m. (1230 GMT; 830 EDT) on Ethiopian Airlines.

The 51-year-old celebrity was accompanied by her four children — her daughters Lourdes and Mercy, and sons Rocco and David.

Madonna adopted the Malawian-born Mercy this year after she adopted David in 2008.

The official said Madonna would take part in a groundbreaking ceremony for the girls school on Monday.

Madonna's Raising Malawi charity helps care for some of the country's 1 million orphans.
Copyright NBCAH - Access Hollywood