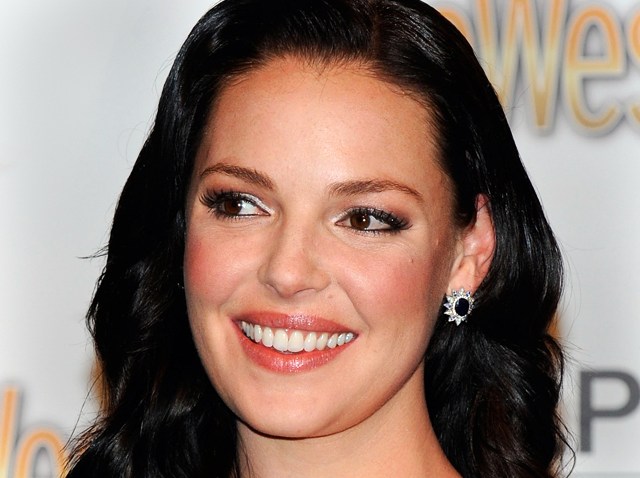 Katherine Heigl has reportedly submitted herself for an Emmy this year for her role in "Grey's Anatomy," according to reports.
Despite her departure from the ABC series, the actress' rep told Entertainment Weekly that she put herself in the Emmy race for supporting actress. The move comes two years after Katherine made headlines for publicly withdrawing her name, telling the Los Angeles Times' Gold Derby in 2008, "I did not feel that I was given the material this season to warrant an Emmy nomination and in an effort to maintain the integrity of the academy organization, I withdrew my name from contention."
VIEW THE PHOTOS: From Blonde To 'Grey' - Katherine Heigl
Katherine's 2010 Emmy move also comes on the heels of a new interview with USA Today, where she admitted she fell out of love with her "Grey's" character, a role she left earlier this season.
"I felt very protective of Izzie. I really loved her," Katherine told the paper. "I felt she was an admirable woman who certainly made mistakes. But I was starting to not like her, and that bothered me."
VIEW THE PHOTOS: Angelina! Cameron! Jen! Smokin' Hot Ladies Of The Big Screen
During her "Grey's" tenure, Katherine made a host of headlines for speaking her mind and she also told the publication that she actually once tried to mute herself.
"I've tried to keep my mouth closed for a minute," she smiled. "And I can't. At one point I got so paranoid and afraid, and I was qualifying everything I said and apologizing for everything. I realized it was ridiculous."
Copyright 2010 by NBC Universal, Inc. All rights reserved.
This material may not be published, broadcast, rewritten or redistributed.
VIEW THE PHOTOS: The Ladies Of Primetime Television
Related Content from AccessHollywood.com:
VIEW THE PHOTOS: The 10 Reasons We Love Katherine Heigl
PLAY IT NOW: Did Katherine Heigl Watch 'Grey's Anatomy' Finale?
PLAY IT NOW: Access Extended: Katherine Heigl On Vegas Wardrobe Malfunction: 'You Just Go With It'
More from Access: [ Katherine Heigl Emmys TV ]
Copyright NBCAH - Access Hollywood