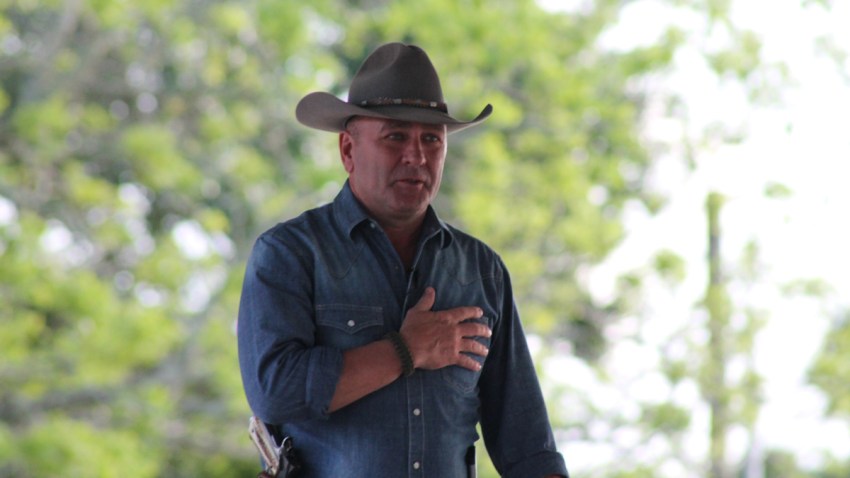 A Louisana Congressman apologized and retracted his video in a press release Wednesday after officials at the Auschwitz-Birkenau Memorial and Museum criticized him for narrating part of a five-minute video from inside a former gas chamber at the Nazi concentration camp in Poland.
U.S. Rep. Clay Higgins posted the video Saturday, Louisiana news outlets reported. In it, the Republican says the gas chamber killings took only about 20 minutes and show why the U.S. military "must be invincible."
A former gas chamber is not a stage but a place where there should be respectful silence, a post on the Auschwitz Memorial's official Twitter account said Tuesday. Later, it posted a photo of the entrance sign to that building, asking visitors to "maintain silence here."
The Anne Frank Center for Mutual Respect also tweeted a response to the posted video and accused Higgins of using the visit to Auschwitz as part of his re-election campaign, "This is disgusting beyond description. He must get sensitivity training or get a new job."
Higgins' offices were closed for the July Fourth holiday but his office responded Wenesday afternoon in a press release statement on his website, "I filmed the Auschwitz message with great humility. My intent was to offer a reverent homage to those who were murdered in Auschwitz and to remind the world that evil exists, that free nations must remember, and stand strong. However, my message has caused pain to some whom I love and respect. For that, my own heart feels sorrow. Out of respect to any who may feel that my video posting was wrong or caused pain, I have retracted my video."
Copyright AP - Associated Press