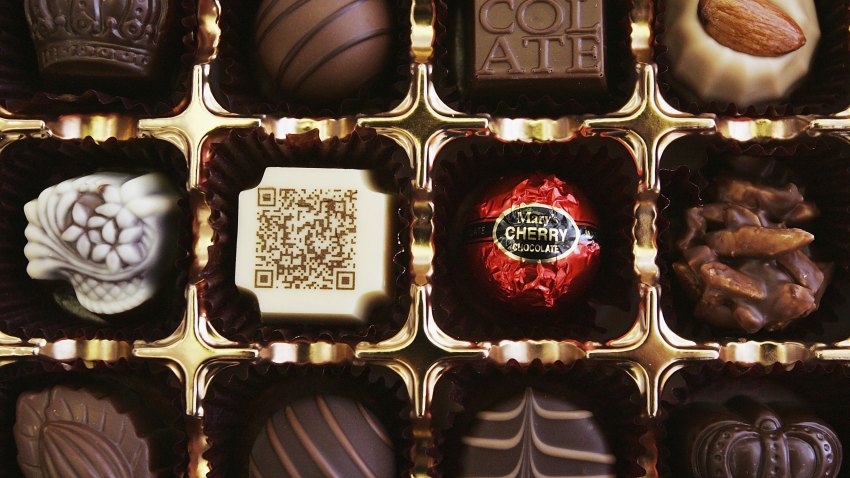 THERE ARE SIX WEEKS... bridging the gap between the heart-shaped chocolates of Valentine's Day and the foil-wrapped cream eggs of Easter, but consider that's the same candy gap between Christmas and Valentine's. For sweet lovers it can be an eternity before the next treat-laden holiday comes along, with its caramel-filled bunnies or marshmallow Santas or crispy Cupids. Thank goodness that, every now and then, a chocolate festival pops up just after a major candy occasion closes. Chocolate Decadence & Pechanga Wine Festival at Pechanga Resort & Casino in Temecula will do just that, and only days after Valentine's wraps for another year. Didn't get enough of the raspberry-gooey confections that come standard with the holiday? Nor wine, which is the holiday's unofficial sip? A gourmet, wine country-based event has you covered, and it is unfurling just days after February 14.
THOSE DAYS ARE... Friday, Feb. 26 and Saturday, Feb. 27. Chocolatiers will line up their most luscious chocolate offerings on Feb. 26 at Chocolate Decadence, while local wineries and chefs'll pour and set out the savory samples on Feb. 27 at the Pechanga Wine Festival. It's the eighth year for this wintertime festivity, an affair that benefits Habitat for Humanity Inland Valley, and the ticket cost? Well, that depends if you're showing on Friday for the chocolates, which is an evening to-do, or for the wine happening on Saturday, which leans more daytime (full prices can be found in this direction). Tunes, a silent auction, and more merriment fill out the fun times.
NEED MORE INFO? It's all here. Need to build your weekend around some winery visits, too? They're only a ten-minute toodle from Pechanga, but consider a stay or shuttle service, if you'll be sipping vino in addition to trying all of those many chocolates. Hang tight, holiday lovers; there are ways to span the gaps between the biggest events on the calendar, deliciously.
Copyright FREEL - NBC Local Media