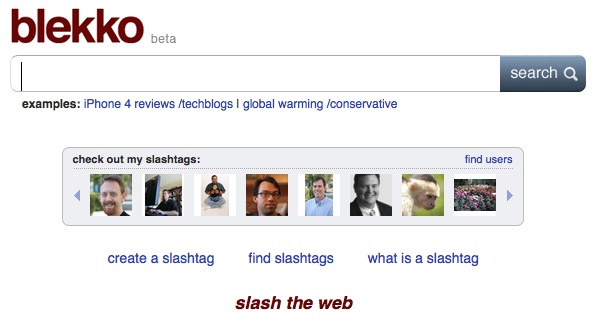 Blekko has already been called a better search engine than Google because it doesn't have the same amount of spam and low-quality sites vying for a reader's attention. Google has said it will be more vigilant about the human-generated spam, but meanwhile people have to use something to guide them to a correct website. And that's when Ashton Kutcher ("That '70s Show," "Dude, Where's My Car?" and the new "No Strings Attached") enters the picture.
Ashton Kutcher invested $200,000 in the search engine, adding to the already $25 million the Redwood City company has already raised. He's also a visible user and dabbler in digital investment (he's also invested in communications company ooma, and "app discovery" iPhone app, Chomp) -- and did I mention he's in a No.1 rom-com with Natalie Portman? Perhaps that gives Blekko a little more panache so you might overlook the name and give it a try.
Blekko was started by Rich Skrenta and his "core team" from both Topix and Netscape Open Directory in 2007, according to Crunchbase.
However, simply being a better search engine may not be enough to wrench some market share from Google. Any rival also needs to be a household name and come with a stellar reputation. Although Blekko might be a challenger for search engine supremacy, Google still accounts for about two-thirds of all Internet searches.