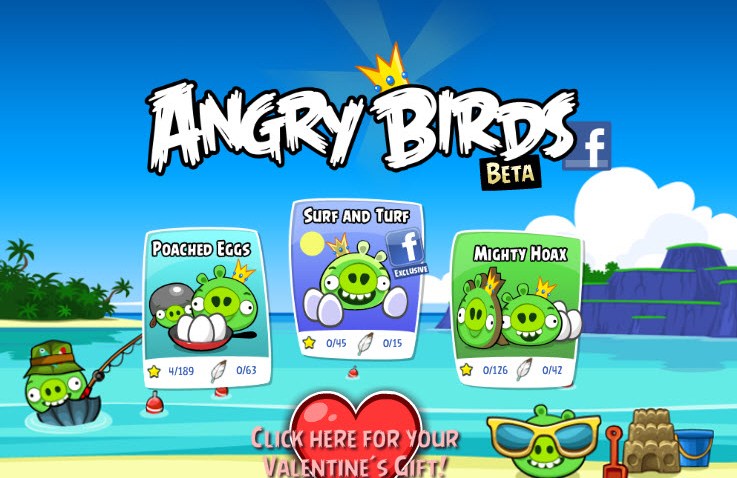 Happy Valentine's Day, Angry Birds lovers with Facebook profiles. Actually, the game landed on the social platform on Feb. 13th -- a day earlier than scheduled.
It's Flash-based and cursor driven -- so no greasy fingerprints on your computer screen, just a smooth click-and-hold-and-release action. Invigitng friends to play is a one-click on the right-hand rail of the game panel, with a tool box at bottom (apparently avatars are coming soon).
The in-game options include Power-Ups, a new and tantalizingly easy way to basically cheat. Users can use two Power-Ups per level, leapfrogging that particularly that troublesome level that mocks you.
Game creator Rovio explains:
The four power ups are: Super Seeds, King Sling, Sling Scope and Birdquake. All power-ups have a different effect but ultimately make you more competitive against your friends by making your birds stronger or more accurate or even by shaking the earth itself!
Power-Ups are available through a daily rewards program for frequent visits and usage (which is no doubt easy for most addicts users to rack up).
And today there's a special Valentine's Gift offered with this beta release (just click the heart on the splash screen).