TGI Weekend! It's Earth Week in San Diego so celebrate with some fun, outdoor activities in San Diego, like a Pup Crawl in Miramar or a rooftop movie in the Gaslamp. There's a chance to nosh on tacos and tequila along San Diego Bay or to dance the night away under the stars. Get up. Get out. Play!
Beautiful Blooms: The Flower Fields in Carlsbad
Thursday, April 19
73rd Annual Del Mar International Horse Show
8:30 a.m. (through May 6), Del Mar Fairgrounds
For more than two weeks, trainers and show horses from around the world will compete in one of the longest running equestrian competitions in the country. During this free event, spectators can watch competitors take on a different theme each week at the Del Mar Fairgrounds -- from western to dressage and hunter/jumper. A ticketed feature event will highlight performance rather than competition every Saturday. The show also features food and drink, free classes and shopping every day of the show. This week, riders compete in Western-themed events like ranch riding and ranch trail. Western Week's featured event is "A Night of the Horse," a musical equestrian-centric performance. A separate $21 ticket is required for the show on Saturday at 7 p.m. Parking at the Fairgrounds costs $14.
The Flower Fields at Carlsbad Ranch
9 a.m. to 6 p.m., Carlsbad Ranch
The beautiful blooms at the famous Flower Fields at Carlsbad Ranch are back in their brilliant glory. The annual flower viewing season runs through May 13. As usual, for about six to eight weeks, visitors can enjoy displays of colorful Giant Tecolote Ranunculus spanning fifty acres. The annual burst of blooms is something locals look forward to year after year as spring rolls in. The Flower Fields are open daily from 9 a.m. to 6 p.m.; tickets cost $16 for adults, $14 for seniors, and $8 for children ages 3 to 10. If you plan on visiting a few times this spring, you may want to spring for a season pass. Keep an eye on the Flower Fields website, too, as the venue hosts lots of family-friendly, fun events throughout its season, usually on the weekends.
Things to Do in Old Town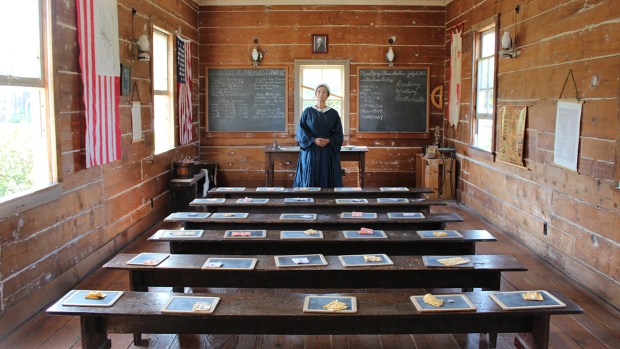 Trivia Night
7 p.m., Black Plague Brewing (Oceanside)
Bring some friends to Trivia Night at Oceanside's Black Plague Brewing (2550 Jason Court) for a chance to test your knowledge while sipping on craft brews. Black Plague promises their free trivia night won't be like others -- their questions may not pick the most important knowledge in your brain but will instead focus on fun and current events. The food truck, Moon Age Food Co., typically serves up street tacos, dumplings and tortas on Black Plague Brewing's trivia nights. Local food truck vendors frequent the establishment on other nights as well. The taproom features a stage for live musical performances, a large theater screen for film showings and video game nights. And, every once in a while, professional skaters like Tony Hawk stop by.
Rooftop Cinema Club
7:30 p.m. (Thursday through Saturday), Manchester Grand Hyatt
Imagine a screening of some of your favorite movies while a picturesque sunset over San Diego Bay peeks over the screen. The UK-based Rooftop Cinema Club makes it possible with their first San Diego location on the roof of the Manchester Grand Hyatt in downtown San Diego. This weekend, Rooftop Cinema Club is screening a lineup of 2018 Oscar Best Picture nominees. On Thursday, "Three Billboards Outside Ebbing, Missouri" will share the tale of a mother who seeks the truth about her daughter's unsolved murder; on Friday, "Darkest Hour," depicts UK Prime Minister Winston Churchill during a critical World War II turning point; and on Saturday, the coming of age tale "Lady Bird" plays on the big screen. Tickets start at $17 and include a deck chair and access to the terrace an hour early for sunset photos.
Things to Do at Balboa Park
'The Wanderers'
Times and dates vary (now through May 6), The Old Globe
Premiering for the first time at the Old Globe in Balboa Park, "The Wanderers" tells a not-so-typical love story through the eyes of two very different couples -- a pair of Orthodox Jews who are part of an arranged marriage and a pair of celebrities who are drawn to each other despite being married to other people. The story, written by Anna Ziegler and directed by Barry Edelstein, is given an intimate setting on the Sheryl and Harvey White Theatre's circular stage. Tickets start at $70.
Friday, April 20

6th Annual San Diego Comic Fest
10 a.m. (Friday through Sunday), Town and Country Resort & Convention Center
San Diego Comic-Con is right around the corner but for comic book fans looking for something a little more low-key, San Diego Comic Fest is for you. San Diego Comic Fest harks back to the days of smaller, comic-centric pop culture festivals. It boats an intimate setting for fans to mingle with industry professionals and other enthusiasts while scouring for a rare find. Similar to other conventions, Comic Fest will feature panel discussions, exhibitors, art on display and of course, cosplay. A three-day general admission ticket cost $50 for the festival that runs through Sunday at the Town and Country Resort in Hotel Circle. Single day tickets range from $15 to $25.
Group Works to Restore Balboa Park Carousel
Cruisin' Grand
5 to 9 p.m., Grand Avenue (Escondido)
The free auto festival that has taken over downtown Escondido for nearly two decades is back for the 2018 summer season. Hundreds of vintage cars line Grand Avenue for seven blocks every Friday night from April to September for the event that seems to transform the city into a retro paradise. Along the route, enjoy dinner or browse local goods at one of the many restaurants and shops that extend their hours during the car show.
Salsa Under the Stars
6 p.m. to 9 p.m., The Headquarters at Seaport
Hit the courtyard at The Headquarters at Seaport for this Friday night salsa dancing session under the stars. Manny Cepeda and his orchestra will provide the toe-tapping tunes; no partner or experience necessary to join this fun, free event.
New Female-Led Distillery Opens in East Village
RACH 3
8 p.m. (Friday through Sunday), Copley Symphony Hall
After an impressive 13 years as musical director of the San Diego Symphony, Jahja Ling makes his debut as the orchestra's first conductor laureate. Ling is the only conductor of Chinese descent to hold the title of musical director for a major orchestra in the U.S. For three days, Ling will lead pianist Behzod Abduraimov through a performance of Sergei Rachmaninoff's Piano Concerto No. 3. Tickets start at $20.
Rock the Yacht! Cruise
9 to 11 p.m., Hornblower Cruises
A dance floor will take over one of Hornblower Cruise's yachts as a DJ spins for a two-hour floating dance party. The ship-turned-nightclub will cruise San Diego Bay, giving guests a view of a twinkling San Diego skyline, the Coronado Bridge, USS Midway and more with a $30 ticket. Food and drink are not included but will be available for purchase. After the cruise, guests will disembark a few blocks from the Gaslamp.
Things to Do at Balboa Park
Saturday, April 21
ONEHOPE ACT! Today for Military Families Run/Walk
6:30 a.m., Tecolote Shores Park
An annual event that raises funds for military families with children with autism returns to Mission Bay's Tecolote Shores Park. Participants can register to take part in a one-mile, 5K or 10K race, starting at $35 for adults and $20 for adolescents. The event features a post-race party, where adults can enjoy beer and wine and children can partake in a Kids' Zone filled with inflatables and carnival games. More than 35 vendors and organizations will have booths at the party, including the NBC 7/Telemundo 20 team. Stop by the team's booth and play the Toyota Foosball Challenge for a chance to win great prizes!
Walk MS: San Diego
8 a.m., NTC Park (Liberty Station)
The annual walk to end multiple sclerosis raises funds to help those affected by MS live their best lives and for research that can end MS entirely. This free community walk has both a one- and three-mile route for participants at all levels. Participants can stop by the NBC 7/Telemundo 20 both after the booth to say hello to the street team.
PostSecret
Times Vary, San Diego Museum of Man
Would you share your secrets with a stranger? That's the question this new exhibit coming to Balboa Park's Museum of Man asks. Frank Warren has been gathering secrets submitted on postcards for over a decade. Each postcard was submitted anonymously with a unique work of art made by people who needed to share a secret. Now, Warren is displaying them in the two-year art installation at the Museum of Man called PostSecret. Access to the exhibit is free with a $13 adult ticket or a $10 youth ticket to the Museum of Man.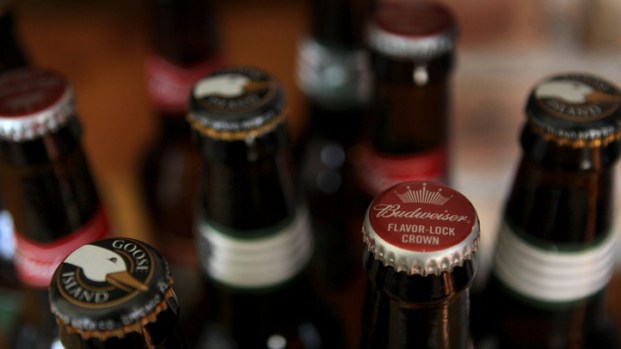 San Diego's Top Breweries

Little Italy Mercato
8 a.m. to 2 p.m., Little Italy
Every Saturday, more than 200 tents line the streets of Little Italy, spanning five blocks and showcasing an array of farm fresh produce, meats, flowers and artisan craft goods from local vendors. Grab a crepe as you stroll, or sit in the Piazza Famiglia while enjoying music from local artists. This has been a neighborhood tradition for years and has become one of the biggest farmers markets in San Diego.
Spring Food Truck Festival & Vintage Market
9 a.m. (Vintage Market) and 11 a.m. (Food Truck Festival), Bates Nut Farm
Foodies will have a wide range of cuisine to choose from when food trucks take over North County's Bates Nut Farm at 11 a.m. Saturday for the Spring Food Truck Festival. The event highlights concoctions from What's Cookin' BBQ, Haad Sai Thai, Epic Eatz and more. The festival runs simultaneously with the farm's Arts, Crafts and Vintage Market that starts at 9 a.m. Saturday and runs through Sunday. Artists and crafters will display their homemade goods, local farmers will feature fresh produce and vintage resellers will showcase rare finds at the open-air market in Valley Center. The Charly and Calico Ridge band takes the stage from 12 to 3 p.m. each day of the art festival.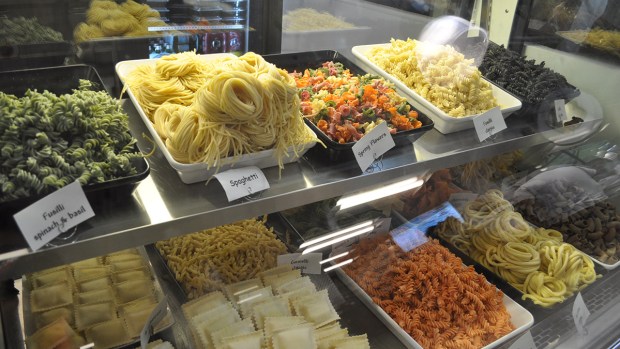 What's Cooking Now at Liberty Public Market

48th Annual Chicano Park Day Celebration
10 a.m. to 5 p.m., Chicano Park
A celebration almost as old as the park itself returns to Barrio Logan for a free community event showcasing traditional Mexican and Chicano culture. The Chicano Park Day Celebration invites guests to experience performances from Aztec Indigenous dancers, Ballet Folklorico dancers and Mariachi musicians, among others. About 300 classic cars will be on display with Chicano Park's historic murals as a backdrop. Authentic food and vendors will be on hand throughout the celebration.
San Diego Tequila and Taco Music Festival
12 p.m. to 7 p.m. (Saturday and Sunday), Embarcadero Marina Park South
A festival filled with tequila and tacos can only be enhanced by a view of the Pacific Ocean on a sunny San Diego day. All of that and more can be found at the San Diego Tequila & Taco Music Festival. For $40, guests get four hours-worth of samples from dozens of tequila brands, plus access to booths filled with tacos available for purchase. On Sunday, there is no unlimited tasting but a $10 ticket gets guests access to an assortment of margaritas for Mas Margaritas! Day
PUP Crawl and Adoption PAWty
2 p.m. to 5 p.m., Miralani Makers' District
Have you ever been to a pub crawl and wondered, "I wish my dog could be here?" Well, Hearts for San Diego has the answer. This charity event pub crawl unites craft beverage fans and dog lovers for a bar hop through Miramar. The crawl will make stops at local breweries in Miralani Makers' District, like Charlie & Echo, Lost Cause Meadery, Thunderhawk Alements and more. Each stop of the crawl will feature dogs available for adoption from several local rescue shelters. Tickets cost $10 for general admission or $30 for VIP. Both get discounts to sips along the pub crawl route but VIP gets an added pup-themed gift basket. Proceeds support Traci's Paws, Inc., a non-profit whose goal is to increase pet adoption rates.
Sunday, April 22
Guided Nature Walk
9:30 a.m., Mission Trails Regional Park Visitor Center
Join a trail guide from Mission Trails Regional Park (MTRP) on this free, 1.5-hour nature walk and learn about the plants, animals, geology, history and ecology of the park. The walk begins at the Visitor Center and will head out to one of three scenic trails: The Oak Grove Loop, The Visitor Center Loop, or The Riverside Grinding Rocks. These walks are typically held at MTRP every Saturday, Sunday and Wednesday at 9:30 a.m. Wear close-toed shoes and sunscreen, and bring water.
'American Mariachi' Makes World Debut at Old Globe
EarthFair 2018
10 a.m. to 5 p.m., Balboa Park
One of the largest Earth Day celebrations is held in Balboa Park during National Earth Week each year. About 60,000 guests are expected to attend the environmental fair's 29th year in San Diego. At the free event, exhibitors will share tips on how to live more sustainably, provide fun crafts and games to teach kids about taking care of the earth and give updates to what companies are doing to preserve the planet. There will be no shortage of live music and entertainment; the fair will feature four stages throughout Balboa Park. A highlight of the event is the Earth Day Parade, which starts at 10:30 by the Spanish Village and travels to the Pan American Plaza.
Gaslamp Artisan Market
10 a.m. to 2 p.m., Fifth Avenue
A new marketplace is making its debut on the Gaslamp Quarter's Fifth Avenue between Market Street and Island Avenue. Local artisans will be able to showcase their goods at the Gaslamp Artisan Market every Sunday starting at 10 a.m. Guests can stop by the popular shops that and restaurants that line the Gaslamp as they make their way through booths filled with handcrafted goods.
Raul Prieto Ramirez on the Spreckels Organ Pipes
Sunday Organ Concert
2 p.m. to 3 p.m., Spreckels Organ Pavilion at Balboa Park
Enjoy a free, hour-long organ concert Sunday at Balboa Park's famed Spreckels Organ Pavilion. At the keys, the audience will find Raul Prieto Ramirez, the city's newest San Diego Civic Organist and Artistic Director of the Spreckels Organ Society. Prieto Ramirez hails from Spain and, as he told NBC 7, hopes to keep the program interesting – from Bach to Queen – at the historic Spreckels Organ.
Los Lonely Boys
7 p.m., Belly Up Tavern (Solana Beach)
How far is Heaven? Possibly just a few miles from you, in Solana Beach when the Texas rock group Los Lonely Boys takes the stage at the Belly Up Tavern for a one-night-only performance in San Diego. Buy tickets in advance for a special general admission price of $40. Reserved loft seating is available for $70.
Free or Cheap Things to Do in San Diego
Times and locations vary

Free or Cheap Things to Do in San Diego
Looking to save some cash, but still enjoy the city? In San Diego, there are still plenty of activities to enjoy for free or on the cheap. Go for a hike at Torrey Pines State Park or Cowles Mountain, stroll Balboa Park, try a new craft brewery, admire the murals of Chicano Park or read a book at a downtown park. Get out there and explore America's Finest City.