TGI Weekend. With outdoor concerts, pool parties and foodie tours a-plenty, it's beginning to feel a lot like summer in San Diego. Get up. Get out. Play.

Thursday, June 20
Summer Safari
9 a.m. to 5 p.m., San Diego Zoo Safari Park
The San Diego Zoo Safari Park continues its run of Summer Safari, a special summertime series of activities, live music, arts, crafts and pop-up entertainment for visitors of all ages. Visitors will also be treated to up-close encounters with Safari Park critters and a variety of evening shows on select dates. Summer Safari runs through Sept. 1 and is included in the price of admission to the park. A 1-day pass for those 12 and older costs $56, while a 1-day pass for kids ages 3 to 11 costs $46. San Diego Zoo and Safari Park members can enjoy Summer Safari with their membership.
San Diego County Fair
11 a.m. to 10 p.m., Del Mar Fairgrounds
The "Oz-some" 2019 San Diego County Fair is going strong over at the Del Mar Fairgrounds, with jam-packed days filled with entertainment, games, rides, activities and, of course, those outrageous, fried and flavorful fair foods. This year's fair theme is inspired by L. Frank Baum's classic tale, "The Wonderful Wizard of Oz," so expect to see décor, shows and treats inspired by the magical land of Oz. There are also lots of new additions to the fair this year, including a mobile "FunPass" option for tickets to rides and games and the "Ride FastPass," which lets you zip through those long lines. Tickets cost $20 for adults and $14 for children ages 6 to 12 and seniors 62 and up. Kids under 5 get in free. General parking costs $17. For ways to score deals and discounts on fair tickets, click here. As usual, the fair will also feature a long lineup of concerts, which include big names like Toby Keith (June 14), Smokey Robinson (June 15), and "Mr. Worldwide," Pitbull (June 29). The fair will also host several festivals throughout its run, including the Toast of the Coast Wine Festival (June 8), the Gospel Festival (June 12), the Asian and Pacific Islander Festival (June 15), the Beer Festival (various dates), and the Distilled Spirit & Cocktail Festival (June 22).
Outrageous, 'Oz-some' Eats at the San Diego County Fair
North Park Thursday Market
3:30 p.m. to 7:30 p.m., North Park Way & Granada Avenue (North Park)
North Park is known for its interesting small businesses and, on Thursdays year-round, local vendors and artisans are showcased at this popular farmers market located on the corner of North Park Way and 29th Street. On the shopping list: farm-fresh fruits and vegetables, meat, eggs, sauces, bread and even handcrafted gifts from local, small businesses. The free event also features live music.
Wonderspaces: In Common
Times Vary, B Street Pier (San Diego)
Prepare to immerse yourself in a world of wonder. The traveling art exhibit, Wonderspaces, returns with more than a dozen more interactive pieces for you to explore. The theme of this year's exhibit, "In Common," explores how people are shaped by their experiences, environments and relationships. Several of the pieces allow guests to become part of the art, including "Where Thoughts Go," which will transform a person's thought into a shareable sleeping creature. Likewise, guests will become constellations in Maja Petrić's "We Are All Made of Light." The art piece uses artificial intelligence and other technologies to manipulate light and space. Wonderspaces: In Common runs through Sept. 1 but tickets to a specific time slot must be secured in advance. Tickets cost $24 during the week and $27 during the more in-demand weekend. A discount is available for seniors, students, military and children. Get tickets here.
Oceanside Sunset Market
5 p.m. to 9 p.m., Main Street Oceanside
Each Thursday, the Oceanside Sunset Market brings about 200 local merchants together for this sunset marketplace spanning four blocks in downtown Oceanside. Shoppers can expect vendors showcasing homemade goods and tasty grub, plus live music and, of course, an incredible ocean view. The free market is located on Pier View Way; rain may cancel the event, so check the weather before making your plans.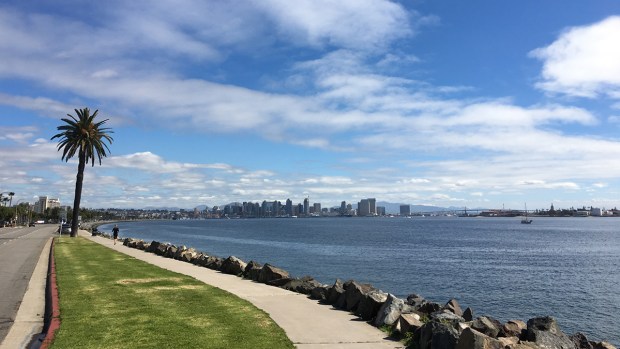 8 Must-See Ocean Views in San Diego
Santee Summer Concert: James Kruk & The Big Boss Men
6:30 p.m. to 8 p.m., Town Center Community Park East
Thursday marks this year's debut of Santee's free, annual summertime concert series at Town Center Community Park East. The first show of the season is James Kruk & The Big Boss Men, a hip-swingin' tribute to Elvis Presley. In addition to an evening of The King's hits, the community event will include on-site food trucks (American Flavors; Caked; Lemonade Larry's; Nana's Heavenly Dogs; Tacos Picasso) and fun activities for the family. Bring a blanket or lawn chairs, and you've got yourself a nice, relaxing evening with the family. Parking does fill up here, so plan accordingly.
Sunset Poolside Jazz
6:30 p.m. to 9:30 p.m., The Westgate Hotel
The Westgate Hotel in downtown San Diego has revived its Thursday night summer concert series, Sunset Poolside Jazz, taking place at the hotel's rooftop pool deck. Each Thursday through Sept. 12, Southern California jazz musicians will take the stage, playing smooth tunes as the sun sets in America's Finest City. The lineup of artists is curated by Gilbert Castellanos, a trumpet virtuoso, composer and educator in the local jazz community. You don't need a ticket to get into Sunset Poolside Jazz, but you do need to purchase a minimum of $25 in food and drinks at the venue to gain access to the concert. No reservations are required; the tables are first come, first serve. On-site parking is available for $10. This Thursday's show will feature the Joshua White Trio, led by local acclaimed jazz pianist and composer, Joshua White.
Where to Eat at Petco Park in 2019: Local Favorites
TruTV: Impractical Jokers
7:30 p.m., The San Diego County Fair (Corona Grandstand Stage)
The guys from truTV's hit series, "Impractical Jokers," bring their act to the Corona Grandstand Stage at the fair Thursday night. Together, the four best friends from childhood – Joe Gatto, James Murray, Brian Quinn, and Sal Vulcano – make up their New York-based comedy troupe, The Tenderloins. On their TV show, the guys challenge one another to strange and humiliating stunts, always grounded in the humor only lifelong friend could share – and forgive. If you have already paid for admission to the fair, tickets to this show start at $20.
'The Matrix'
8 p.m. (Thursday and Friday), Cinema Under the Stars
The red pill or the blue pill? Dive into the fantasy and sci-fi world of the 1999 Keanu Reeves classic, "The Matrix," as it screens this Thursday and Friday at Cinema Under the Stars in Mission Hills. Since the theater on Goldfinch Street is outdoors and it can be a bit chilly at night, the venue offers blankets, space heaters and other amenities to keep patrons warm and cozy. Admission is $18 at the box office, or you can reserve your seat in advance for $20.
Pretty Poppies: Spring Flowers Bloom at Mission Trails
Friday, June 21
Jail Mini-Museum at The Headquarters
10 a.m. to 9 p.m., The Headquarters at Seaport (between Kitson and Madison San Diego)
The Headquarters at Seaport is a solid place to shop and eat but, if you're a San Diego history buff, you may want to pop into a free mini-museum located at its core, between the Kitson and Madison San Diego stores. There, you'll find a fully-restored, 8-cell jail block housing historic photos and San Diego Police Department memorabilia. You see, The Headquarters – built in 1939 – sits in the very complex that served for many decades as the SDPD's headquarters. The site is listed on The National Register of Historic Places. It was restored and reopened as The Headquarters and Seaport shopping and dining complex in 2013. Read all about the site's rich history here.
SDUSD Art Gallery at Seaport
11 a.m. to 6 p.m. (Friday through Sunday), Seaport Village
Seaport Village and the San Diego Unified School District have joined forced to launch a student-led art gallery located within Seaport Village. The 640-square-foot SDUSD Art Gallery at Seaport is in the easternmost area of the waterfront landmark, closest to the San Diego Convention Center. The gallery will showcase a rotating selection of artwork curated from more than 12,000 San Diego students in Pre-K to 11th grade. The gallery is open each week, Friday through Sunday, from 11 a.m. to 6 p.m. Entry is free.
Carlsbad Flower Fields: 2019 Season
Shoes & Chews: Carla & Linda's Walking Food Tour
1:30 p.m. to 4:30 p.m., South Oceanside
Oceanside is experiencing a bit of a restaurant renaissance, and these "Shoes & Chews" walking food tours allow you to taste what's cooking in the waterfront city in San Diego's North County. Friday's three-hour foodie tour – led by locals Carla and Linda – will span south Oceanside, with stops at PCH Bar & Grill, URGE, Privateer and Wrench & Rodent. Tickets cost $49 per person (foodies 16+ only) and include tastings of specially chosen items, plus a little history lesson on each restaurant, chef and the surrounding area. Shoes & Chews started in 2015; today, the tour hits the streets of Oceanside every weekend, usually Friday, Saturday and Sunday.
Movies by the Lake: 'Ralph Breaks the Internet'
6 p.m. to 10 p.m., Santee Lakes
File this one under a fun Friday night with the family. Watch "Ralph Breaks the Internet" at Santee Lakes as part of "Movies by the Lake," a summertime series of outdoor movies. The screening takes places at the North Lake 5 Events Area. Parking costs $10 per carload and the movie itself is free. The event will include food trucks, a snack bar and family-friendly activities.
Alpine Jenga Tournament
6 p.m. to 9 p.m., Alpine Beer Company
Every third Friday of the month, Alpine Beer Company hosts a Jenga Tournament where patrons can try their hand at the strategic block game and win prizes. Grab a craft brew and get to building.
Hops on the Harbor: Pariah Brewing Company
7 p.m. to 10 p.m., Flagship Cruises & Events
Enjoy a cruise around the San Diego Bay featuring sights, bites, and craft brews. Every month, Hops on the Harbor highlights a local brewery and, this time, it's the best from San Diego's Pariah Brewing Company. Pariah is known for pushing the envelope on craft beer trends; the company once released a seasonal beer called the Uni Stout – a milk stout boasting sea urchin. This month's Hops on the Harbor menu will feature four 6-ounce Pariah tastings expertly paired with four courses. For instance, a dish of Steamed Mussels and Chorizo Linguini with Caesar salad and garlic bread will be paired with My Cat from Helles, a Helles lager, while Coconut Shrimp Stir-Fry is paired with a pour of the brewery's hazy IPA, Dryland. The dinner cruise boards at 7 p.m. from 990 North Harbor Dr. and sails past the San Diego skyline, USS Midway, Star of India and other Maritime Museum ships and the Coronado Bay Bridge. Tickets cost $79.50 for adults and $47.70 for children ages 4 to 12; kids 3 and under are free. Reservations are recommended.
Landon Donovan Joins the San Diego Sockers
18th Annual Endless Summer Art Gala & Auction
7 p.m., Seaside Room at Marina Village
The San Diego County Chapter of the Surfrider Foundation hosts its annual Endless Summer fundraiser this Friday night in support of the organization's programs and policy work that addresses clean water, beach access, coastal preservation, ocean protection and plastic pollution. The gala will feature art, food, drinks, a silent auction and live entertainment, all for a good cause. Tickets cost $85, with Surfrider aiming to raise $30,000 on this night.
Rooftop Cinema Club: 'The Sandlot'
8 p.m., Manchester Grand Hyatt San Diego
"You're killin' me, Smalls!" The beloved, hyper-quotable, 1993 coming-of-age flick, "The Sandlot," hits the big outdoor movie screen Friday night on the scenic rooftop at the Manchester Grand Hyatt. The screening is part of the hotel's ongoing Rooftop Cinema Club, movies shown under the stars, set alongside stunning views of the San Diego skyline. Tickets start at $17; you can self-park in the hotel's garage for four hours for free if you buy food (other than popcorn or candy) or drinks at the Rooftop Cinema Club.
SkyRanger7 Over the Flower Fields in Carlsbad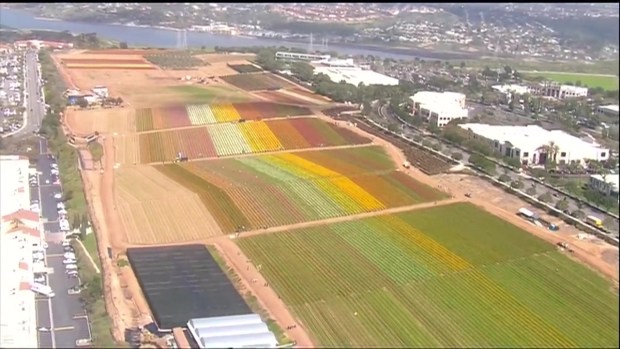 Saturday, June 22
40th Annual OB Street Fair & Chili Cook-Off
10 a.m. to 8 p.m., 4800 to 5000 Blocks of Newport Avenue in Ocean Beach
It's a summertime tradition in Ocean Beach: the OB Street Fair & Chili Cook-Off, and oceanfront food and music block party as unique as the community. The free fair features music across four stages, a community mural project, a showcase of local artisans and an unforgettable Hodad's Burger-Eating Competition that'll give hungry contenders the chance to land their mug on the iconic "Wall of Fame" at Hodad's, OB's iconic burger joint. Also on deck: brews and live music at Beachside Bar for those 21+, a wing eating contest hosted by Dirty Birds, and a music area hosted by Rock & Roll San Diego where professional musicians will teach visitors how to play simple songs. As for the legendary Chili Cook-Off, well, that includes 20 tastings in both amateur and restaurant divisions, beginning at 11 a.m., all competing for top honors. The event takes place along several blocks of Newport Avenue, along the waterfront. The longtime fair draws a healthy crowd, so you may want to consider taking the trolley or using a ride-share service to get there. There's free bike valet at the intersection of Bacon Street and Newport Avenue, too.
Art & Empire: The Golden Age of Spain
10 a.m., San Diego Museum of Art
Check out the San Diego Museum of Art's newest exhibition, "Art & Empire: The Golden Age of Spain," on display daily through Sept. 2. The exhibition showcases more than 100 works produced by leading artists from Spain and its global territories during the country's Golden Age, a time when, as the museum notes, the country's "visual arts, architecture, literature, and music all reached unprecedented heights." Artists featured in the exhibition include Diego Velázquez, Bartolomé Esteban Murillo, Francisco de Zurbarán, Jusepe de Ribera, El Greco, and many more. This marks the first time since the 1935 exhibition for the California Pacific International Exposition that all five of the Spanish masters represented on the Museum's building façade—Velázquez, Murillo, Zurbarán, Ribera and El Greco— are being shown together at the museum. Entry to the "Art & Empire" installation costs $5 in addition to museum admission, which is $15 for adults and free for kids 17 and under. The San Diego Museum of Art is open daily at 10 a.m., except Sunday when it opens at 12 p.m. The museum is closed Wednesdays.
Meet the Man Operating the Balboa Park Carousel For The Last 46 Years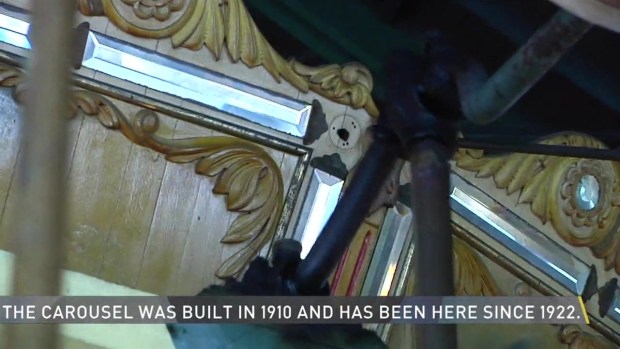 Cook With an Italian Chef & Market Tour
10 a.m. to 2 p.m., Little Italy
This weekly event in Little Italy gives you a chance to cook alongside a trained chef while discovering the community's charming open-air farmers "mercato." Here's how the tour works: a chef-guide will walk with you through the market, pointing out local vendors specializing in fresh ingredients. Together, you'll taste-test items and buy what you need to create your meal before heading to the guide's home to partake in a cooking lesson. You'll cook three dishes – an appetizer and two main dishes – and also enjoy a glass of wine and panna cotta for dessert. This cooking tour costs $79 per person, and is usually available every Saturday.
Legendary Tour: Hotel Del Coronado
10 a.m., Hotel Del Coronado
San Diego history buffs, this one's for you. The iconic Hotel Del Coronado is currently offering a daily tour at 10 a.m. dubbed the "Legendary Tour," which explores the landmark's rich 130-year-old heritage. Learn about the celebrities, royalty and beach-loving families who have gravitated toward The Del over the decades, and the hotel's most notorious guest, Kate Morgan, who checked into the hotel in 1892 whom some believe never really checked out. The 90-minute tour costs $40 for adults; kids 5 and under can join for free. You must register ahead of time. By the way, The Del is currently undergoing the first phase of a $200 million revitalization project called the "Master Plan." It includes preservation of historic sites and a new History Gallery. Read all about that here.
Things to Do at Balboa Park
Gospel Festival
11 a.m., San Diego County Fair (Coors Light Rock On Stage)
The brightest and best in the genre of gospel music hit the San Diego County Fair for this all-day festival Saturday. The Clark Sisters headline at 7 p.m.; that concert is free – in certain sections: standing-room general admission floor area, and 3rd and 5th levels – as long as you've paid for admission into the fair. The other ticket tiers for the Clark Sisters show range from $19 to $44.
Day Dip Club
12 p.m. to 6 p.m., Sycuan Casino Resort
The newly upgraded Sycuan Casino Resort throws another Las Vegas-style pool party at its swanky new Retreat Pool & Cabanas, an outdoor venue boasting two pools, a lazy river, a swim-up cocktail bar, oversized daybeds and high-end cabanas. The resort's pool deck – which debuted along with new hotel rooms, restaurants and other amenities this past March – is designed to be a place to splash, sip, dance and dine. The 21+ Day Dip Club parties will go down monthly there throughout the summer, with poolside entertainment including DJs. Tickets range from $20 to $45.
The $200M Revitalization of The Del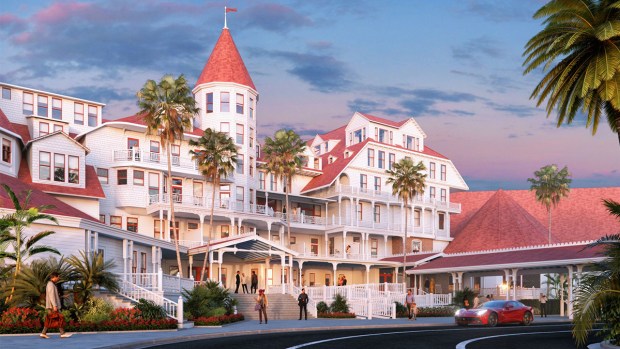 America
7:30 p.m., Humphrey's Concerts by the Bay
Classic rock favorite, America ("I Need You," "Ventura Highway," Muskrat Love") has been jamming for 49 years. On Saturday, founding members Gerry Beckley and Dewey Bunnell headline Humphreys by the Bay for a night of cool, classic tunes. Tickets start at $69.
Stand-Up Comedy
7:30 p.m., 9:30 p.m. and 9:45 p.m., American Comedy Co. and The Comedy Store
Looking for a good laugh? Try a stand-up comedy show at two prime San Diego venues: downtown's American Comedy Co. or The Comedy Store in La Jolla. This Saturday night, actor, sketch comedy writer and comedian Brian Posehn takes the stage at The American Comedy Co., with 21+ shows at 7:30 p.m. and 9:30 p.m.; tickets cost $9 to $18. Meanwhile, over at The Comedy Store, actor and comic Andrew Santino (Showtime's "I'm Dying Up Here") will headline shows at 7:30 p.m. and 9:45 p.m.; those tickets cost $20.
How to Get to the San Diego County Fair
Sunday, June 23
Guided Nature Walk
9:30 a.m. to 11 a.m., Mission Trails Regional Park
Start your Sunday with a little nature walk at Mission Trails Regional Park. A trail guide will take visitors through one of three trails -- the Oak Grove Loop, the Visitor Center Loop or the Riverside Grinding Rocks -- while talking about the plants, animals, geology, history, and ecology of the park. These weekly guided walks are free and open to the public and begin at the Visitor Center. Wear sturdy shoes and bring water, a hat, and sunscreen. Rain cancels the walk.
Lane Field Park Market
10 a.m. to 4 p.m., Lane Field Park (Downtown San Diego)
Every Sunday, from 10 a.m. to 4 p.m., a group of vendors sets up shop at Lane Field Park in downtown San Diego for this open-air market focusing on our city's creative food, drinks, art, and craft scene. The family-friendly market typically includes live music, lawn games, pop-up installations, and other lively entertainment. It is located at 1009 N. Harbor Dr., near West Broadway, opposite of the Broadway Pier.
Gaslamp Artisan Market
10 a.m. to 3 p.m., Gaslamp Quarter (Fifth Avenue)
Peruse more than 30 local artisans offering carefully-curated, handmade products at this weekly outdoor market in the Gaslamp Quarter. The Gaslamp Artisan Market sets up shop every Sunday on Fifth Avenue, between Market Street and Island Avenue.
Bubbly & Brunch at the Beach
11 a.m. to 1p.m., JRDN at Tower23 (Pacific Beach)
Bubbly, brunch and the beach mix together for this dining event at JRDN at Tower23. Executive chef David Warner will whip up a three-course brunch menu expertly paired with bubbly from J Vineyards and Winery. Tickets cost $59 per person, which includes tax and gratuity. Cheers!
Sip & Swim: Summer Solstice Pool Party
12 p.m. to 5 p.m., The Lafayette Hotel, Swim Club and Bungalows
Celebrate the Summer Solstice with a Sip & Swim party at The Lafayette's famed Weissmuller Pool. Guests can lounge, dance, sip and dip, and enjoy live music by the Stephen El Ray Sextet from 1 p.m. to 4p.m. Admission costs $30 and includes a signature Summer Solstice cocktail.
Mission San Diego Turns 250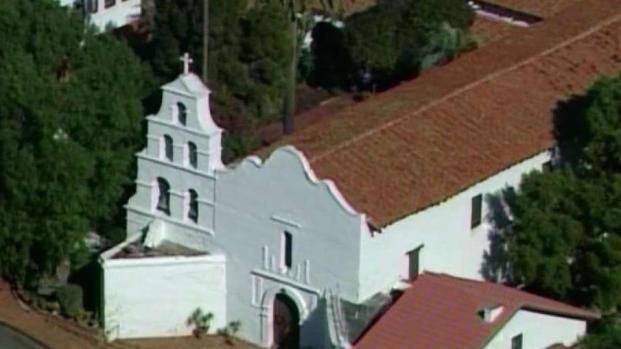 Live Music: The Ideas
1 p.m., Liberty Public Market
Need an easy idea for something to do on Sunday? Head over to Liberty Public Market's patio, where The Ideas – a SoCal vintage rock 'n' roll band – will perform a free lunchtime concert. The group has been performing in the region for the past 25 years, specializing in high-energy tunes from the 1950s and 1960s, with some 1970s classics and 1980s jams thrown in the mix. To make a day of it, patrons might want to grab a bite from one of the vendors inside Liberty Public Market, take their food to the patio and eat while enjoying the live music.
Sunday Spreckels Organ Concert
2 p.m., Spreckels Organ Pavilion at Balboa Park
Enjoy a free, hour-long organ concert Sunday at Balboa Park's famed Spreckels Organ Pavilion. At the keys, the audience will typically find Raul Prieto Ramirez, the city's San Diego Civic Organist and Artistic Director of the Spreckels Organ Society. Prieto Ramirez hails from Spain and, as he told NBC 7 last year, hopes to keep the program interesting – from Bach to Queen – at the historic Spreckels Organ. Pets are welcome, and so are picnics.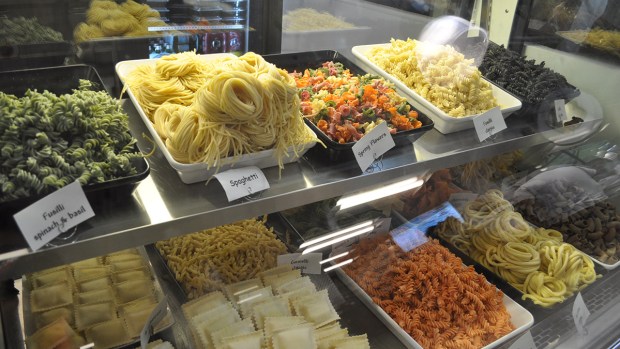 What's Cooking Now at Liberty Public Market
Family Discovery Walk
3 p.m. to 4:30 p.m., Mission Trails Regional Park
Round up the little ones and head to this free Family Discovery Walk Sunday afternoon at Mission Trails Regional Park. Led by the park's trail guides, this walk highlights the many changes that happen in the park throughout the year, including summer, when many plants there become dormant while others continue to thrive. Expect to learn about birds and other animals, too. To join in on this walk, meet at the Visitor Center. The event is free and open to the public, with no reservations required. Be sure to wear sturdy shoes for exploring the trail and bring water, a hat, and sunscreen. Rain cancels the walk.
Grupo Intocable
7:30 p.m., San Diego County Fair (Corona Grandstand Stage)
The beloved longtime Tejano act, Grupo Intocable, brings its norteno roots, polka rhythms and accordions to the Corona Grandstand Stage at the fair Sunday night. Unreserved, general admission to this concert on the 3rd and 5th levels is free – first come, first serve – with paid fair admission. Other ticket tiers for this show range from $19 to $44.
Free or Cheap Things to Do in San Diego
Times and locations vary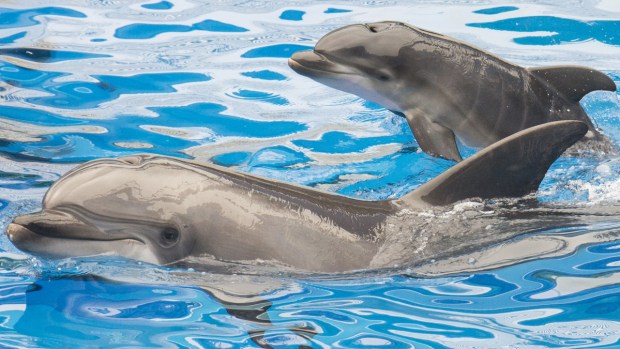 Free or Cheap Things to Do in San Diego
Looking to save some cash, but still enjoy the city? In San Diego, there are still plenty of activities to enjoy for free or on the cheap. Go for a hike at Torrey Pines State Park or Cowles Mountain, stroll Balboa Park, try a new craft brewery, admire the murals of Chicano Park or read a book at a downtown park. Get out there and explore America's Finest City.
Do you love the weekend in San Diego? Are you looking for things to do? Join our Facebook group, Your San Diego Weekend. We're sharing weekend events, things to do with the whole family, weather, the newest restaurant openings and more! Click here.