TGI Weekend! As another easy, breezy fall weekend rolls in, take some time to enjoy everything San Diego has to offer, from Oktoberfest parties and art, community festivals to craft brews. Get up. Get out. Play.
Thursday, Oct. 3
Kids Free San Diego
Throughout October, Locations Vary
There's no better time to be a kid in San Diego than in October. "Kids Free San Diego" presented by the San Diego Tourism Authority runs from Oct. 1 to Oct. 31, an annual promotion offering family-friendly freebies and discounts at 100+ participating attractions, hotels, and restaurants across the city. More than 40 local museums will offer free admission to kids age 12 and under. The San Diego Zoo and SeaWorld are also inviting kids to get in free this month. There's also free food to be had. For details on Kids Free San Diego click here.
Fall Activities in San Diego
Time and Locations Vary
From pumpkin patches and apple picking to Halloween-style haunted attractions and hockey, there's plenty to do this autumn in San Diego. Get into the spirit of fall with some of these ideas.
'Black Life: Images of Resistance and Resilience in Southern California'
All Day, San Diego Museum of Art's Fleming Sr. Gallery in Balboa Park
On display at Balboa Park now through Dec. 1 is "Black Life: Images of Resistance and Resilience in Southern California," a photo exhibition presented by the San Diego Museum of Art. The exhibition focuses on the works of photographers Harry Adams, Charles Williams, and Guy Crowder, who were prominent members of the African American community in Southern California. The images span 50 years, documenting political events and daily life during the second half of the 20th century, including photos of newsmakers like Muhammad Ali, Sidney Poitier, and Malcolm X. This exhibition is free and open to public viewing; it's located in the San Diego Museum of Art's Fleming Sr. Gallery (Gallery 14/15), located off sculpture court adjacent to Panama 66 at Balboa Park.
Jail Mini-Museum at The Headquarters
10 a.m. to 9 p.m., The Headquarters at Seaport (between Kitson and Madison San Diego)
The Headquarters at Seaport is a solid place to shop and eat but, if you're a San Diego history buff, you may want to pop into a free mini-museum located at its core, between the Kitson and Madison San Diego stores. There, you'll find a fully-restored, 8-cell jail block housing historical photos and San Diego Police Department memorabilia. You see, The Headquarters – built in 1939 – sits in the very complex that served for many decades as the SDPD's headquarters. The site is listed on The National Register of Historic Places. It was restored and reopened as The Headquarters and Seaport shopping and dining complex in 2013. Read all about the site's rich history here.
Dance Pants Party
10:30 a.m., Mission Valley Library
Grab the little ones and bring them to this free dance party at the Mission Valley Library on Fenton Parkway Thursday morning. Geared toward toddlers and preschoolers, this dance party will feature the Hokey Pokey, the Chicken Dance and other kiddie favorites.
North Park Thursday Market
3:30 p.m. to 7:30 p.m., North Park Way & Granada Avenue (North Park)
North Park is known for its interesting small businesses and, on Thursdays year-round, local vendors and artisans are showcased at this popular farmers market located on the corner of North Park Way and 29th Street. On the shopping list: farm-fresh fruits and vegetables, meat, eggs, sauces, bread, and even handcrafted gifts from local, small businesses. The free event also features live music.
TheNat's 'Canyoneers' Host Free Hikes Across SD County
Taste + Tequila Old Town
5 p.m., Old Town San Diego State Historic Park
Sip and eat your way through 10 restaurants in Old Town San Diego State Park at this self-guided, walking foodie tour. Tickets range from $25 to $40 and include samplings of tequila and cocktails, as well as featured bites. Food-only tickets can also be purchased. Eateries participating in this year's event include Café Coyote, Old Town Mexican Café, and Tahona, to name a few.
Oceanside Sunset Market
5 p.m. to 9 p.m., Main Street Oceanside
Each Thursday, year-round, the Oceanside Sunset Market brings about 200 local merchants together for this sunset marketplace spanning four blocks in downtown Oceanside. Shoppers can expect vendors showcasing homemade goods and tasty grub, plus live music and, of course, an incredible ocean view. The family-friendly weekly event also features Dorothy's KidZone filled with activities for the little ones. The free market is located on Pier View Way, west of Coast Highway. Rain may cancel the event, so check the weather before making your plans.
'Kiss My Aztec!'
8 p.m., La Jolla Playhouse
"Kiss My Aztec!" a comedic musical by Tony Award winner John Leguizamo and writer/director Tony Taccone debuted at the La Jolla Playhouse earlier this month, and will run at the venue through Oct. 13. Leguizamo wrote the play nearly two decades ago; over the years, with the help of Taccone, the production was dramatically reshaped and turned into a musical for its La Jolla Playhouse premiere. The story explores Leguizamo's history with a fresh, irreverent vibe. The musical runs daily, except for Mondays. Showtimes vary, so check the Playhouse calendar for details. Tickets range from $25 to $85. Taccone spoke with NBC 7 last month about "Kiss My Aztec!" and its rewrites, revamps and final adaptation. Read all about that here.
Filipino, Latino History Celebration to Take Over History Center
Rooftop Cinema Club: 'Mean Girls'
8 p.m., Manchester Grand Hyatt San Diego
These Thursday night plans are SO fetch. The 2004 comedy, "Mean Girls," (Lindsay Lohan; Tina Fey; Rachel McAdams) will fill the big outdoor movie screen Friday night on the scenic rooftop at the Manchester Grand Hyatt. The 18+ screening is part of the hotel's ongoing Rooftop Cinema Club – movies shown under the stars, set alongside stunning views of the San Diego skyline. Tickets start at $17; you can self-park in the hotel's garage for four hours for free if you buy food (other than popcorn or candy) or drinks at the Rooftop Cinema Club.
'A Star is Born'
8 p.m. (Thursday through Saturday), Cinema Under the Stars
"A Star is Born," the hit romance flick starring Lady Gaga and Bradley Cooper, will play this Thursday through Saturday at 8 p.m. at Cinema Under the Stars in Mission Hills. Since the theater on Goldfinch Street is outdoors and it can be a bit chilly at night, the venue offers blankets, space heaters and other amenities to keep patrons warm and cozy. Admission is $18 at the box office, or you can reserve your seat in advance for $20.
Friday, Oct. 4
CRAFToberfest
11 a.m. to 9 p.m. (runs through Sunday), Liberty Public Market
Liberty Public Market continues its Oktoberfest celebration featuring brews and German-inspired bites available for purchase across participating market vendors. Over at Bottlecraft, the German Tap Takeover includes several "biers," plus a $22 collector's stein that comes with refill deals ranging from $7 to $11. For food, some vendors will whip up Oktoberfest-themed goodies in addition to their regular menu items, including the housemade bratwurst and Bavarian pretzels at Mastiff Sausage, or the pumpkin-spiced bourbon cocktail at Mess Hall. The family-friendly event will also include lawn games like giant Jenga, corn hole and ring toss, and live music on the patio throughout this weekend. The event, which ends this Sunday, is free; bring money to buy food and drinks.
SDUSD Art Gallery at Seaport
11 a.m. to 6 p.m. (Friday through Sunday), Seaport Village
Seaport Village and the San Diego Unified School District have joined forces to launch a student-led art gallery located within Seaport Village. The 640-square-foot SDUSD Art Gallery at Seaport is in the easternmost area of the waterfront landmark, closest to the San Diego Convention Center. The gallery will showcase a rotating selection of artwork curated from more than 12,000 San Diego students in Pre-K to 11th grade. The gallery is open each week, Friday through Sunday, from 11 a.m. to 6 p.m. Entry is free.
Shoes & Chews: Carla & Linda's Walking Food Tour
1:30 p.m. to 4:30 p.m., South Oceanside
Oceanside is experiencing a bit of a restaurant renaissance, and these "Shoes & Chews" walking food tours allow you to taste what's cooking in the waterfront city in San Diego's North County. Friday's three-hour foodie tour – led by locals Carla and Linda – will span south Oceanside, with stops at PCH Bar & Grill, URGE, Privateer and Wrench & Rodent. Tickets cost $59 per person (foodies 16+ only) and include tastings of specially chosen items, plus a little history lesson on each restaurant, chef and the surrounding area. Shoes & Chews started in 2015; today, the tour hits the streets of Oceanside every weekend, usually Friday, Saturday and Sunday.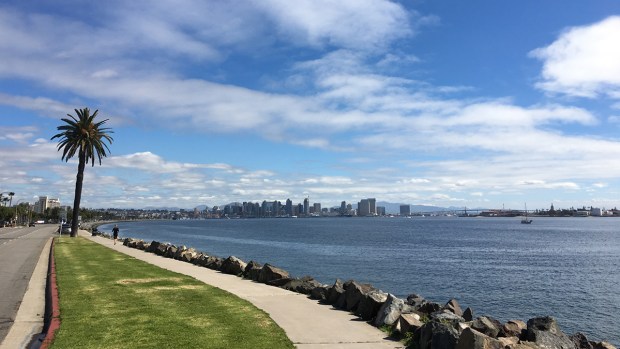 8 Must-See Ocean Views in San Diego
La Mesa Oktoberfest
4 p.m. to 10 p.m. (Friday); 10 a.m. to 10 p.m. (Saturday); 10 a.m. to 6 p.m. (Sunday), La Mesa Village
A long-standing tradition in downtown La Mesa's Village, the 46th annual La Mesa Oktoberfest returns this Friday through Sunday. As always, the well-known street fair will include German beer, German food, German music, and dancing aplenty. This 3-day Oktoberfest party typically draws about 100,000 revelers to La Mesa Village, as well as 100+ vendors selling unique goods. Admission is free; bring cash for brews and bites. Also, sporting your lederhosen is not a bad idea: usually, the event includes a German costume contest.
39th International Exhibition: An Art Exhibition (Opening Reception)
5 p.m. to 8 p.m., San Diego Watercolor Society Gallery at Liberty Station
The San Diego Watercolor Society hosts an opening reception Friday night for its newest art exhibition juried by Jeannie McGuire. This event will include ready-to-hang paintings for sale, wine, food and mingling with other art enthusiasts. The 39th International Exhibition will be on display at the Watercolor Society's gallery at the ARTS District at Liberty Station (2825 Dewey Rd.) through Oct. 31. The gallery is open every day from 10 a.m. to 4 p.m. and is free to the public.
Where to Eat at Petco Park in 2019: Local Favorites
Hidden City Sounds: Gunhild Carling
6 p.m., California Center for the Arts Escondido
It's the final installment of Hidden City Sounds, a weekly event series at the California Center for the Arts in Escondido featuring live music, DJs, food trucks, activities and a cash bar. Each time, the event has highlighted a different style of music. This Friday, Swedish jazz musician and multi-instrumentalist Gunhild Carling will perform. She is known for playing three – yes, three – trumpets at the same time. The event is free, but organizers recommend reserving your spot ahead of time online.
Stars at Mission Trails
6:30 p.m. to 9:30 p.m., Kumeyaay Lake Campground Day Use Lot (Mission Trails)
Members of the San Diego Astronomy Association will lead this stargazing excursion at Mission Trails Regional Park Friday night. The group will gather at the Kumeyaay Lake Campground Day Use Lot to view the twinkling sky through telescopes. The event is free; cloudy skies and/or rain cancels it.
Pretty Poppies: Spring Flowers Bloom at Mission Trails
Hops on the Harbor: Eppig Brewing
7 p.m. to 10 p.m., Flagship Cruises & Events
Enjoy a cruise around the San Diego Bay featuring sights, bites, and craft brews. Every month, Hops on the Harbor highlights a local brewery and, this October, it's the best from Eppig Brewing. This month's Hops on the Harbor menu will feature four 6-ounce tasters of Eppig beers, expertly paired with four courses. For example, Grilled Chicken Penne Pasta with artichoke will be paired with the brewery's Festbier wiesn beer, while Braised Short Ribs with bacon jam are matched with 10:45 to Denver, Eppig Brewing's IPA. The brewery's Rival (a German Amber) and Civility (a San Diego Summer Ale) are also on the menu. The dinner cruise boards at 7 p.m. from 990 North Harbor Dr. and sails past the San Diego skyline, USS Midway, Star of India and other Maritime Museum ships and the Coronado Bay Bridge. Tickets cost $79.50 for adults and $47.70 for children ages 4 to 12; kids 3 and under are free. Reservations are recommended.
The Haunted Trail at Balboa Park
7 p.m. to 10:30 p.m., 2301 Balboa Dr.
The Haunted Trail's spooky run continues at Balboa Park, where it'll deliver the thrills through Nov. 2. The mile-long trail invites thrill-seekers to walk through a twisted grove of pines and spooky surprises at every turn. There's also a maze component here – "The eXperiment" – which is described as "3,500-square-feet of freak-infested terror." Tickets start at $24.99; The Haunted Trail is open Wednesday through Sunday, usually from 7:30 p.m. to 10:30 p.m., but check the attraction's website as times vary slightly on the weekends. Oh, and if you're really into spine-tingling scares, check out these other "haunted" attractions in San Diego, too.
The Best End-of-Summer Shows and More
Saturday, Oct. 5
Stockzilla
6 a.m. to 6 p.m. (Saturday and Sunday), Santee Lakes
Gone fishin'! Santee Lakes will be stocked with 3,500 pounds of catfish this weekend as part of the recreation site's annual "Stockzilla" event. Fees to fish the lakes cost $10 for adults and $6 for juniors and seniors. Extra pole stamps cost $4.
22nd Annual Pacific Beachfest
8:30 a.m. to 7 p.m., Crystal Pier
The long-running Pacific Beachfest takes Over Crystal Pier Saturday with beach sports, fish tacos, craft beer, and oodles of live music. The "Best of the Beach Fish Taco Contest" runs from 11 a.m. to 2 p.m.; for $10 attendees can sample lots of tacos at this part of the festival. Meanwhile, across three stages, attendees will enjoy live, local music all day including the blues/rock/funk group the Routine.
Arts, Crafts & Vintage Market: Pumpkin Festival
9 a.m. to 5 p.m. (Saturday and Sunday), Bates Nut Farm
Bates Nut Farm hosts its Arts, Crafts & Vintage Market showcasing upcycled, restored, vintage, and handmade wares including jewelry, soaps, fine art, woodworking and more. Over at the farm's pumpkin patch, visitors will find the Pumpkin Festival complete with fall decorations, tractor hayrides, a straw maze, pony rides and food vendors. Admission is free, but it costs $5 to park at Bates Nut Farm on the weekends in October.
Meet the Man Operating the Balboa Park Carousel For The Last 46 Years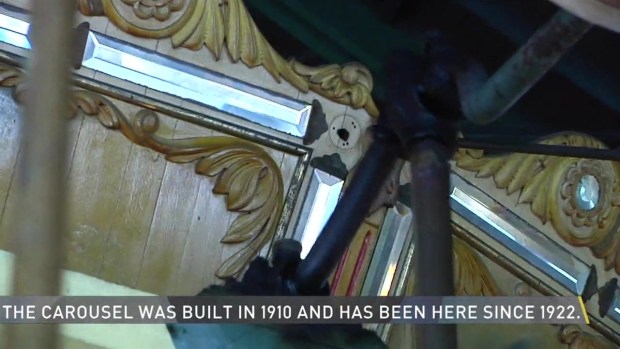 21st Annual Mira Mesa Street Fair
10 a.m. to 5 p.m., Camino Ruiz from Mira Mesa Boulevard to New Salem Street
The 21st annual Mira Mesa Street Fair brings live music, international food, a fun zone, pony rides, family-friendly activities and more to Camino Ruiz, from Mira Mesa Boulevard to New Salem Street. NBC 7 and Telemundo 20 will host a booth at this community event; stop by and say hello!
Pumpkin Picking
Times and Locations Vary
As we slide into the first weekend of October, it might be a good time to start the hunt for that perfect pumpkin. This time of year, San Diego County is home to lots of pumpkin patches, many of which offer special activities in addition to gorgeous gourds. Use this guide to make your pumpkin patch plans.
Legendary Tour: Hotel Del Coronado
10 a.m., Hotel Del Coronado
San Diego history buffs, this one's for you. The iconic Hotel Del Coronado is currently offering a daily tour at 10 a.m. dubbed the "Legendary Tour," which explores the landmark's rich 130-year-old heritage. Learn about the celebrities, royalty and beach-loving families who have gravitated toward The Del over the decades, and the hotel's most notorious guest, Kate Morgan, who checked into the hotel in 1892 whom some believe never really checked out. The 90-minute tour costs $40 for adults; kids 5 and under can join for free. You must register ahead of time. By the way, The Del is currently undergoing the first phase of a $200 million revitalization project called the "Master Plan." It includes the preservation of historic sites and a new History Gallery. Read all about that here.
Cook With an Italian Chef & Market Tour
11 a.m. to 2 p.m., Little Italy
This weekly event in Little Italy gives you a chance to cook alongside a trained chef while discovering the community's charming open-air farmers "mercato." Here's how the tour works: a chef-guide will walk with you through the market, pointing out local vendors specializing in fresh ingredients. Together, you'll taste-test items and buy what you need to create your meal before heading to the guide's home to partake in a cooking lesson. You'll cook three dishes – an appetizer and two main dishes – and also enjoy a glass of wine and panna cotta for dessert. This cooking tour costs $79 per person and is usually available every Saturday.
Things to Do at Balboa Park
Oktoberfest & Family Fall Festival in Carlsbad
12 p.m. to 9 p.m., Holiday Park
The 37th annual Oktoberfest & Family Fall Festival returns to Holiday Park in Carlsbad this Saturday with live music and dancing, costume and yodeling contests and lots of activities for the kids like a pumpkin patch, face painting and arts and crafts. Food vendors will sell German-inspired items like pretzels and strudel; a Biergarten will give revelers a perfect place to toast. Buy your ticket ahead of time for $15, which includes a German meal and admission (bratwurst, sausage and other selections), or purchase the admission only ticket for $5. Kids 10 years old and under get in free.
Oktoberfest in El Cajon 2019
12 p.m. to 10 p.m. (Saturday) and 12 p.m. to 9 p.m. (Sunday), 1017 S. Mollison Ave.
El Cajon hosts round two of its annual Oktoberfest celebration this weekend, Friday (4 p.m. to 10 p.m.) through Sunday. Hosted by the German American Societies of San Diego, Inc., this traditional Oktoberfest takes place at 1017 S. Mollison Ave. and will feature authentic German food – think pretzels and ox-on-the-spit here – a beer garden, games, family-friendly activities, and live music from a Bavarian band. Admission costs $10 for attendees 21+ Friday and Saturday, and $5 on Sunday.
'Anastasia'
2 p.m. and 7:30 p.m., San Diego Civic Theatre
The touring musical, "Anastasia," makes its way to San Diego, where it runs through Sunday at the San Diego Civic Theatre. On Saturday, the play has two showtimes: 2 p.m. and 7:30 p.m. Standard tickets start at $45.50. This musical version of the "Anastasia" movie has lots of additions, including 16 new songs and even a new character. Read all about what to expect from this production here.
Summer Movies in the Park
5 p.m., Santa Clara Point (Mission Bay)
San Diego's ongoing, free event, "Summer Movies in the Park," will present another free screening this Saturday, this time Tim Burton's "The Nightmare Before Christmas" at Santa Clara Point in Mission Bay. The event starts at 5 p.m. with pre-movie activities like a bounce house and arts and crafts. The movie will start at little after sunset. Bring a picnic, a blanket and make nice, carefree evening out of it.
Stand-Up Comedy
7:30 p.m., 9:30 p.m. and 9:45 p.m., American Comedy Co. and The Comedy Store
Looking for a good laugh? Try a stand-up comedy show at two prime San Diego venues: downtown's American Comedy Co. or The Comedy Store in La Jolla. This Saturday night, comic and actor Steve Byrne ("Sullivan & Son") brings his stand-up act to The American Comedy Co. with 21+ shows at 7:30 p.m. and 9:30 p.m. Tickets cost $10 right now but could rise to $20 closer to showtime. Meanwhile, over at The Comedy Store, "America's Got Talent" top 10 finalist Vicki Barbolak will headline 21+ shows at 7:30 p.m. and 9:45 p.m.; those tickets cost $20.
Mission San Diego Turns 250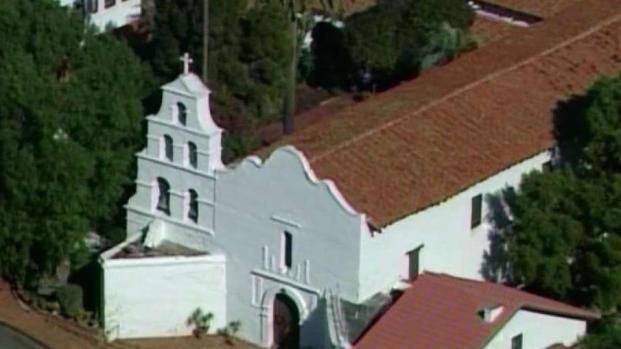 Sunday, Oct. 6
Hike at Tierrasanta Greenbelt (Dishwasher Pond Trail)
8 a.m. to 10 a.m., Tierrasanta Greenbelt
This easy, 3-mile hike led by "Canyoneers" – volunteers with the San Diego Natural History Museum – will explore the canyon toward a small reservoir at the Tierrasanta Greenbelt, which attracts birds and other animals. The group plans to meet at 8 a.m. and return from the trek by 10 a.m. TheNat said this hike includes an elevation gain/loss of up to 200 feet; parking is available on Gabacho Drive. After you park, walk north onto Santo Road to the trailhead. As usual, this Canyoneers-led event is free. Learn all about the hiking program, which offers 80 free, guided hikes around San Diego County this season, here.
Yoga + Mimosa Mornings
9 a.m., Windmill Food Hall (Carlsbad)
Enjoy a Sunday morning yoga session at the brand-new Windmill Food Hall in Carlsbad led by a certified instructor. Afterward, 21+ participants can enjoy a mimosa at the foodie-friendly attraction. This class costs $5; bring your own mat.
Seadragons & Seahorses
9 a.m., Birch Aquarium at Scripps
The Birch Aquarium's new, permanent exhibition, "Seadragons & Seahorses," dives into seadragon conservation. At the center of the exhibition is one of the most expansive seadragon habitats in the world: an 18-foot-wide, 9-foot-tall exhibit that holds 5,375 gallons of water. And, there, visitors will find Weedy and Leafy Seadragons, different species of seahorses and pipefish. The exhibition is included with admission into the aquarium, which costs $19.50 for adults and $15 for kids ages 3 to 12.
Guided Nature Walk
9:30 a.m. to 11 a.m., Mission Trails Regional Park
Start your Sunday with a little nature walk at Mission Trails Regional Park. A trail guide will take visitors through one of three trails – the Oak Grove Loop, the Visitor Center Loop or the Riverside Grinding Rocks – while talking about the plants, animals, geology, history, and ecology of the park. These weekly guided walks are free and open to the public and begin at the Visitor Center. Wear sturdy shoes and bring water, a hat, and sunscreen. Rain cancels the walk.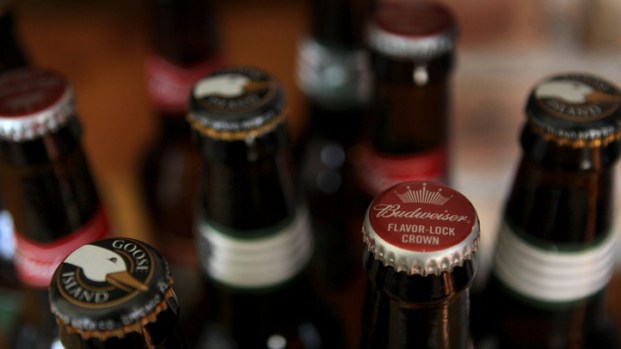 San Diego's Top Breweries
Lane Field Park Market
10 a.m. to 4 p.m., Lane Field Park (Downtown San Diego)
Every Sunday, from 10 a.m. to 4 p.m., a group of vendors sets up shop at Lane Field Park in downtown San Diego for this open-air market focusing on our city's creative food, drinks, art, and craft scene. The family-friendly market typically includes live music, lawn games, pop-up installations, and other lively entertainment. It is located at 1009 N. Harbor Dr., near West Broadway, opposite of the Broadway Pier.
Gaslamp Artisan Market
10 a.m. to 3 p.m., Gaslamp Quarter (Fifth Avenue)
Peruse more than 30 local artisans offering carefully-curated, handmade products at this weekly outdoor market in the Gaslamp Quarter. The Gaslamp Artisan Market sets up shop every Sunday on Fifth Avenue, between Market Street and Island Avenue.
Sunday Spreckels Organ Concert
2 p.m., Spreckels Organ Pavilion at Balboa Park
Enjoy a free, hour-long organ concert Sunday at Balboa Park's famed Spreckels Organ Pavilion. At the keys, the audience will typically find Raul Prieto Ramirez, the city's San Diego Civic Organist and Artistic Director of the Spreckels Organ Society. Prieto Ramirez hails from Spain and, as he told NBC 7 last year, hopes to keep the program interesting – from Bach to Queen – at the historic Spreckels Organ. Pets are welcome, and so are picnics.
Free or Cheap Things to Do in San Diego
Times and locations vary

Free or Cheap Things to Do in San Diego
Looking to save some cash, but still enjoy the city? In San Diego, there are still plenty of activities to enjoy for free or on the cheap. Go for a hike at Torrey Pines State Park or Cowles Mountain, stroll Balboa Park, try a new craft brewery, admire the murals of Chicano Park, or read a book at a downtown park. Get out there and explore America's Finest City.
Do you love the weekend in San Diego? Are you looking for things to do? Join our Facebook group, Your San Diego Weekend. We're sharing weekend events, things to do with the whole family, weather, the newest restaurant openings, and more! Click here.