TGI Weekend! From twilight movie screenings in serene parks to sunset cocktails on San Diego Bay and evening nosh sessions in Balboa Park, evenings in San Diego County are coming alive now that summer has officially begun. Get up. Get out. Play!
Thursday, June 21
Nighttime Zoo at the San Diego Zoo
9 a.m. to 8 p.m., San Diego Zoo
The San Diego Zoo comes to life at night during the summer. Upbeat music will course through the park and entertainers, like twirling acrobats and stilt-walkers, will hold special evening performances for Nighttime Zoo. Keepers will share stories about the animals they care for and there will be special animal encounters for guests. Nighttime Zoo runs through Sept. 3 and is included with a general admission ticket.
PostSecret
Times Vary (Daily), San Diego Museum of Man
Would you share your secrets with a stranger? That's the question this new exhibit coming to Balboa Park's Museum of Man asks. Frank Warren has been gathering secrets submitted on postcards for over a decade. Each postcard was submitted anonymously with a unique work of art made by people who needed to share a secret. Now, Warren is displaying them in the two-year art installation at the Museum of Man called PostSecret. Access to the exhibit is free with a $13 adult ticket or a $10 youth ticket to the Museum of Man.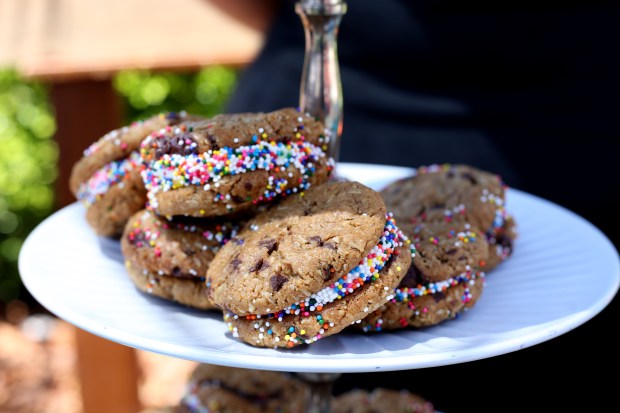 All of the Fantastic Food at the 2018 San Diego County Fair

2018 San Diego County Fair: 'How Sweet It Is'
Opens at 11 a.m. (Weekdays) and 10 a.m. (Weekends), Del Mar Fairgrounds
Oh, how sweet it is! The San Diego County Fair is back with a candy theme sure to give even the biggest sweet tooth a sugar rush. The fair is bringing back the popular Summer Concert Series, the annual International Beer Festival, an array of livestock, stomach-churning fair rides, and of course the outrageous and mouthwatering food treats it's known for. The fair runs through the Fourth of July but is closed Monday and Tuesdays (except July 2-3). Times vary by date and tickets cost $19 for adults and $12 for kids, or guests can get a "Best Pass Ever'" season pass for $28. Before indulging in all the San Diego County Fair has to offer, be sure to check out NBC 7's San Diego County Fair Guide for transportation tips, our selection of top events and more. Stop by the NBC 7/T20 booth every Saturday to say hello to the team!
Sculpture & Cocktails: Epic Summer
6 p.m., San Diego Museum of Art
Celebrate the official start of summer and San Diego's art scene at the San Diego Museum of Art's sundown event. The annual series, usually titled Culture and Cocktails invites guests to experience art in a new way. The theme of this year's Sculpture & Cocktails centers around one of the museum's newest exhibits, Epic Tales From Ancient India. With the purchase of a $35 ticket ($10 for museum members), visitors will enjoy two specialty cocktails and a sampling of tasty Indian cuisine as they partake in Bollywood music and dancing, decorate their own bangles and get Henna tattoos. The Epic Tales From Ancient India exhibit showcases more than 90 works of South Asian paintings and will be on display through Sept. 3. The artwork, curated by Edwin Binney III, an heir to the Crayola fortune, spans from the 16th through the 19th centuries and features tales of love, the seasons and music.
Things to Do at Balboa Park
Twilight in the Park Summer Concerts
6:30 to 7:30 p.m., Balboa Park
Balboa Park will be filled with music as summer returns and the Twilight in the Park concert series kicks off. A concert will be held every Tuesday, Wednesday and Thursday through August featuring an array of artists -- from big bands like the Hillcrest Wind Ensemble and the San Diego Youth Symphony to groups like bluegrass artists Back Pocket Whiskey Fellas and Mexican musical group Mariachi Estrellas de Chula Vista. This Thursday, Rachel Aldous and the Road Home will bring folksy tunes to Balboa Park. Guests are encouraged to come an hour early for themed events at the Spreckels Organ Pavilion and to bring a picnic to enjoy during the free, family-friendly concert.
Andrea Bocelli
7:30 p.m., Valley View Casino Center
World-renowned vocalist Andrea Bocelli, famous for his fusion of Opera and pop-culture stylings, returns to San Diego with a one-night-only concert at the Valley View Casino Center. Tickets to see the artist behind the hit "Con te Partiro" and other arias start at $82.
Photos: What to Eat at Petco Park in 2018
Trivia Night
7 p.m., Black Plague Brewing (Oceanside)
Bring some friends to Trivia Night at Oceanside's Black Plague Brewing (2550 Jason Court) for a chance to test your knowledge while sipping on craft brews. Black Plague promises their free trivia night won't be like others -- their questions may not pick the most important knowledge in your brain but will instead focus on fun and current events. The food truck, Moon Age Food Co., typically serves up street tacos, dumplings and tortas on Black Plague Brewing's trivia nights. Local food truck vendors frequent the establishment on other nights as well. The taproom features a stage for live musical performances, a large theater screen for film showings and video game nights. And, every once in a while, professional skaters like Tony Hawk stop by.
Friday, June 22
Reggie Bush Charity Weekend
Times Vary, Locations Vary
Hometown athlete and NFL player Reggie Bush attributes his successful career to the support he received as a child and wants to pay it forward. Each year, he hosts a weekend-long event through his charity 619 Charitable Fund that benefits youth organizations. This year, funds raised from a celebrity dinner at the Pendry Hotel and a charity golf tournament on an interactive 18-hole course will benefit The Birthday Party Project, a non-profit that plans birthday parties for homeless youth across the country. Tickets start at $300.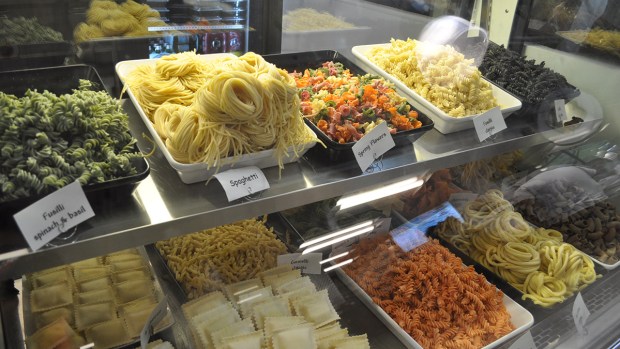 What's Cooking Now at Liberty Public Market

Vans Warped Tour
11 a.m., SDCCU Stadium Lot
After nearly a quarter-century, Vans Warped Tour announced the cross-country music festival would come to an end after this year's run. The touring concert, which typically highlights hard rock, punk and metal artists, announced its final lineup in March; Reel Big Fish, 3OH!3, All Time Low, Simple Plan and The Used are just a few of the headliners scheduled to make a stop in San Diego. Tickets start at $45 and there are several VIP options available.
Food Truck Fridays
4 to 8:30 p.m., Balboa Park
Delectable treats will once again flood historic Balboa Park every Friday night this summer for the popular Food Truck Fridays series. A lineup of about a dozen food trucks will rotate each week through September 28 at Plaza de Panama ready to feed hungry guests as a variety of live music, like Mariachi and orchestral sounds, waft through the air. Some of the dining possibilities include Bosnian Grill, Monster Crafts, Pierogi Truck, Super Q and Yo Yo Bento, Beachin' Boba, Devil Dogs BBQ, Sushi Uno and more. Visitors are invited to bring lawn chairs and blankets to sit in front of the Botanical Building as they eat, or enjoy craft beer, wine and cocktails inside nearby restaurants. Booths will be set up with activities for kids and Balboa Park will introduce a "living room" area filled with giant lawn games. Surrounding museums will extend hours to accommodate guests and the San Diego Museum of Art will offer $5 admission after 5 p.m.
Clear the Shelters: Save the Date
Summer Movies in the Park
Times Vary, Locations Vary
Across the county this summer, cities are taking part in movie screenings at their local outdoor parks. Almost every day of the week, San Diegans can find a different free outdoor movie screening thanks to the county-wide initiative. The full calendar of screenings for the summer can be found here. Bring a picnic, chairs and a blanket to enjoy the movie of your choice starting at sunset.
Cruisin' Grand
5 to 9 p.m., Grand Avenue (Escondido)
It's opening night for the free auto festival that has taken over downtown Escondido for nearly two decades. Hundreds of vintage cars line Grand Avenue for seven blocks every Friday night from April to September for the event that seems to transform the city into a retro paradise. Along the route, enjoy dinner or browse local goods at one of the many restaurants and shops that extend their hours during the car show.
Movies and More by the Lake: 'Lego Batman'
6 p.m., Santee Lakes
Bring a blanket and enjoy an outdoor movie on a summer night in Santee. Once a month, Santee Lakes will screen a different family-friendly film for Movies and More by the Lake, like this month's pick, "Lego Batman." The event is free but parking costs $10. Attendees are encouraged to dress up as their favorite superhero for the event.
Spirits at Sunset Cocktail Cruise
6 to 8 p.m. (Fridays, Saturdays through September), Flagship Cruises & Events
Watching the sun dip past the Pacific Ocean's horizon is made all the more spectacular with the perspective offered from one of Flagship Cruise's luxury yachts. During this sunset cruise, guests will sip on signature cocktails perfectly named for a night at sea, like A Little Dinghy and Maritime Martini, and nibble on a sampling of Hors d'Oeuvres, which includes: a spinach artichoke crab dip served with sliced sourdough bread, chicken and waffles with a maple chili brown butter glaze and mini beef empanadas served with a cilantro lime sour cream. The sunset cruise boards at 5:30 p.m. from 990 North Harbor Dr. and sails past the San Diego skyline, USS Midway, Star of India and other Maritime Museum ships and the Coronado Bay Bridge. Tickets cost $42.50 for adults and $37.50 for children ages 4 to 12; kids 3 and under are free. Reservations are recommended.
Saturday, June 23
39th Annual Ocean Beach Street Fair & Chili Cook-Off Festival
10 a.m. to 8 p.m., Ocean Beach
Thousands will flock to Ocean Beach for the city's free street fair this Saturday. Guests can shop rows of handmade goods and local and regional art in Artists Alley and there will be four stages with a variety of performers throughout the day-long festival. A kids fun zone will keep children entertained and the Beachside Beer Garden will be available for adults looking to enjoy craft beer with an ocean view. Of course, one of the event's highlights is the annual chili cook-off. With a $20 ticket, visitors can become master tasters, sampling versions of the hearty dish and voting on who will become the ultimate chili champion. While you're there, be sure to stop by the NBC 7/Telemundo 20 booth to say hello to the team.
Lucky Street Vintage Market
10 a.m. to 5 p.m., 1722 South Coast Highway #3, Oceanside
Every Saturday and Sunday, Lucky Street Productions becomes a "vintage marketplace" in a large warehouse filled with antique finds in a variety of styles. From shabby chic to oddities and French country to glam, visitors are sure to find a vintage style that peaks their interest. Vendors sell clothing items, gardening items, architecture, craft supplies and more.
Fairy Festival
10 a.m. to 4 p.m., San Diego Botanic Garden
The sprawling San Diego Botanic Garden will become a fairy's paradise just in time for summer. Visitors to the Fairy Festival will be able to create their own flower fairy and join in other whimsical-themed crafts, meet fairy princesses and shop Fairy Land Market at this event that is free to guests with an admission ticket to the garden, which is $14 for adults or $8 for children.
Distilled San Diego Spirit and Cocktail Festival
12 to 5 p.m., Del Mar Fairgrounds
San Diego County may be the unofficial craft brew capital of the world but it is becoming a hub for craft spirits as well. Guests will get a 10-tab wristband with the purchase of a $33 admission ticket to Distilled, which allows them to sample quarter-ounce pours of spirits from dozens of distilleries and ounce pours of specialty cocktails. There will also be educational presentations hosted by local distillers for those interested in learning about the process behind their favorite sips. The ticket also allows guests to enter the San Diego County Fair.
The Story Behind the Cardiff Kook
Summer Fun on the 101
12 p.m. to 7:30 p.m., near Beacon's Beach (Encinitas)
Nearly a dozen musicians will take the stage for Encinitas' beachside summer concert Saturday. The free concert is held a block from Beacon's Beach and will feature a beer garden with suds from local breweries The Lost Abbey, Port Brewing Company and Boochcraft. Throughout the day, raffle tickets will be sold to raise funds for music education programs in Encinitas.
Beer X with Slightly Stoopid
1 to 10 p.m., Waterfront Park
Local reggae band Slightly Stoopid will light up San Diego's seaside Waterfront Park for 91x's fourth annual Beer X Festival featuring band's like Pepper, Fishbone and other dub-heavy groups. The concert begins at 4 p.m. but a separate ticket gets fans access to a beer festival before the bands take the stage. About 120 breweries from Southern California and will offer unlimited samples starting at 1 p.m. to those with a ticket to both the concert and tasting session. Tickets start at $59.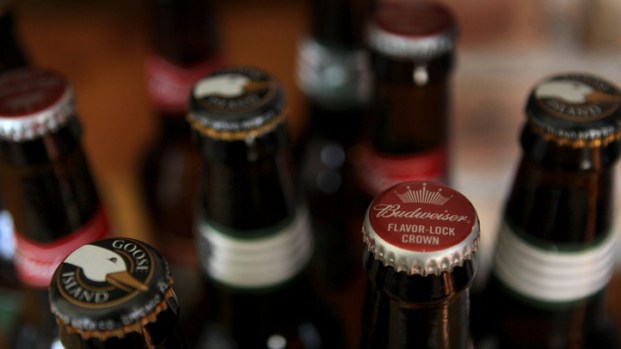 San Diego's Top Breweries
Sunday, June 24
Festival of Yoga
8 a.m. to 3 p.m., Waterfront Park
To celebrate Thursday's International Day of Yoga, Waterfront Park will be transformed into a yogi's paradise. Two free classes will be held at San Diego's Waterfront Park with the potential for several other breakout sessions. Plus, there will be live music, food trucks and vendors for before and after your yoga sesh.
Guided Nature Walk
9:30 a.m., Mission Trails Regional Park Visitor Center
Join a trail guide from Mission Trails Regional Park (MTRP) on this free, 1.5-hour nature walk and learn about the plants, animals, geology, history and ecology of the park. The walk begins at the Visitor Center and will head out to one of three scenic trails: The Oak Grove Loop, The Visitor Center Loop, or The Riverside Grinding Rocks. These walks are typically held at MTRP every Saturday, Sunday and Wednesday at 9:30 a.m. Wear close-toed shoes and sunscreen, and bring water.
Group Works to Restore Balboa Park Carousel
Taste of Adams Avenue
11 a.m. to 3 p.m., Adams Avenue
Sample culinary delights from four dozen San Diego restaurants during this year's annual Taste of Adams Avenue. The culinary tour allows guests to nibble on bites from eateries in some of San Diego's most eclectic neighborhoods, from Normal Heights to Kensington, with the purchase of a $35 ticket ($40 on the day of the event). Guests can walk, bike or take a trolley along Adams Avenue to sample morsels from the likes of El Zarape Eatery, Cucina SORELLA, Nozaru Ramen Bar, Nomads Donuts and Sabuku Sushi, just to name a few. Coffee shops, breweries and wine bars will also be dishing out samples and dozens of Adams Avenue shop will be open for guests in between nibbles and sips.
High Tide Dinners
7:30 p.m., The Marine Room
Guests will feel part of the ocean as five-, six- and seven-foot waves crash upon a large glass as they indulge in, steamed Pacific Oysters, herb-sprinkled Lobster Tail, fresh cuts of Black Angus Filet Mignon and other delectable menu items. The dining experience can only be enjoyed during peak tides on certain days during the summer months, from June to October, and reservations should be made in advance.
Raul Prieto Ramirez on the Spreckels Organ Pipes
Sunday Organ Concert
2 p.m. to 3 p.m., Spreckels Organ Pavilion at Balboa Park
Enjoy a free, hour-long organ concert Sunday at Balboa Park's famed Spreckels Organ Pavilion. At the keys, the audience will find Raul Prieto Ramirez, the city's newest San Diego Civic Organist and Artistic Director of the Spreckels Organ Society. Prieto Ramirez hails from Spain and, as he told NBC 7, hopes to keep the program interesting – from Bach to Queen – at the historic Spreckels Organ.
Free or Cheap Things to Do in San Diego
Times and locations vary

Free or Cheap Things to Do in San Diego
Looking to save some cash, but still enjoy the city? In San Diego, there are still plenty of activities to enjoy for free or on the cheap. Go for a hike at Torrey Pines State Park or Cowles Mountain, stroll Balboa Park, try a new craft brewery, admire the murals of Chicano Park or read a book at a downtown park. Get out there and explore America's Finest City.