TGI Weekend! An epic food festival, another weekend at the track, ice skating, movies and more -- this is your weekend, San Diego. Get up. Get out. Play!
Thursday, Nov. 16
San Diego Bay Wine & Food Festival
Times and Locations Vary
It's time to wine and dine, San Diego: the 14th annual San Diego Bay Wine & Food Festival (SDBWFF) is underway through Sunday, showcasing our thriving local food scene and culinary talent through a series of events across the city including tastings, workshops and special dinners. One of Thursday's highlights is "Wine and Music," a 10:45 a.m. seminar at the Marriott Marquis San Diego Marina led by winemaker Clark Smith who will explore the impact that music has on the taste of wine. SDBWFF's biggest event is The Grand Tasting, a foodie affair that goes down Saturday; scroll down to the Saturday section for details.
Bing Crosby Season
11 a.m., Del Mar Racetrack
Bust out those fancy hats: Bing Crosby Season continues at the Del Mar Racetrack, with eight horse races happening Thursday, and more action Friday through Sunday. The gates open at 11 a.m.; first post is at 12:30 p.m. Bing Crosby Season runs through Nov. 26. Stretch Run admission costs $6.
Inside Liberty Public Market: Fall 2017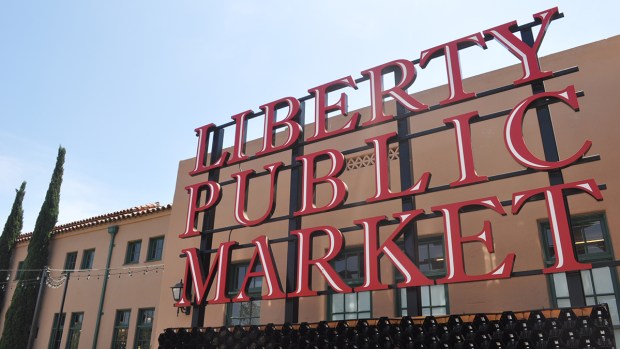 Garfield High School Thanksgiving Luncheon
11 a.m. to 1:30 p.m., The Prado Ballroom
For the 20th year, the Cohn Restaurant Group will co-host the Garfield High School Thanksgiving Luncheon, a fundraising event to benefit the Garfield High School Foundation's Culinary Arts Program, which gives at-risk youth the chance to learn restaurant industry skills. David and Lesley Cohn will donate all of the food for this event, plus the venue – the landmark Prado restaurant's ballroom in Balboa Park. Nearly 360 patrons will enjoy a Thanksgiving meal with all of the fixings prepared and served by students of the school's Culinary Arts Program, executed to the standards of the Cohn Restaurant Group, and led by The Prado executive chef Jonathan Hale. Tickets cost $60 at the door; RSVP to Tina Tomaschke at (619) 742-2476. All proceeds benefit the Garfield High School Foundation and its ongoing educational programs. Over the past two decades, the Cohns have helped raise more than $500,000 for the foundation's Culinary Arts Program.
Pet Therapy
1 p.m. to 2 p.m., San Diego Museum of Man
Therapy animals – even little critters like rabbits, guinea pigs and rats – can change lives. In this live demo at the San Diego Museum of Man, visitors will get to spend some time with small therapy animals who visit people in need. The event is included in general admission to the museum, which costs $13 for adults and $6 for children ages 3 to 12. While you're there, check out the "Living with Animals" exhibition, dedicated to the animals who fill our daily lives with laughs and love.
San Diego Asian Film Festival
Times and Locations Vary
The 18th annual San Diego Asian Film Festival (SDAFF) continues its run, showcasing the largest exhibition of Asian American cinema in the western U.S. – from future classics to independent films. This year, more than 150 films from 20 countries will be screened during the festival, which runs through Nov. 18. The screenings take place at six venues across San Diego: UltraStar Mission Valley; San Diego Natural History Museum (Kaplan Theater); UC San Diego Price Center Theater; Marriott Mission Valley; Digital Gym Cinema; Museum of Photographic Arts. Tickets to individual screenings cost around $12, or you can buy a 6-pack of tickets for $60, which can be used for all screenings except for opening and closing night films.
Latin Thursdays
9 p.m., Harrah's Resort Southern California
Enjoy live Latin music at Harrah's Resort Southern California every Thursday night this month at this 21+ fiesta. The shows cost $10 and are available at the door.
Group Works to Restore Balboa Park Carousel
Friday, Nov. 17
St. Madeleine Sophie's Center 4th Annual Golf Tournament
9:30 a.m., Sycuan Resort
St. Madeleine Sophie's Center (SMSC) (http://stmsc.org/), a facility in El Cajon that helps people with developmental disabilities, will host its 4th annual golf tournament fundraiser Friday at Sycuan Resort (Pine Glen – Par 3 Executive Golf Course). A $100 donation gets you a round of golf, lunch, a Happy Hour reception and a gift bag. The holiday-inspired theme of this year's tourney is "Swing with Santa." Golfers can register in advance on the SMSC website.
Santee's Holiday Lighting Celebration
5:30 p.m. to 8:30 p.m., Santee Trolley Square
Celebrate the season in Santee at the community's annual Holiday Lighting Celebration. The free, family-friendly event includes live music by the Bayou Brothers on the Cal Coast Credit Union Stage at 5:30 p.m., followed by a tree lighting ceremony at 6:15 p.m. In between, there will be free holiday crafts and activities, including snow sledding, a petting zoo, mini train rides, face painting and carolers, plus food and drinks for sale. Kids can also take a photo with Santa ($12 to $20). Parking is limited, so you may want to use the trolley's Green Line, which drops off passengers right inside Santee Trolley Square.
Salsa Under the Stars
6 p.m. to 9 p.m., The Headquarters at Seaport
Hit the courtyard at The Headquarters at Seaport for this Friday night salsa dancing session under the stars. Manny Cepeda and his orchestra will provide the toe-tapping tunes; no partner or experience necessary to join this fun, free event.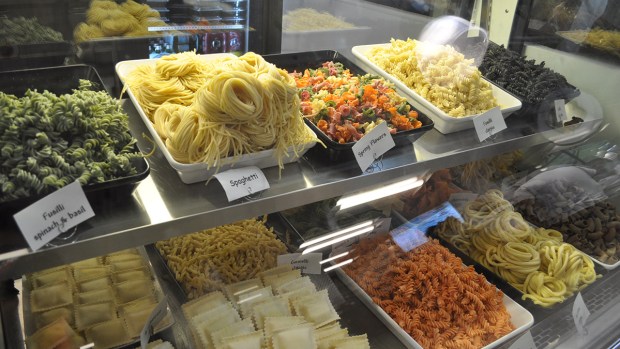 What's Cooking Now at Liberty Public Market
'Exquisite Views' Opening Reception
6 p.m. to 8 p.m., San Diego History Center
The San Diego History Center will debut "Exquisite Views," its first exhibition dedicated to its permanent rich fine art collection. The opening reception is free to History Center members and the public and will include appetizers and drinks. An RSVP is required by calling (619) 232-6203, ext. 111 or via email to membership@sandiegohistory.org.
San Diego Gulls vs. Tucson Roadrunners
7 p.m., Valley View Casino Center
The San Diego Gulls take on the Tucson Roadrunners at this Friday night home game. The puck drops at 7 p.m.; tickets start at $22.
Heather McDonald
7:30 p.m. and 9:30 p.m., The American Comedy Co.
Comic, writer and actress Heather McDonald headlines at The American Comedy Co. this weekend, performing her stand-up act twice on both Friday and Saturday night. Tickets are $20, or you can spring for a $50 VIP ticket that includes preferred seating and a meet-and-greet with McDonald.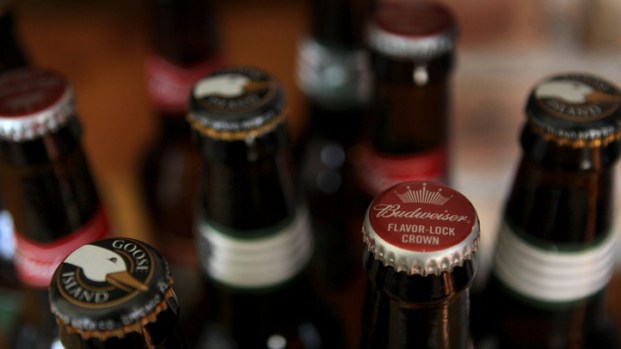 San Diego's Top Breweries

Mozart's Requiem
8 p.m., Copley Symphony Hall
Conductor Markus Stenz returns to Copley Symphony Hall this weekend to helm Wolfgang Amadeus Mozart's final masterpiece, his "Requiem," known for its moving choral tapestry, flute, oboes and French horns. The concert features the talents of soprano Jessica Rivera, mezzo-soprano Jennifer Johnson Cano, tenor Colin Balzer, bass Adam Lau and the San Diego Master Chorale. Tickets range from $25 to $72; the concert plays again at 8 p.m. Saturday and 2 p.m. Sunday.
Saturday, Nov. 18
Lindbergh Schweitzer Elementary School's 42nd Annual Craft Fair
9 a.m. to 3 p.m., Lindbergh Schweitzer Elementary School
A long-standing tradition at Lindbergh Schweitzer Elementary School (4133 Mt. Albertine Ave.), this PTA Craft Fair will boast home décor, jewelry, woodwork, candles and other homemade gifts that might be perfect for your holiday shopping list. Admission and parking is free.
Guided Nature Walk
9:30 a.m., Mission Trails Regional Park Visitor Center
Join a trail guide from Mission Trails Regional Park (MTRP) on this free, 1.5-hour nature walk and learn about the plants, animals, geology, history and geology of the park. The walk begins at the Visitor Center and will head out to one of three scenic trails: The Oak Grove Loop, The Visitor Center Loop, or The Riverside Grinding Rocks. These walks are typically held at MTRP every Saturday, Sunday and Wednesday at 9:30 a.m. Wear close-toed shoes and sunscreen, and bring water.
New Female-Led Distillery Opens in East Village
Kombucha Workshop
10:30 a.m. to 1 p.m., The Homebrewer
Why pay $4 a pint for kombucha when you can learn to make it yourself? This workshop at The Homebrewer (2911 El Cajon Blvd., Suite 2) will teach students the ins and outs of safely making the popular fermented tea beverage at home. Students will make their own bottle of kombucha to take home and will also take home a kit for recreating the process themselves. During the workshop, samples of seasonal kombuchas will be served. The class, plus the take-home kit, costs $90; without the kit, the class is $50.
San Diego Bay Wine & Food Festival: The Grand Tasting
12 p.m. to 3 p.m., Embarcadero Marina Park North
If you attend only one San Diego Bay Wine & Food Festival event this year make it this – the big finale, also known as The Grand Tasting. The foodie-focused affair will boast 150 wine, spirit and beer purveyors pouring more than 700 sips from around the globe, plus 60 of San Diego's top chefs whipping up their finest fare. The "Chef of the Fest" competition will determine the best of the best, with one winning chef walking away with up to $50,000 in cash and prizes. Attendees will also enjoy samples from more than 30 gourmet food companies, plus live entertainment. General admission tickets cost $135; designated driver tickets, sans alcohol, are available for $85. NBC 7 will be there to bring you a glimpse of the sights, sips, sounds and snacks that make this annual event one for the books.
Things to Do in Old Town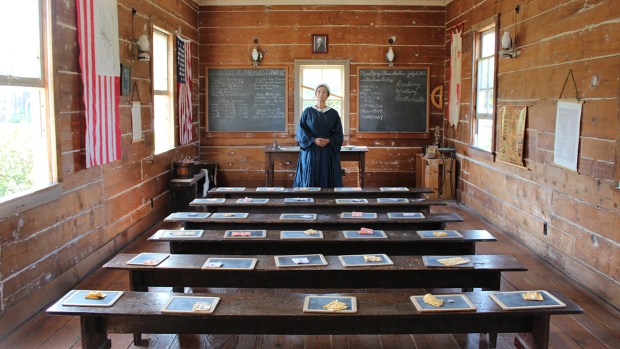 The Art of Jeremy Salazar and LX Lewis
1 p.m. to 6 p.m., Harrah's Resort Southern California
Harrah's Resort SoCal highlights two Native American artists – contemporary portraiture artist Jeremy Salazar and master woodcarver LX Lewis – with this free gallery exhibit at the second floor South Tower. Works from the artists will be on display every Saturday from 1 p.m. to 6 p.m., starting Nov. 18 through Dec. 2. Proceeds from art purchased by visitors will benefit the California Tribal College.
Engineering Craft Beer: The Brewing Process
2 p.m. to 3:15 p.m., Border X Brewing
Part of The Fleet Science Center's "52 Weeks of Science" series, this event takes curious craft beer enthusiasts over to Border X Brewing in Barrio Logan for the second part of a three-part series focused on engineering beer. In this workshop, students (age 21 and up) will learn the stages of combining water, grains, oil and resins with gravity in the brewing process. The event is free.
Reggae Fest With Iration
After the Final Race, Del Mar Racetrack
After Del Mar's final horse race of the day, head over to the Seaside Stage for Reggae Fest featuring a performance by Simpkin Project, followed by headliner Iration. The 18+ concert is free with paid general Stretch Run admission to the track, which costs $6.
Things to Do at Balboa Park
San Diego Gulls vs. Tucson Roadrunners
7 p.m., Valley View Casino Center
Back-to-Back home hockey games? We'll take it! The San Diego Gulls once again take on the Tucson Roadrunners Saturday night at the Valley View Casino Center. Tickets start at $22.
San Diego State Aztecs vs. Nevada Wolf Pack
7:30 p.m., SDCCU Stadium
Cheer on the SDSU Aztecs Saturday night as they battle the Nevada Wolf Pack on the gridiron at SDCCU Stadium. Kick-off is at 7:30 p.m.; tickets start at $16, but these games have been known to sell out, so think ahead.
Sunday, Nov. 19
Take a Holiday Breath Yoga Series
10:30 a.m., Hotel Del Coronado
This weekly yoga series at the Hotel Del Coronado invites yogis to slow down and take a breath amid the busy holiday season. Classes are held on The Del's Windsor Lawn, overlooking the water, so dress for a cooler seaside session and bring your own mat. Classes cost $20 and proceeds from this holiday yoga series will support OG Yoga, a San Diego-based project that brings yoga to underserved communities. The class returns on Dec. 3, Dec. 10 and Dec. 17.
Dr. Seuss's How the Grinch Stole Christmas!
11 a.m., 2 p.m., and 5 p.m., The Old Globe
One of San Diego's favorite holiday traditions, now in its 20th year at The Old Globe, runs through Christmas Eve, with several performances on the weekends. The whimsical characters and stories from the classic Dr. Seuss book jump off the page and onto the stage in "Dr. Seuss's How the Grinch Stole Christmas," featuring songs like "This Time of Year" and "Fah Who Doraze." Tickets start at $37 for adults and $24 for children.
Beauty or Torture: Society's Demand of Perfection Examined
12 p.m. to 4 p.m., Women's Museum of California
This exhibition at the Women's Museum of California at Liberty Station explores the timeless quest for beauty and the lengths women have gone to over the centuries to alter their looks to conform to society's beauty standards of the time. The exhibition takes a look at weird beauty trends and how routines weren't always pretty. Admission is $5. "Beauty or Torture: Society's Demand of Perfection Examined," is on display at the museum through Jan. 28, 2018.
Live Music Sundays: Manny Cepeda Orchestra
12 p.m. to 3 p.m., Liberty Public Market
Take in some tunes performed by the Manny Cepeda Orchestra Duo on Sunday at Liberty Public Market. The free concert is a great way to enjoy your lunch after you've purchased some goodies at the market.
SUMMER: The Donna Summer Musical
2 p.m. and 7 p.m., La Jolla Playhouse
The world-premiere production of "SUMMER: The Donna Summer Musical" continues its run at the La Jolla Playhouse this weekend. The musical, put together in part by the director (Des McAnnuff) and choreographer (Sergio Trujillo) that worked on "Jersey Boys," follows the life of the singer from her modest Boston childhood to her rise as the Queen of Disco. The show is led by a Tony Award-winning actress, a former "Hamilton" star and a local San Diego favorite. Tickets start at $80, and if you're considering attending, you may want to act fast: tickets have been selling out quickly for all performances of this musical. The musical runs until Dec. 17.
West African Dance Class
2:30 p.m. to 4 p.m., The World Beat Center
Join this West African Dance class – complete with live drumming – at The World Beat Center (2100 Park Blvd.) at Balboa Park, led by Makida Anderson. The high energy, poly-rhythmic dance style is a great full-body workout. The class costs $12.
El Cajon Music Masters Barber Shop Chorus
3 p.m., Mission Trails Regional Park Visitor Center Theater
This free, one-hour concert presented by the Mission Trails Regional Park Foundation will feature a performance by the El Cajon Music Masters Barber Shop Chorus. The show will be held at the Visitor Center Theater; seating is limited, so arrive a little early.
Il Trovatore
3 p.m., California Center for the Arts Escondido
The Pacific Lyric Association presents "Il Trovatore," an abridged version of the tale of love and vengeance set in 15th Century Spain. The show features profession opera soloists and a chorus singing in Italian, with the storyline narrated in English. Tickets cost $35; the show returns to the California Center for the Arts in Escondido for another round on Nov. 26.
Succulent Wreaths Workshop
4 p.m. to 6 p.m., Culture Brewing Co.
Get crafty while enjoying some craft brews at this workshop at Culture Brewing Co. (111 South Cedros Ave., Suite 200) in Solana Beach focused on making succulent wreaths perfect for the holiday season. A $35 ticket gets you two pints of Culture craft beer and all of the supplies needed to create one wreath. Instructors will also share tips on how to keep succulents looking fresh for months to come. All ages are welcome to partake in the workshop, but you must be 21 and up to enjoy the brews; kid-friendly beverages will be available upon request.
Global Winter Wonderland: 'Circus of Light'
4:30 p.m. to 10 p.m., SDCCU Stadium
This 17-acre holiday festival, which hails from Sacramento, California, makes its way to San Diego for the first time ever this season, setting up at SDCCU Stadium from Nov. 19 through Jan. 7, 2018. The family-friendly international celebration features the largest display of traditional Chinese lanterns outside of China, plus acrobatics performances, carnival rides, holiday-themed activities, games, food and shopping. The little ones can even write letters to Santa Claus and visit sections like Toyland, Candyland and the North Pole. Global Winter Wonderland will open daily at either 4:30 p.m. or 5 p.m., but is closed on some days. Check this calendar for exact dates and times to plan your visit. Tickets cost $22 for adults and $19 for kids ages 4 to 12 or senior citizens age 62 and older. Kids 3 and under get in free.
Free or Cheap Things to Do in San Diego
Times and locations vary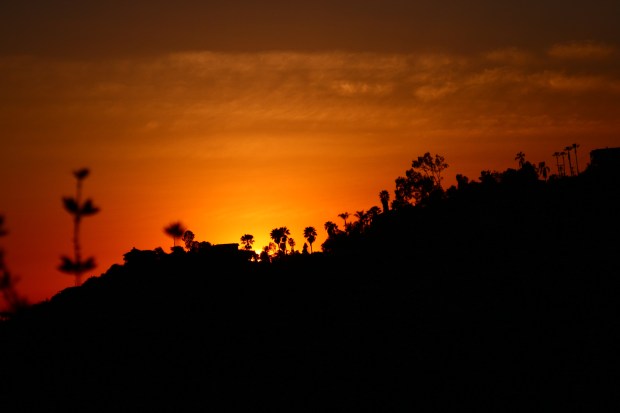 Free or Cheap Things to Do in San Diego
Looking to save some cash, but still enjoy the city? In San Diego, there are still plenty of activities to enjoy for free or on the cheap. Go for a hike at Torrey Pines State Park or Cowles Mountain, stroll Balboa Park, try a new craft brewery, admire the murals of Chicano Park or read a book at a downtown park. Get out there and explore America's Finest City.
Published at 12:29 PM PDT on Sep 1, 2017 | Updated at 2:43 PM PST on Nov 17, 2017