TGI Weekend! Soak up the last weekend of summer, San Diego. It's the perfect excuse to get outside this weekend for a car show in Escondido or a cultural shopping experience in Old Town. Cruise around the Bay on a yacht or take a yoga class on the water's edge. There are so many ways to round out summer this year. And although the season may be coming to an end, we're sure San Diego will find a way to keep the good times rolling straight into fall. Get up. Get out. Play!
Thursday, September 20
Oddities: Hidden Heroes of the Scripps Collections
9 a.m. to 5 p.m., Birch Aquarium
A new comic book-inspired interactive exhibit is opening at the Birch Aquarium to highlight the "superpowers" of some of the ocean's most awe-inspiring creatures. From supervision to an electricity zap -- marine life make amazing adaptations to survive in their environment and the team of scientists at Scripps Institution of Oceanography, UC San Diego want to share what they've learned with you. The exhibit is available to guests who purchase a ticket to the museum ($18.50 for adults and $14 for children 3 to 17).
Things to Do at Balboa Park
Sculpture in the Garden
9 to 5 p.m., San Diego Botanical Garden
The sprawling botanical garden in Encinitas (230 Quail Gardens Drive) is featuring the sculpture work of 30 artists through the month of April. See the artwork, ranging from whimsical to abstract, set against a backdrop of dragon trees, rare fruit gardens, bamboo groves and ponds. All of the artwork is available for purchase and goes to fund the botanical garden. Admission to the botanical garden is $14 for adults and $8 for children.
Summer Movies in the Park
Times Vary, Locations Vary
Across the county through October, cities are taking part in movie screenings at their local outdoor parks. Almost every day of the week, San Diegans can find a different free outdoor movie screening thanks to the county-wide initiative. This week, "The Secret Life of Pets" screens in La Mesa and Marvel's "Black Panther" will play in Bonita, just to name a few. The full calendar of screenings for the summer can be found here. Bring a picnic, chairs and a blanket to enjoy the movie of your choice starting at sunset.
Summer Movies in the Park 2018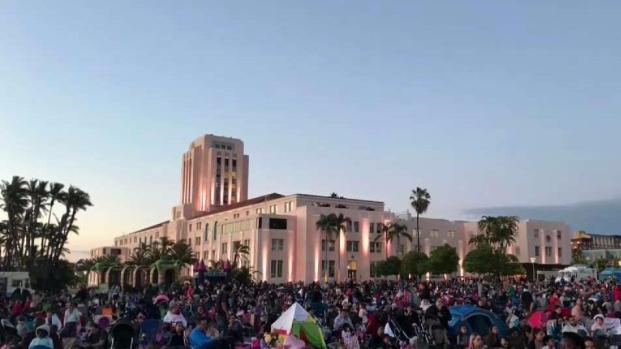 Oceanside Sunset Market
5 to 9 p.m., Main Street Oceanside
As if anyone needed another excuse to head to the beach for an evening sunset over the Pacific Ocean, the Main Street Oceanside business association is giving you one anyway. The Oceanside Sunset Market is taking over four city blocks of the downtown area so that about 200 local merchants can feature homemade crafts and tasty grub as live music wafts through the sea breeze-driven air. The free market is located on Pier View Way between Pacific Coast Highway and the Ocean every Thursday.
Music in the Gardens
5 to 8 p.m., Stone World & Bistro Gardens (Escondido)
Every Thursday, enjoy good music and good beer in Stone Brewing's sprawling Escondido garden oasis. This week, grab a pint of Stone Delicious IPA, Arrogant Bastard Ale or one of the dozens of other brews on tap while taking in the island sounds of Hawaiian-style artist Ben Benavente.
The Story Behind the Cardiff Kook
Comedy Night
7 p.m., Tiger! Tiger! (North Park)
This weekly comedy show brings a variety of headliners and up-and-coming talent to North Park's draft house, Tiger! Tiger! This week, comedian Valerie Tosi will dole out laughs. Tosi is an improv comedian and alumni of The Second City who has made several popular Buzzfeed videos, including one with Kevin Hart and Ice Cube. Tickets are free but first come, first served. The best way to guarantee a ticket is to register in advance.
Friday, September 21
Bazaar del Mundo's Santa Fe Marketplace
10 a.m. to 8 p.m. (through Sunday), Bazaar del Mundo (Old Town)
Bazaar del Mundo in Old Town will be overflowing with authentic Native American jewelry, arts and crafts this weekend as the Santa Fe Marketplace takes over. Navajo, Cherokee, Hopi and other tribe members and southwestern artists, will showcase their goods -- from exotic stones to leather accessories -- at the free three-day festival. Guests are also invited to bring their own Native American jewelry and heirlooms to have appraised by pawn trader Art Quintana.
Inside Liberty Public Market: Fall 2017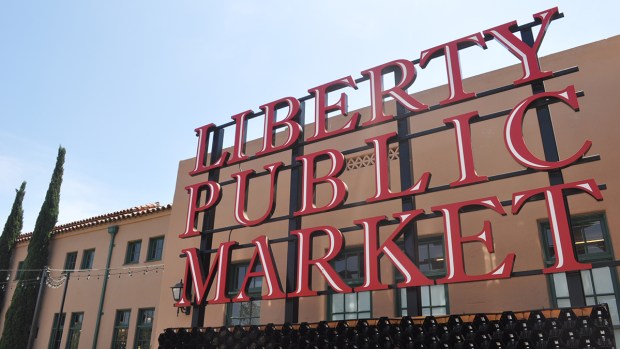 Food Truck Fridays
4 to 8:30 p.m., Balboa Park
Delectable treats will once again flood historic Balboa Park every Friday night this summer for the popular Food Truck Fridays series. A lineup of about a dozen food trucks will rotate each week through September 28 at Plaza de Panama ready to feed hungry guests as a variety of live music, like Mariachi and orchestral sounds, waft through the air. Some of the dining possibilities include Bosnian Grill, Monster Crafts, Pierogi Truck, Super Q and Yo Yo Bento, Beachin' Boba, Devil Dogs BBQ, Sushi Uno and more. Visitors are invited to bring lawn chairs and blankets to sit in front of the Botanical Building as they eat, or enjoy craft beer, wine and cocktails inside nearby restaurants. Booths will be set up with activities for kids and Balboa Park will introduce a "living room" area filled with giant lawn games. Surrounding museums will extend hours to accommodate guests and the San Diego Museum of Art will offer $5 admission after 5 p.m.
Cruisin' Grand
5 to 9 p.m., Grand Avenue (Escondido)
The free auto festival that has taken over downtown Escondido for nearly two decades is back for the 2018 summer season. Hundreds of vintage cars line Grand Avenue for seven blocks every Friday night from April to September for the event that seems to transform the city into a retro paradise. Along the route, enjoy dinner or browse local goods at one of the many restaurants and shops that extend their hours during the car show.
Images: San Diego Botanic Garden
Salsa Under the Stars
6 p.m. to 9 p.m., The Headquarters at Seaport
Hit the courtyard at The Headquarters at Seaport for this Friday night salsa dancing session under the stars. Manny Cepeda and his orchestra will provide the toe-tapping tunes; no partner or experience necessary to join this fun, free event.
Hops on the Harbor
7 p.m. to 10 p.m., Flagship Cruises & Events
The brew makers behind Green Flash Brewing Company's specialty beers have been at it in San Diego for more than 15 years. Now, the craft brew specialists are sailing towards the horizon for a partnership with Flagship Cruises' Hops on the Harbor. This month, four 6-ounce samples of Green Flash's suds will accompany a dinner menu and cruise around San Diego Bay. The menu features: a sundried tomato and artichoke penne pasta that pairs perfectly with Green Flash's GFB; a fruity pairing of grilled salmon with papaya salsa and tropical rice pilaf that accompanies the tart Passion Fruit Kicker; and a coffee-rubbed beef brisket that pairs with the brewery's popular West Coast IPA. The dinner cruise boards at 7 p.m. from 990 North Harbor Dr. and sails past the San Diego skyline, USS Midway, Star of India and other Maritime Museum ships and the Coronado Bay Bridge. Tickets cost $79.50 for adults and $47.70 for children ages 4 to 12; kids 3 and under are free. Reservations are recommended.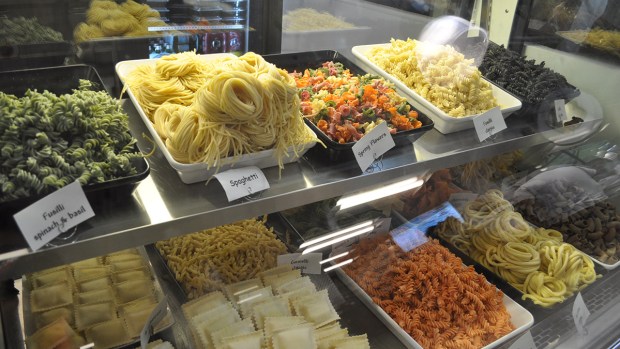 What's Cooking Now at Liberty Public Market
The Haunted Hotel
7 to 11 p.m. (Friday) 6 p.m. to 1 a.m. (Saturday), 424 Market Street (San Diego)
It's time to check in to The Haunted Hotel. One of San Diego's most popular Halloween haunts returns this weekend with a sneak preview of this year's spooktacular frights. Guests will take a ride up the hotel's haunted Hellavator before walking own a bleak corridor filled with scares. On Wednesdays, try the whole thing in the dark. Tickets typically cost $20, but for this weekend's preview, The Haunted Hotel is slashing prices for brave visitors. Times vary; check the schedule here.
Saturday, September 22
Carlsbad Artwalk
11 a.m. to 6 p.m. (Saturday) 10 a.m. to 5 p.m. (Sunday), Alameda Drive (Carlsbad)
A Carlsbad city street will be transformed into an immersive art experience for Carlsbad's first ever Artwalk, presented by the creators of the ArtWalks in Little Italy and Liberty Station each year. Guests can watch as dozens of chalk artists bring their artwork to life along Armada Drive over the festival's two-day run. The work from about 200 artists will be on display and for purchase in a variety of mediums. The art festival will also feature live music from musicians Nathan James, Steve Poltz and others, a wine and beer garden, food trucks and more. A $12 ticket or a $17 weekend pass gets guests access to the festival and entrance into the nearby Museum of Making Music. Children 16 and under are free.
Pop Up Market
10 a.m. to 3 p.m., Quartyard
Peruse original art, handmade creations and vintage finds at this one-day-only pop-up shop at the Quartyard in East Village. As you browse, enjoy sips of craft beer or cocktails, tasty bites, music and more.
Namaste on the Bay
9:30 a.m., Coasterra
Are you a yogi and a foodie? Then this one's for you. Coasterra, the modern Mexican eatery on Harbor Island is hosting a yoga class followed by a brunch on the bay. Instructors will lead an hour-long class before bites of classic brunch items are served alongside Rosé and kombucha until 12:30 p.m. Tickets cost $40 and can be purchased here.
Rex, San Diego Zoo's Inspiration, Gets Statue at Entrance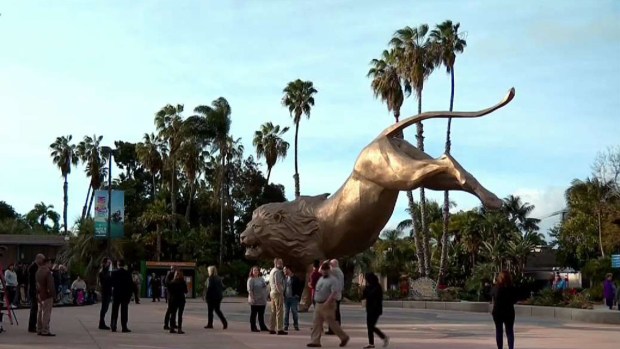 Macy Gray
8 p.m., Music Box
Powerful vocalist and Grammy winner Macy Gray, known for the hit "I Try," will bring her sultry sound to the Music Box in Little Italy for a one-night-only concert with opener Mimi Zulu. Doors open at 8 p.m. and the concert will start at 9:30 p.m. Tickets to see the r&b singer start at $38. Dinner packages and tables are available.
SeaWorld's Halloween Spooktacular
10 a.m. to 9 p.m., SeaWorld San Diego
Don't wait for Halloween to trick or treat. Kids and their parents can stroll trick-or-treat booths set up throughout the SeaWorld San Diego for their annual Halloween Spooktacular, which runs this year through October 28. On top of treat hunting, families can sing and dance along to the all-new Sesame Street Halloween Parade, catch a holiday-themed Clyde and Seamore show and more. Spooktacular comes with a general admission ticket starting at $55, which gives guests access to all of SeaWorld's daily offerings.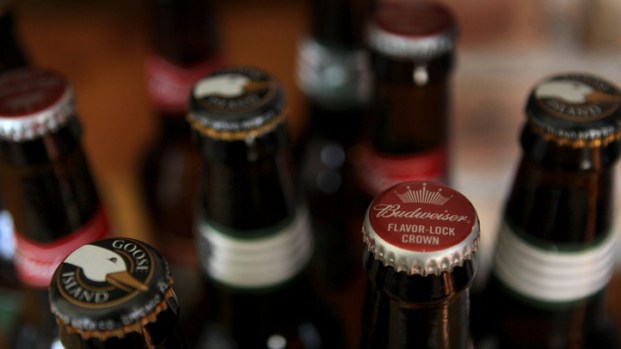 San Diego's Top Breweries
San Diego Festival of Beer
1 to 5 p.m., Broadway Pier
Delight in tasty brews while supporting the fight against cancer at the 24th annual San Diego Festival of Beer. The Broadway Pier will be overrun with booths featuring more than 50 breweries -- like Green Flash, Belching Beaver and Coronado Brewing Co. -- pouring unlimited samples of their creations for four hours to those with a $50 admission ticket. A ticket also comes with access to food trucks, vendor booths games and live music. The event's organizers, San Diego Professionals Against Cancer, say all of the event's proceeds are donated to San Diego cancer-fighting charities.
Sunday, September 23
San Diego Restaurant Week
Times Vary (through September 30), San Diego County
It's that time again! More than 180 eateries across San Diego have created the perfect multi-course meals for guests to feast on during this year's San Diego Restaurant Week. For eight days starting Sunday, participating restaurants will offer exclusive prix-fixe menus -- two-course lunches ranging from $10 to $20 a person or three-course dinners ranging from $20 to $50 a person. Take a look at this year's restaurant lineup here and be sure to make a reservation in advance to guarantee your spot.
Preview for the Palate: San Diego Restaurant Week 2018
24th Annual Pacific Islander Festival
9 a.m. to 4 p.m. (Saturday and Sunday), Mission Bay Ski Beach
The 24th Annual Pacific Island Festival puts an emphasis on tradition, the theme of this year's event. More than 100 craft, food and informational vendors will pack Ski Beach for this two-day festival celebrating the indigenous cultures of the Pacific Islands. The event is free to attend.
Hoppy Yoga
10:30 to 11:45 a.m., Culture Brewing (Ocean Beach)
This traveling yoga class makes stops at a variety of San Diego breweries, offering guests a stretch session and sips of craft brews. The class is perfect for all levels and is followed by either a pint of beer or a tasting flight from whichever brewery the class happens to be at that day. Guests can purchase tickets for $20 to Sunday's Hoppy Yoga class at Culture Brewing in Ocean Beach. Multi-class packages are also available. See the full schedule here.
Raul Prieto Ramirez on the Spreckels Organ Pipes
Sunday Organ Concert
2 p.m. to 3 p.m., Spreckels Organ Pavilion at Balboa Park
Enjoy a free, hour-long organ concert Sunday at Balboa Park's famed Spreckels Organ Pavilion. At the keys, the audience will find Raul Prieto Ramirez, the city's newest San Diego Civic Organist and Artistic Director of the Spreckels Organ Society. Prieto Ramirez hails from Spain and, as he told NBC 7, hopes to keep the program interesting – from Bach to Queen – at the historic Spreckels Organ.
Liberty Station Concerts
5 to 7:30 p.m., Liberty Station
It's the last show of the season for Liberty Station's free concert series, which featured a different local musicians on their grassy North Promenade (2848 Dewey Road) at each of their concerts. This week, Vaud & the Villains -- composed of a five-piece horn section, a rhythm section, vocalists and three dancers -- return to the outdoor stage. Opening or the 19-piece orchestra is Iron Sage Wood. Bring a blanket and a picnic and enjoy this live outdoor concert.
The Heart of Rock & Roll
8 p.m., The Old Globe
One of rock and roll's most iconic artist is getting an entire show dedicated to his works. Huey Lewis told NBC 7 he never thought a musical adaptation of his works would be a reality. But through October 21, The Heart of Rock & Roll, which exclusively features the "Hip to Be Square" artist's work, will play on the Donald and Darlene and Shiley Stage at the Old Globe. The comedy follows a band playing the Chicago dive bar circuit waiting for their "big break." Tickets start at $39.
Free or Cheap Things to Do in San Diego
Times and locations vary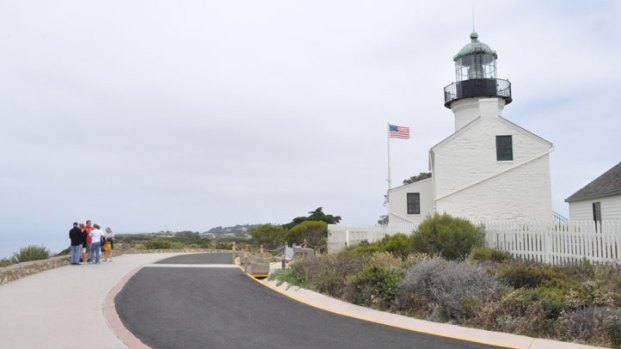 Free or Cheap Things to Do in San Diego
Looking to save some cash, but still enjoy the city? In San Diego, there are still plenty of activities to enjoy for free or on the cheap. Go for a hike at Torrey Pines State Park or Cowles Mountain, stroll Balboa Park, try a new craft brewery, admire the murals of Chicano Park or read a book at a downtown park. Get out there and explore America's Finest City.