TGI Weekend! From fitness classes and art shows, to the circus and a little something called "Hamilton," there's a lot happening in San Diego this weekend. Get up. Get out. Play!
Thursday, Jan. 18
Beach Spin
7:30 a.m., Hotel Del Coronado
Change up your morning workout with this oceanfront spin class on the Paseo Lawn at the Hotel Del Coronado. The 50-minute class is led by instructors and includes high-energy music and stunning views. It costs $15 for San Diego County residents, with a valid photo ID, and $25 for non-residents.
Raul Prieto Ramirez on the Spreckels Organ Pipes
PostSecret Street Team
12 p.m. to 3 p.m., San Diego State University Farmers Market
This spring, the San Diego Museum of Man will debut a new exhibit dubbed "PostSecret," inspired by the ongoing community art project of the same name. PostSecret, which launched in 2004, invites participants to anonymously write their secrets on handmade postcards, which are then mailed to PostSecret creator Frank Warren. Each week, Warren selects secrets to post to his blog. The Museum of Man exhibit, which Warren worked on, will feature postcards collected in San Diego and around the globe. In the meantime, in the months leading up to the exhibit, the PostSecret Street Team will host pop-up postcard-making stations throughout San Diego County. On Thursday, the team will be at SDSU's Farmers Market (on the Campanille Walkway between the Love Library and Hepner Hall); go make your postcard there.
Beauty or Torture: Society's Demand of Perfection Examined
12 p.m. to 4 p.m., Women's Museum of California
This exhibition at the Women's Museum of California at Liberty Station explores the timeless quest for beauty and the lengths women have gone to over the centuries to alter their looks to conform to society's beauty standards of the time. The exhibition takes a look at weird beauty trends and how routines weren't always pretty. Admission is $5. "Beauty or Torture: Society's Demand of Perfection Examined," is on display at the museum through Jan. 28, 2018.
Show Clips: Hamilton the Musical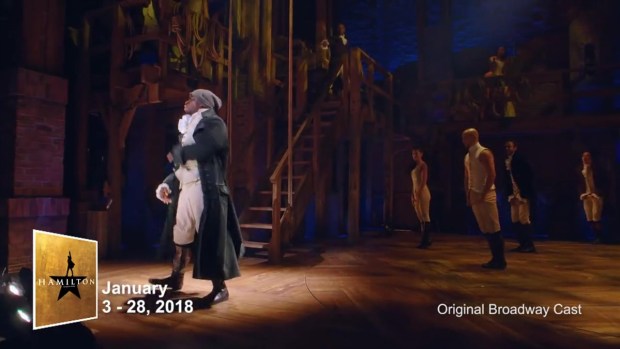 Carnitas' Snack Shack & 10 Barrel Brewing Collaboration Beer Dinner
6 p.m. to 8:30 p.m., 10 Barrel Brewing
Craft beer and food fans, this beer pairing dinner at 10 Barrel Brewing (1501 E Street) in downtown San Diego might be worth the splurge. The pub's executive chef Tommy Fraioli teams up with Carnitas' Snack Shack owner and chef Hanis Cavin to create five courses, each masterfully paired with a 10 Barrel craft beer. The menu includes a pork belly course, a hop-smoked duck breast course and, for dessert, Vietnamese coffee ice cream. Seating is limited, so snag your tickets ahead of time. They're selling for $70 a pop.
Zumba Fitness Fun
6:30 p.m., Harrah's Resort Southern California
This energizing Zumba class goes down each Thursday on the second-floor South Tower at Harrah's Resort SoCal. The movin' and groovin' starts at 6:30 p.m.
Inside Liberty Public Market: Fall 2017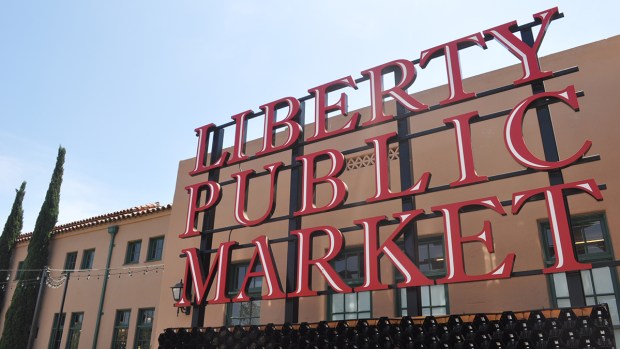 Circus Vargas
7 p.m., Del Mar Fairgrounds
Gather 'round the big top, San Diego – Circus Vargas is back. The traveling, all-ages show sets up shop at the Del Mar Fairgrounds, boasting thrilling performances by acrobats, daredevils, flying trapeze artists, jugglers, contortionists, comics and more. This time around, the Circus Vargas theme is "Dreaming of Pirates," so attendees can expect some swashbuckling surprises. Take the family 30 minutes before show time and enjoy a special, free pre-show where kids can create their own magic under the big top. Tickets range from $15 to $72; kids age 2 and under get in free with a paying adult, so long as they sit on an adult's lap. Circus Vargas will be at the Del Mar Fairgrounds through Jan. 22 before moving on to Westfield Mission Valley on Jan. 25.
Hamilton: An American Musical
7:30 p.m. (Times vary; through Jan. 28), San Diego Civic Theatre
This is finally your shot, San Diego. The famed, Tony Award-winning Broadway musical, "Hamilton," continues its run at downtown's Civic Theatre, with performances through Jan. 28. Thursday's show is at 7:30 p.m. Most performances are sold out but we'd be remiss if we didn't tell you this hit was coming through town – and you'd wonder why the crowds near the theatre were so big. The Hamilton app is offering a digital lottery-type system where fans can enter for a chance to buy a limited number of orchestra tickets for $10. "Hamilton" is the brainchild of Lin-Manuel Miranda, based on Ron Chernow's biography of Founding Father Alexander Hamilton. Its trailblazing score blends hip-hop, jazz, blues, rap, R&B and Broadway as it unravels the story of America – then and now.
Percussion Love Fest
7:30 p.m., Bread & Salt
Bread & Salt (1955 Julian Ave.) is hosting a music series dubbed "Percussion Love Fest" this month, showcasing local percussion talent, from jazz drummers to symphonic musicians. The concerts are curated by Duncan Moore and Steven Schick, and part of the San Diego Symphony's "It's About Time Festival." Thursday's show will feature musicians Leah Bowden, Tim McMahon, Milad Jahadi and the Euphoria Brass Band. Tickets are $20 at the door, and $10 for students. There's another Percussion Love Fest – same time, same place, but different musicians – on Jan. 25.
Harland Williams
8 p.m., The American Comedy Co.
Comedian and actor Harland Williams ("Half-Baked," "There's Something About Mary") hits the stand-up stage this weekend at The American Comedy Co. in downtown San Diego. He's scheduled to perform Thursday at 8 p.m., as well as two shows on Friday and Saturday at 7:30 p.m. and 9:30 p.m. Tickets start at $10.
Friday, Jan. 19
Whale Watching Aboard America
11 a.m. to 4 p.m., Maritime Museum of San Diego
Experience San Diego's whale watching season aboard America, a 138-foot sailing yacht that launches from the Maritime Museum. This 4-hour tour cruises the coastline on a quest to view the sea creatures. Light snacks and beverages are included in the ticket price, plus admission to the Maritime Museum of San Diego before or after the cruise. Tickets range from $42.50 to $85, with discounts for active duty and retired military. Check-in is 30 minutes before your departure time at the booth in front of the Berkeley Steam Ferry.
Santiago Quesnel
1 p.m. to 5 p.m., Lux Art Institute
The works of visiting Argentinian artist Santiago Quesnel are currently on exhibit at Lux Art Institute in Encinitas (1550 South El Camino Real). Quesnel's paintings are inspired by the memories and layered landscapes of his hometown of Buenos Aires. His art is on display at the Lux's Artist Pavilion through Feb. 17, which is open from 1 p.m. to 5 p.m. Fridays. Admission to the Lux is $5 for adults and free for children ages 18 and younger. If you ride your bike there, you get in free, too.
Group Works to Restore Balboa Park Carousel
Salsa Under the Stars
6 p.m. to 9 p.m., The Headquarters at Seaport
Hit the courtyard at The Headquarters at Seaport for this Friday night salsa dancing session under the stars. Manny Cepeda and his orchestra will provide the toe-tapping tunes; no partner or experience necessary to join this fun, free event.
Cardio Samba (Brazil)
6:30 p.m. to 7:30 p.m., Crown Dance Studio
Power up your workout routine with this high-energy class at Crown Dance Studio (6904 Miramar Rd.). Gladys Altafani, a Sambista of the Brazilian Carnivale, leads fun every Friday. Drop-in classes cost $20; if you sign up for a membership, the price drops by a few dollars.
German Lopez
7 p.m. to 9 p.m., The Museum of Making Music
Conservatory-trained musician German Lopez, of Gran Canaria, will bring his talents to the stage at The Museum of Making Music in Carlsbad. Lopez is an esteemed timple player; the timple is a small, 5-stringed instrument intrinsic to the music of the Canary Islands. It looks like a ukulele but produces a full, resonant sound. General admission tickets cost $25.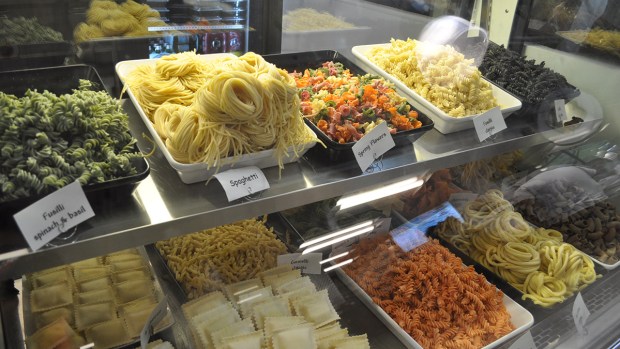 What's Cooking Now at Liberty Public Market

Re-Covering the Music of Carole King
7:30 p.m., White Box Live Arts Theater
The White Box Live Arts Theater (2590 Truxtun Rd., #205) at Liberty Station presents this show, arranged by members of SACRA/PROFANA, covering the timeless songs of Carole King and her iconic album, "Tapestry." Tickets start at $25 for adults and $10 for students and military. The show happens again on Saturday at the First Unitarian Universalist Church on Front Street.
Around the World in 80 Days
8 p.m., North Coast Repertory Theatre
The North Coast Rep presents "Around the World in 80 Days," through Feb. 4. The play is adapted by Mark Brown from the iconic novel by Jules Verne about a fearless adventurer circling the globe alive with danger, romance, and comic surprises at every turn. The fast-paced production features five actors portraying 42 characters in a race against time. Friday's performance is at 8 p.m.; tickets start at $49.
Cinema Under the Stars: 'Blade Runner 2049'
8 p.m. Cinema Under the Stars (Mission Hills)
Enjoy a movie under the stars at this outdoor theater on Goldfinch Street in Mission Hills. The winter/spring screening season recently began, with a movie playing at 8 p.m. now through April 29 every Friday and Saturday night. This weekend, the Ryan Gosling and Harrison Ford flick, "Blade Runner 2049," is on the big screen. Check the Cinema Under the Stars website for a schedule of which movies are playing when throughout the season.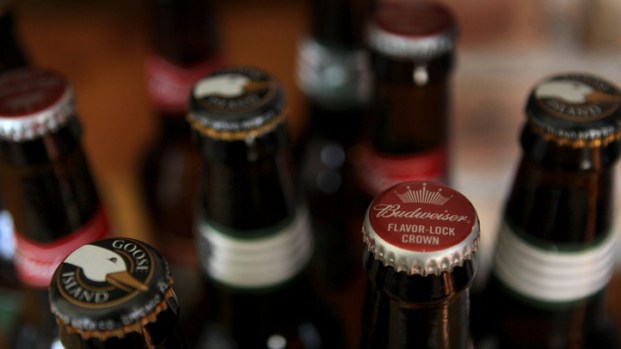 San Diego's Top Breweries

Saturday, Jan. 20
Santee Active Lifestyle Expo
7:30 a.m. to 2:30 p.m. (race) and 9 a.m. to 1 p.m. (expo), Santee Trolley Square
This free event Saturday in Santee highlights some of the many health and wellness activities San Diego County has to offer. The event kicks off with the U.S. Track & Field 50KM Race Walk Championships at 7:30 a.m. Then, guests can explore the Expo and try extreme obstacle courses, test fitness classes, shop the vendor fair and meet elite athletes.
2nd Annual Women's March San Diego
10 a.m. to 1 p.m., Waterfront Park
The second annual Women's March, a peaceful demonstration meant to highlight the importance of voting, will take place Saturday beginning at the west side of Waterfront Park in downtown San Diego. Attendees include local leaders such as Toni Atkins, Lorena Gonzalez-Fletcher, Susan Davis, Shirley Weber and more. The 1.29-mile route moves along North Harbor Drive and Pacific Coast Highway, ending at West Ash Street. Thousands are expected to turn out for this event; last year's Women's March drew large crowds, many with signs in hand, wanting their voices heard.
Lucky Street Vintage Market
10 a.m. to 5 p.m., 1722 South Coast Highway #3, Oceanside
Every Saturday and Sunday, Lucky Street Productions hosts its "vintage marketplace" in a large warehouse filled with vintage finds in a variety of styles. From shabby chic to oddities and French country to glam, you are sure to find the vintage style of your choice. The market sells clothing items, gardening items, architecture, craft supplies and so much more.
SoCal Etsy Guild Market
10 a.m. to 5 p.m., Horton Plaza Park
If you're a fan of Etsy, the popular online craft marketplace, this is your chance to meet the local artists behind the products you see online. Shop their artisan crafts in person at this 1-day-only SoCal Etsy Guild Market in downtown San Diego. Music will fill the air as you browse booths boasting handmade goodies at the Horton Plaza Park Amphitheater.
New Female-Led Distillery Opens in East Village

Hillcrest Classic Car Show
1 p.m. to 4 p.m., Pride Park
San Diego's Hillcrest neighborhood has a new monthly tradition: the Classic Car Show. On the third Saturday of every month, at least 20 car collectors bring classic models to Pride Plaza. Talk to car experts and other fans at this free event. It's the perfect pit stop before dinner at one of Hillcrest's many restaurants.
Monster Jam
7 p.m. (gates open at 5 p.m.), Petco Park
Add some action to your weekend with this live event, where 12,000- pound monster trucks powered by 1,500 horsepower engines compete on an obstacle course that takes over Petco Park. Tickets range from $24 to $80. To meet the drivers and get a close up look at the trucks before the show, add the Pit Party Pass to your ticket. If you can't make it this Saturday, Monster Jam returns on Feb. 3.
San Diego Gulls vs. San Jose Barracuda
7 p.m., Valley View Casino Center
Gulliver the Gull is calling on you to cheer on the San Diego Gulls as they take on the San Jose Barracuda on Diversity Night. These high-energy games are fun for the whole family or a group of friends, even if hockey isn't really your thing. Tickets start at $22. Before the game, there will be a pregame party from 5 p.m. to 7 p.m.
Things to Do in Old Town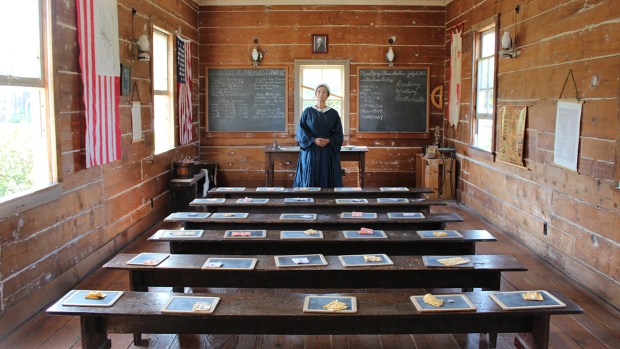 Sunday, Jan. 21
Explorer's Club: Sea of Symphony
9 a.m. to 12 p.m., Birch Aquarium
All living creatures need to communicate, including marine life. So how does sound work in the ocean? The Birch Aquarium wants to answer that question by teaching you about the so-called "symphony" of the sea. Scripps Institute of Oceanography researcher Regina Guazzo will help you explore the sounds of our ocean. Tickets are $60, or $50 for members.
Guided Nature Walk
9:30 a.m., Mission Trails Regional Park Visitor Center
Join a trail guide from Mission Trails Regional Park (MTRP) on this free, 1.5-hour nature walk and learn about the plants, animals, geology, history and ecology of the park. The walk begins at the Visitor Center and will head out to one of three scenic trails: The Oak Grove Loop, The Visitor Center Loop, or The Riverside Grinding Rocks. These walks are typically held at MTRP every Saturday, Sunday and Wednesday at 9:30 a.m. Wear close-toed shoes and sunscreen, and bring water.
San Diego Restaurant Week
Hours of Participating Restaurants Vary, Locations Vary
Foodies, you'll really savor this one: San Diego Restaurant Week is back! The first round of the 2018 edition of the beloved dining event runs from Jan. 21 to Jan. 28, featuring more than 180 participating eateries spanning more than a dozen neighborhoods in San Diego County, North to South, East to West. Restaurants will offer special prix fixe lunch and/or dinner menus featuring two to three courses, priced at $10 to $50. It's a good opportunity to try some of those places on your San Diego dining bucket list. Treat yourself.
Things to Do at Balboa Park
Sunday Organ Concert
2 p.m. to 3 p.m., Spreckels Organ Pavilion at Balboa Park
Enjoy a free, hour-long organ concert Sunday at Balboa Park's famed Spreckels Organ Pavilion. At the keys, the audience will find Raul Prieto Ramirez, the city's newest San Diego Civic Organist and Artistic Director of the Spreckels Organ Society. Prieto Ramirez hails from Spain and, as he told NBC 7, hopes to keep the program interesting – from Bach to Queen – at the historic Spreckels Organ.
U.S. Women's Soccer vs. Denmark
4:30 p.m., SDCCU Stadium
The U.S. Women's Soccer team is taking on Denmark in a friendly competition at SDCCU Stadium. The event will start by honoring arguably one of the world's greatest goalkeepers, Hope Solo, for her 200th international match — the only in world history to do so, according to U.S. Soccer. Tickets start at $25 but the "Ultimate Fan Ticket" is also available, and offers guests the chance to tour the stadium before watching the match at field level.
Cats on Mats: Yoga at the Cat Cafe
5:30 to 7:00 p.m., The Cat Cafe
San Diego's Cat Cafe (472 Third Ave.) is a unique stop in itself — a place where cat lovers can sip on a latte while stroking a furry friend. This Sunday, the cafe is adding yoga to the mix. The class is good for any type of yogi and after some good stretching, guests can interact with the Cat Cafe's felines. The cafe partners with the San Diego Humane Society to feature adoptable cats, so some lucky yogis may even find a forever friend.
Free or Cheap Things to Do in San Diego
Times and locations vary

Free or Cheap Things to Do in San Diego
Looking to save some cash, but still enjoy the city? In San Diego, there are still plenty of activities to enjoy for free or on the cheap. Go for a hike at Torrey Pines State Park or Cowles Mountain, stroll Balboa Park, try a new craft brewery, admire the murals of Chicano Park or read a book at a downtown park. Get out there and explore America's Finest City.