A fire captain fell through the roof while battling a restaurant fire on Miramar Road Wednesday, which forced a worker to be hospitalized.
Smoke filled the air above the Bombay Grill just before 10 a.m. The restaurant is located north of MCAS Miramar just west of Interstate 15.
As San Diego Fire-Rescue crews climbed on top of the building to put holes in for ventilation, SDFD Capt. Vadid Cisneros fell through the roof. Officials estimate he fell approximately 15 to 20 feet to the floor below.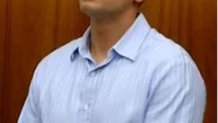 He walked out of the building on his own, officials said.
At the moment, Cisneros doesn't appear to have any injuries but was transported to a nearby hospital to be evaluated, according to fire officials.
The only worker inside the business was also taken to the hospital for non-life threatening injuries.
Battalion Chief Mike Finnerty said that after a fall like that, Cisneros could be in shock and unaware of any pain.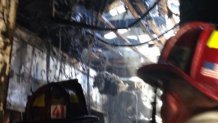 This type of incident is an indication of the dangers firefighters face with fires in new buildings, Finnerty added.
"This is one of the issues we face with modern, light weight construction," Finnerty said. "Within a few minutes, we can have catastrophic structural collapse."
Finnerty said it's been an increasing problem for fire departments across the country for the last two or three decades.
The fire caused major damage to the restaurant's back kitchen area and spread to the attic of the building, firefighters said. It was started by a container with overheated cooking oil, officials said.
Damage from the fire is an estimated $1 million.