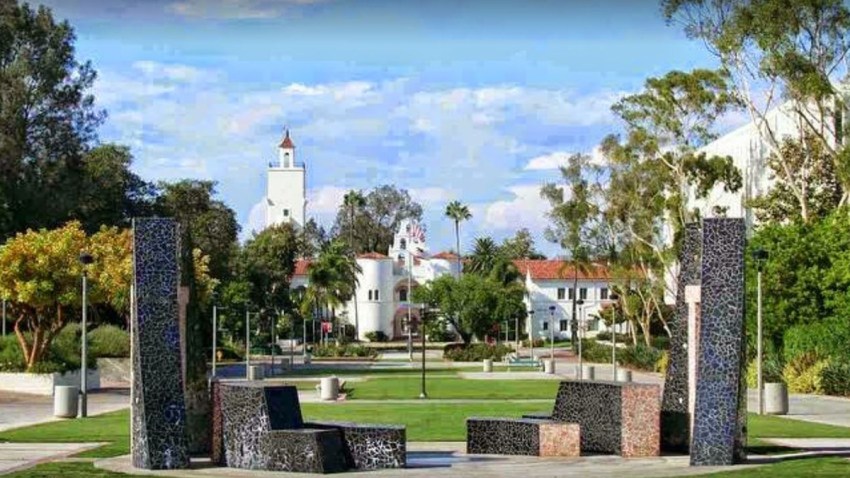 Students at San Diego State University are being asked to be on alert after a man exposed himself to a woman Monday night on campus.
The woman reported that she was at Storm Hall at the west lower patio just before 5 p.m. when she noticed the man staring "aggressively" at her, according to an SDSU community safety bulletin.
When the man stood up to leave, he exposed himself to her and then left the area, police said. The woman, who was not harmed, notified police.
The man is described as dark skinned, between 20 and 25 years old, 5 feet 8 inches tall, with dark short hair, dark eyes and no facial hair. He was last seen wearing a short-sleeved dark blue shirt with white circular designs, gray jean pants and carrying a black backpack.
The safety bulletin asked students to walk in well-lit areas and call 911 to report anyone suspicious.
Anyone with information is asked to call 619-594-1783 and reference case number 16-1319. If you wish to remain anonymous, you can call Crime Stoppers at 619-235-8477.