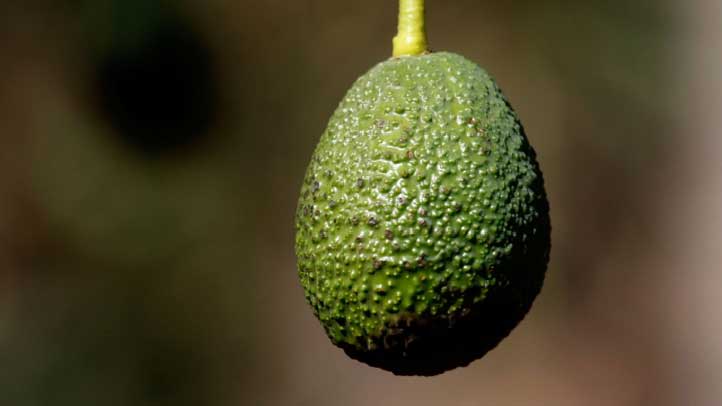 Call it clever marketing or simply an attempt to survive, but an Escondido farmer is going online to sell avocado gift boxes.
Why would you order a gourmet box of avocados when you can find them at the grocery store much cheaper? Ben Holtz says he offers a unique link between the farmer and the consumer.
"People are interested where their food comes from," Holtz said. "That's not something they can normally get when they pick it up from the grocery store."
Holtz is a fourth-generation avocado farmer who started California Avocados Direct in January. The 27-year-old uses social media and online marketing to sell fruit he literally hand picks.
"I'm extremely picky on quality," Holtz said. "It's perfect in color, and there are no blemishes."
Holtz not only takes online orders but also sends pictures of himself in the field picking the avocados the day they are shipped.
"I would love to be able to reach through the (computer) screen and show them the fruit," Holtz said. "This is a way of doing that.
The gift boxes sell for between $30 and $60 and, in some orders, arrive with seasoning and salsa.
Avocados do not ripen on the tree and take about 7 to 10 days after they arrive to be ready to eat.
Fancy fruit baskets are nothing new. Companies like Harry & David have been selling oranges and pears for years; they even mail avocados.
But Holtz says it's unique to buy your fruit directly from the farmer when you are thousands of miles away.
"It's a connection, it's a relationship with the actual consumer that we've never had in the many generations that we've been farming," said Hotz.
This idea, however, is actually more about survival than internet connections. Water prices have gone up more than 50 percent to many San Diego County farmers in just the past five years. So why not reach out and try to sell avocados in a new way?
"The only reason I started this adventure was for survival," Holtz said.
And each specialty box puts more money into the family farm. This is a way to shake up the traditional supply chain and a way to convince consumers that a box of avocados is a gourmet treat.