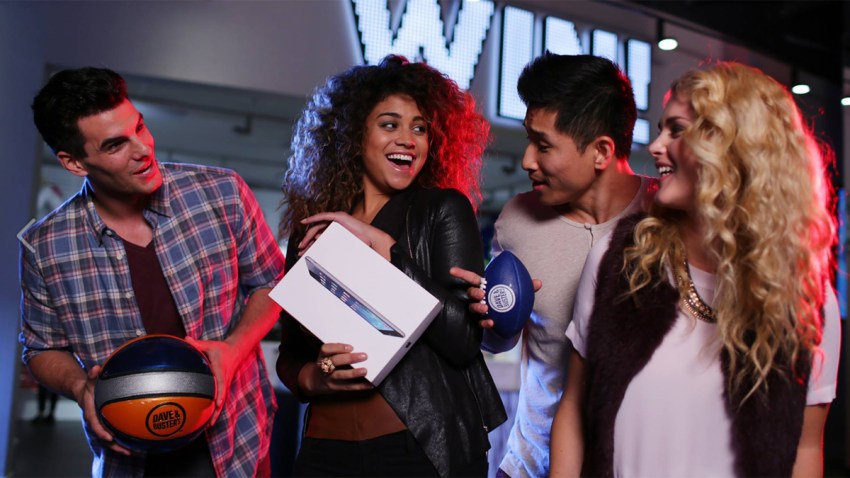 Gaming restaurant Dave & Busters will soon open up shop in Carlsbad and, starting Monday, will seek to fill more than 275 jobs at its new location.
The sports bar and eatery chain – known for its arcade-style games – will open its second local outpost on Jan. 30, this time in San Diego's North County, at The Shoppes at Carlsbad. On Monday, managers will begin accepting applications for more than 275 open positions at the business.
The new restaurant will fill a large, 40,000-square-foot space at the Carlsbad shopping center, which is currently undergoing a major, multi-phase renovation scheduled to be completed in early 2017.
This location will serve the chain's American cuisine, including the Buffalo Wing Burger, as well as quirky cocktails like the Adult Snow Cone, which combines watermelon pucker with coconut rum, cherry vodka, blue curacao, Sprite and pomegranate syrup for a colorful result.
The new location will also boast hundreds of games, including a larger-than-life version of "Rock 'Em Sock 'Em Robots."
Dave & Busters is one of the biggest projects included inthe overhaul of The Shoppes at Carlsbad. The renovation project also includes three other new tenants, announced earlier this month: The Cheesecake Factory, The Yard House and Zara, which are all slated to open by the end of 2017. The Shoppes at Carlsbad currently houses more than 100 retail options and is anchored by a Macy's and Regal Cinemas.
This marks Dave & Buster's second location in San Diego. The other is in Mission Valley, highly visible off Interstate 8.