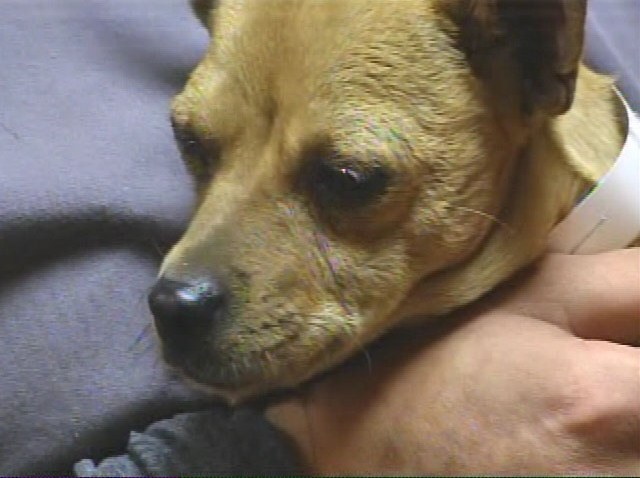 Officials are holding an essay contest to determine the next owner of a Chihuahua who survived being thrown for dead in a canal in Riverside.
The dog, now being called Nemo, was found by a public works employee Monday. Nemo and another Chihuahua that did not survive were tied together with electrical tape over their mouths.
Of course, the adoption is "pending the rightful owner showing up to claim their abused pet," according to Riverside County Animal Services:
Meanwhile, the Department of Animal Services is accepting adoption applications and essays about why Nemo the Chihuahua should become their new family member. Essays should be 250 words or less and should include an official Department of Animal Services adoption application form (available at www.rcdas.org). The essays can be dropped off, mailed, faxed or e-mailed to the department. The mailing address is 5950 Wilderness Ave., Riverside, Calif. 92504 – but the mailed entries must be received by Saturday, Nov. 28. Entries can be dropped off, faxed or e-mailed by as late as 8 p.m, Sunday. The fax number is 951-358-7300 and the best e-mail is shelterinfo@co.riverside.ca.us This e-mail address is being protected from spambots. You need JavaScript enabled to view it (e-mailers must put "CHIHUAHUA OF THE CANAL ESSAY CONTEST" in the subject line).
A reward of approximately $2,000 is being offered in the case.