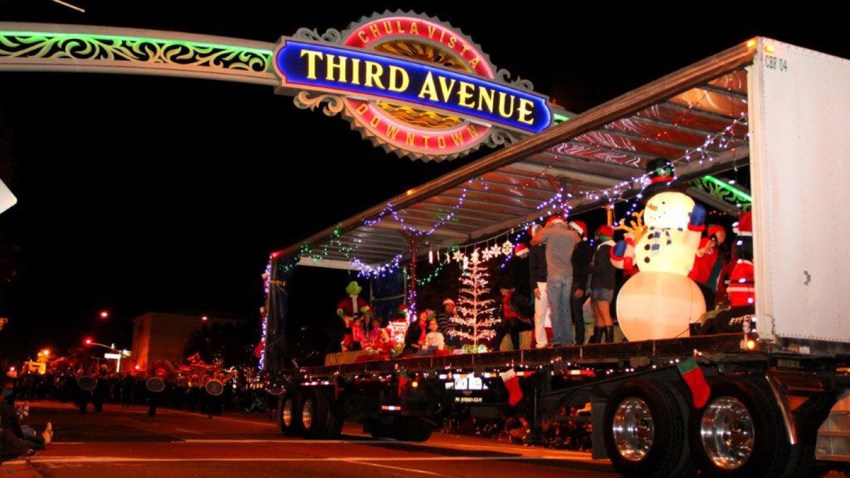 After a two-year hiatus, the long-standing Chula Vista Starlight Parade is back with appearances by carolers, the Grinch, reindeer and Old Saint Nick himself.
The parade will start at 6 p.m. Dec. 6 in Chula Vista's historic Third Avenue Village. But before that, the Third Avenue Village Association will host a "Holiday in the Village" on Third Avenue from noon to 5 p.m.
The event is perfect for the kiddos and will boast performers, children's activities, contests and live reindeer.
Perhaps its signature attraction is "Frosty's Snow Hill," a snow-covered hill in Memorial Park that you'll be able to sled down.
In the evening, stick around for the Starlight Parade, which will go down Third Avenue from H to E streets. Onlookers will be able to catch about 30 festive floats along with another 30 marching school bands and dance performers.
The best part of all this family Yuletide cheer? It's free. So bundle up in a scarf and hat and get ready to get your Christmas cheer on!