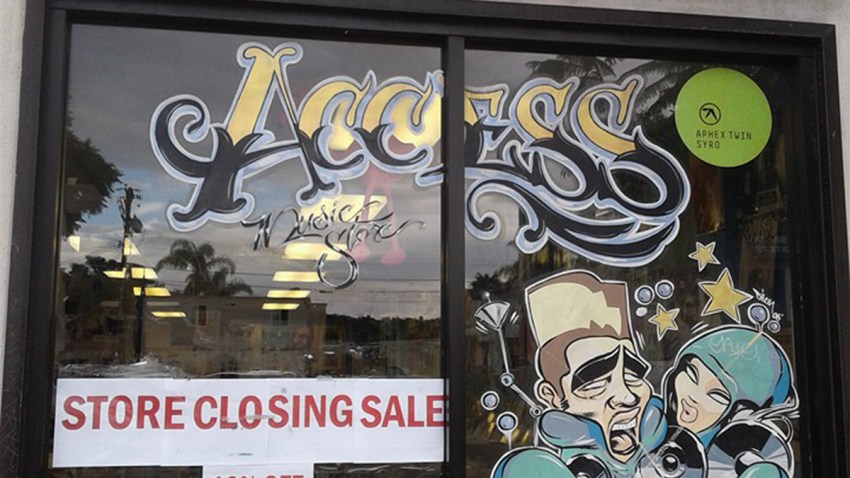 Mark Onstad, owner of Access Music, is closing his record store. In 2001, he opened San Diego's flagship hip-hop shop selling vinyl, sponsoring events, holding in-stores, and offering local rap artists a storefront to sell their merchandise -- but he just can't afford it anymore.
"It hasn't been making any money, it's been losing money actually, for years," he says. And as the store's only full-time employee, the man-hours it takes to run Access haven't afforded Onstad the opportunity for much else. It's a losing effort, he says, that's "taking up too much of my time."
He doesn't have a final date set but says the physical location will close its doors in "a month, to a month and a half."
Onstad isn't planning on re-opening but he will maintain the website, at least temporarily: "It's not going away at the same time as the store."
There's a lot of inventory still on the shelves: CDs, books, T-shirts, etc. He wants to sell as much of it as possible and is offering a 10 percent discount on all the remaining stock. He may keep a few things, but the majority of what's left over will be available online.
The soft-spoken Onstad seems eager to start a new chapter, but says one of the most rewarding aspects of running the store has been the relationships he's developed and "all the people I've met."
While the store's closing is a huge loss for the local hip-hop community, after 15 years, San Diego's been fortunate to have had it that long.
Access Music is located at 1537 Garnet Ave. in Pacific Beach.

J. Smith, aka 1019, is a San Diego native, rap fan and one half of the rap duo Parker & the Numberman. You can follow him on Instagram at 1019_the_numberman or on Twitter