A large, two-alarm fire sparked in Coronado Saturday, authorities said.
The fire began around 2 p.m. on the 300 block of A Avenue and Pomona Avenue.
Authorities said the blaze was in a dense neighborhood. At least one vehicle and three homes became well-involved in flames.
Officials said the blaze began when a pickup truck and garage caught on fire. The flames then quickly spread to a nearby home. By 2:50 p.m., the fire had spread to two additional adjacent homes.
No injuries were reported.
Ron Boucher, the owner of one of the homes burned by the fire, was at a movie theater in Mission Valley when the fire broke out. His neighbor called him and he immediately made his way back home.
Boucher told NBC 7 San Diego he wasn't as worried about the damage to his home as he was about the well-being of his neighbors who were near his home during the fire.
"Nobody answered their phones, so we figured they were out or about, so that was our biggest concern. Once we heard our friends' voice we knew they were out. This is no big deal, this can be fixed. That's what insurance is for," said Boucher.
The fire, which burned in a residential area just a few blocks away from the off-ramp of the Coronado Bridge caused some traffic congestion.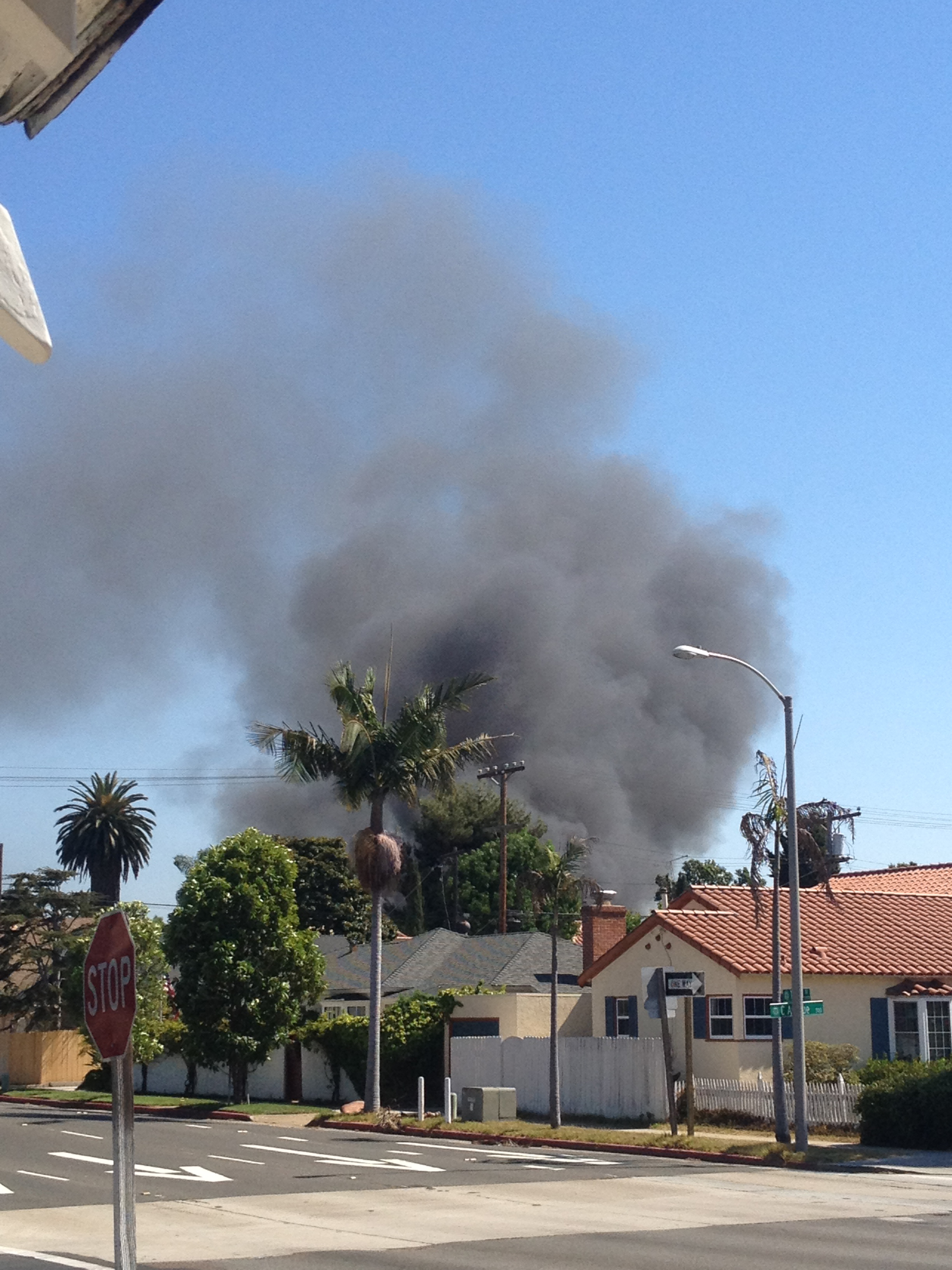 Officials closed the westbound portion of the bridge around 3 p.m. to accommodate fire crews trying to get into Coronado to battle the flames.
Drivers who were already on the bridge when the fire broke out sat in traffic at a standstill for nearly two hours. Many could see the smoke stemming from the fires as they sat in their cars.
By 4:15 p.m., the bridge had re-opened and traffic began to flow smoothly again.
The cause of the fire is under investigation. Information about the estimated losses and damages caused by the fire have not yet been released.

Published at 2:36 PM PDT on Sep 15, 2012 | Updated at 10:59 AM PDT on Sep 16, 2012