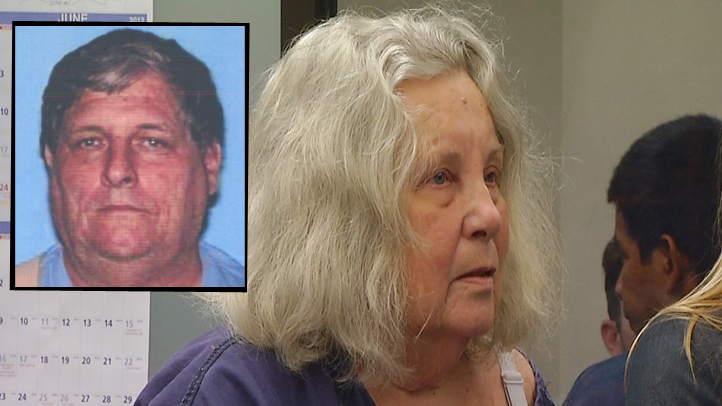 The 81-year-old woman accused of shooting her 57-year-old roommate in Bay Park Thursday pleaded not guilty to a first degree murder charge.

Police said Barbara Brand allegedly shot Paul Slysh several times inside their Bay Park home in the 1500 block of Morena Boulevard.
In court on Tuesday, Brand needed a walking frame to stand before the judge. Brand's defense attorney Monique Carter said Brand had difficulty getting into the bunk beds at Las Colinas detention center where she was booked, but her accommodations were changed.
Carter said Brand denies all the allegations made against her.
The judge set Brand's bail at $1 million. With a gun allegation enhancement, she now faces 35 years to life in prison.

After Thursday's shooting, Brand reportedly called authorities to report what she had done.
Slysh was initially expected to survive his injuries, but on Sunday police said his condition had quickly deteriorated over the past few days. Slysh died at a hospital Saturday around 8:25 p.m.

According to investigators, Brand allegedly shot Slysh after he made insulting comments about her granddaughter. Police said Brand got upset, took out a gun that belonged to her deceased husband, and shot Slysh.

On Thursday, Brand's neighbors told NBC 7 San Diego that Brand and Slysh appeared to have a strained relationship and would often argue about money.

Neighbor Michael Gruszecky said it was only a matter of time before things escalated between the roommates.
Follow NBC7 for the latest news, weather, and events: iPad App | iPhone App | Android App | Facebook | Twitter | Google+ | Instagram | RSS | Text Alerts | Email Alerts