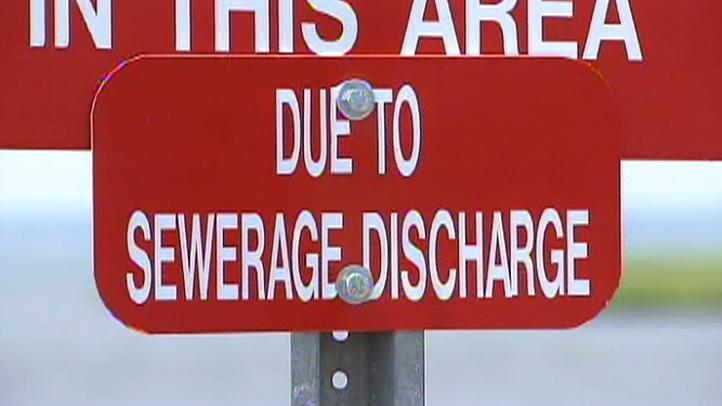 Camp Pendleton officials reported that an estimated 18,000 gallons of sewage spilled from a sewer main that feeds the base's treatment plant early Sunday morning.
The spill began at about 4:40 a.m. from a sewer main that feeds a treatment plant near Vandegrift Blvd and Stuart Mesa Rd., according to Brian Shin, a Camp Pendleton official.
Shin attributed the cause of the spill to a car accident.
"A suspected drunk driver crashed into a component of the sewer system called the air-vac and because it's pressurized, the line just began releasing sewage," Shin said.
Crews were able to stop the spillage just after 9 a.m. and as of 11 a.m. they recovered 8,000 gallons of sewage and estimated that 10,000 gallons had been discharged into the Santa Margarita River, according to Shin.
The spill prompted officials to post signs warning of contamination both north and south of the Santa Margarita River outlet and at Camp Del Mar Beach.
Officials said the water contact closure will remain until samples of the water confirm whether it's safe for recreational use.