100 % Precincts Reporting
Jerry Brown (D)
53%
4,552,290
Meg Whitman (R)
42%
3,571,675
Chelene Nightingale (A)
2%
138,573
Dale Ogden (L)
1%
127,898
Laura Wells (G)
1%
105,097
Carlos Alvarez (P)
1%
74,235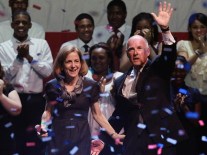 Getty Images
"I take as my challenge, forging a common purpose," Brown tells supporters.
Brown won't feed the press at his election-night party.


To view this video you must to have Flash Player 9.0 or later installed. Click to download the most recent version of Flash.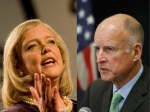 Candidates for governor and Senate make plans for the final day before the election.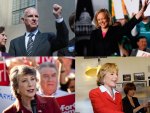 Candidates make their final campaign stops before Election Day.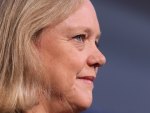 According to Meg, we should all be booing Jerry. He's the one using words like whore.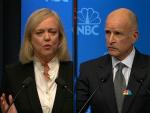 By failing to offer realistic plans, Brown and Whitman are making a choice for California: more...