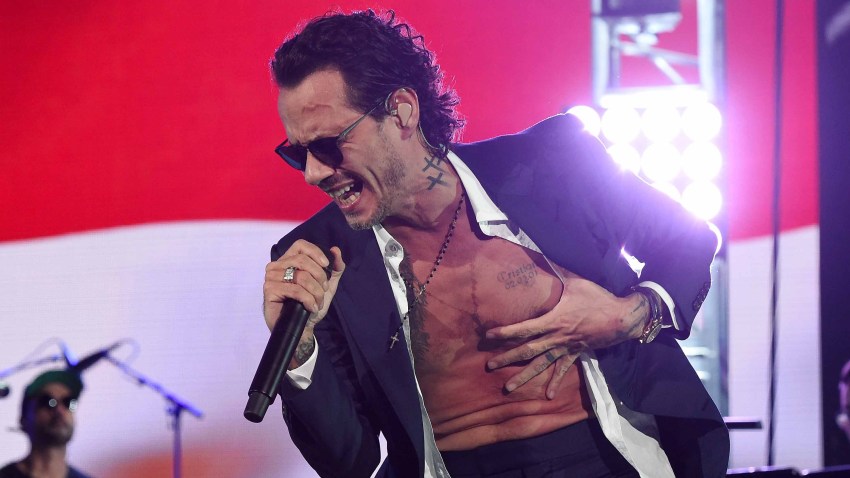 I just finished reading a book about the first woman A&R professional, Dorothy Carvello, and how she tried to convince her label to sign Marc Anthony. They passed. He went on to sell millions. One in a long line of I-told-you-sos in a memoir that will kind of make you hate the music business. The plus side of that is that you definitely appreciate the grit and fight of musicians while still seeing how ugly the industry can be. So tonight, yes, Kiss is playing Viejas Arena but you could support smaller artists instead -- acts like TV Girl at the Irenic or Alex Cameron and Roy Malloy at the Casbah (read the SoundDiego interview with Cameron here). Dreamers Delight play Soda Bar and Joan Osborne performs a sold-out night of Dylan tunes at Belly Up. And if you must support a larger artist, I'd go with Marc Anthony at Pechanga Arena a thousand times over Kiss at SDSU, but go with your gut and where your music fandom lies.
Thursday, Feb. 7:
TV Girl, George Clanton @ The Irenic
Alex Cameron & Roy Molloy, Holiday Sidewinder @ Casbah
Marc Anthony @ Pechanga Arena
Kiss @ Viejas Arena, SDSU
Joan Osborne @ Belly Up (SOLD OUT)
Some Kind of Kick, DJs Camilla Robina & Heather Hardcore @ Bar Pink
Dreamers Delight, Guggenz @ Soda Bar
Elnuh (TX), Battery Point, Racketgirl Live @ Space
Hype Beatz 2019 @ Blonde
Shen Yun @ California Center for the Arts, Escondido
Winter & Triptides @ Whistle Stop
The Purple Madness: Tribute to Prince @ House of Blues
The Starting 5 Tour with Fashawn, Ezri, 070 Phi, Stro, Cantrell, MassAppeal @ Voodoo Room, House of Blues
Taryn Donath @ Wildwood Crossing
Lady Dottie @ Humphreys Backstage Live
Jennie Cotterill & Stacey Dee (Bad Cop/Bad Cop), Jen Razavi & Poli Van Dam (the Bombpops), Gillian, Beebs & Her Money Maker, Jen Carlson (Bad Cop/Bad Cop, Angry Amputees) @ Tower Bar
Michael L Walters as Dame Edna in "Mouth of the Border" @ Martini's Above Fourth
Jimmy Ruelas @ Seven Grand
DJ Milky Wayne @ Rosie O'Grady's
Kick-Stomp Ensemble @ De Oro Mine Co
Open Jam Session @ Winston's (6-9 p.m.)
Eldorado Slim & the Commodore Hotel Orchestra @ Winston's
Original Stylin (hip-hop) @ Til-Two Club
No Limits with DJ Myson King @ The Office
Bill Caballero Latin Jam @ Border X Brewing
Beverage, Mint Hole, the Rinds, Half Eaten @ Kava Lounge
Passafire, Psydecar, the Originators @ Music Box
Open Jam with Jeff Ousley @ Navajo Live
Tommy Price & the Stilettos @ Tio Leo's
Electric Mud @ 710 Beach Club
DJ Yodah @ Henry's Pub
Rosemary Bystrak is the publicist for the Casbah and writes about the San Diego music scene, events and general musings about life in San Diego on San Diego: Dialed In. Follow her updates on Twitter or contact her directly.