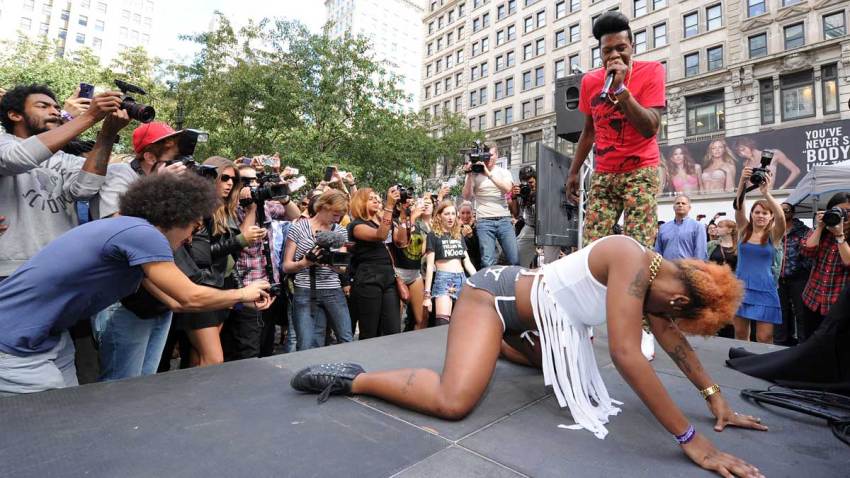 The Pride Music Festival is back!
San Diego Pride -- the 501(c)(3) nonprofit behind the festival -- has put together a lineup to be proud of this year for our county's biggest celebration of diversity and equality. Come July 18-19, artists including Emma Hewitt, Late Night Alumni, Mary Lambert, Ruby Rose, Pierce Fulton, Taryn Manning, Big Freedia, Rocio Banquells and dozens more will take over Balboa Park across five live-music stages.
Reflecting San Diego Pride's mission to support equality for all people everywhere, the theme for 2015 is "Liberty and Justice for All" -- which comes with an incredible musical lineup, as well as a featured open-air art gallery, food trucks, craft beers and spirits and more than 200 exhibitor booths offering a ton of cool freebies. Heck, even Carmen Electra is hosting the Day 1 festivities! We've been in years past, and it's no joke: Pride is easily one of the best parties around.
More than 40,000 people are expected to visit San Diego for the Pride Festival weekend -- some traveling from across the globe to help the cause. It supports several charitable organizations and has raised more than $2 million throughout the years. It's almost ridiculous to not get involved -- besides all the fun activities and great music, the festivities are inevitably for an important cause and, through the proceeds raised, does a lot of good for a lot of different people.
"It's a memorable experience to unite with thousands of people, taking pride in who you are and celebrating each other," San Diego Pride executive director Stephen Whitburn said in a recent press release. "Pride Music Festival is for everyone."
Weekend passes are $20 in advance. Weekend VIP passes are $120 and include VIP entrance, VIP section, VIP restrooms, catered food and four hosted drinks each day. In other words, it's a complete and total steal of a deal.
We'll see you there!
For more information, tickets and a complete lineup, visit PrideMusicFestival.org.