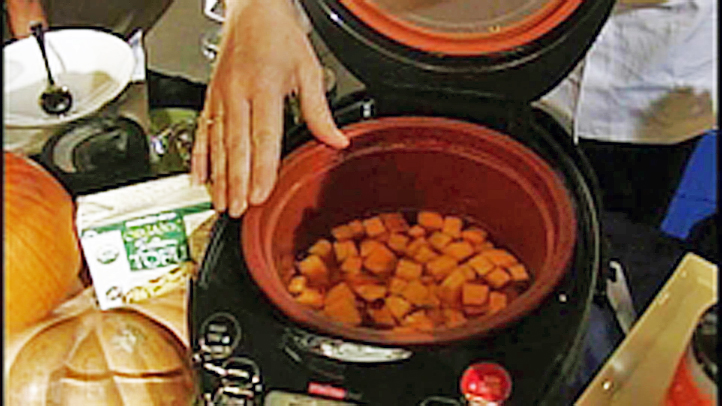 On October 8-9, 2011, the country's most superior gourmet brand and innovation show--The Gourmet Experience--will be presented at the Del Mar Fairgrounds. The Gourmet Experience is an exquisite cooking and entertaining showcase perfect for at-home chefs and people with a keen palate.
This event has all of the culinary bases covered. Upon admittance, attendees get to experience top notch culinary solutions, appliances and the gourmet lifestyle. They will be able to test out unique kitchen appliances, bake ware and high-end cutlery. Samples of gourmet snacks, desserts, sauces, cheeses and exotic spices are also available for exploration.
"This year's Gourmet Experience gives gourmet enthusiasts access to even more of today's leading gourmet products and innovations," Michelle Metter, co-producer of The Gourmet Experience said.
Entering into its second year, The Gourmet Experience is offering 12 completely new specialty pavilions, including the Sweet Discoveries Pavilion, Specialty Oils & Vinegar, Cheeses of the World, Spice Alley, Kitchen Design & Remodel and Grilling & Outdoor Entertaining.
The Gourmet Experience will also feature the Gourmet In Action Stage, where celebrity chefs like Chef Denise Roa of Rancho La Puerta will lead discussion panels on hot food topics. Cooking demonstrations with today's latest appliances will also take place. Another highlight of The Gourmet Experience is the beer and wine pavilion, "That's the Spirit," where attendees can taste and sample delicious wines, craft beers and spirits.

Thanks to Fast Forward Events, an award-winning event management and marketing provider, The Gourmet Experience has been upgraded this year. They are responsible for producing superb wine and food expos, as well as exclusive networking events that give media exposure to top-notch brands. Fast Forward Event Productions also produces the San Diego Bay Wine & Food Festival, Southern California's largest wine and culinary event.

The two-day event lasts from 11:00 a.m. - 5:00 p.m. each day. Single day tickets are available on either day for $25 in advance, or $30 at the door. Two-day tickets are also available for purchase for $40 in advance, or $45 at the door. Children under the age of 12 can attend the event for free.

Last year, 5,000 food connoisseurs from all over the country were in attendance; do not miss this year. For more information or to purchase tickets to The Gourmet Experience, visit www.thegourmetexpo.com.