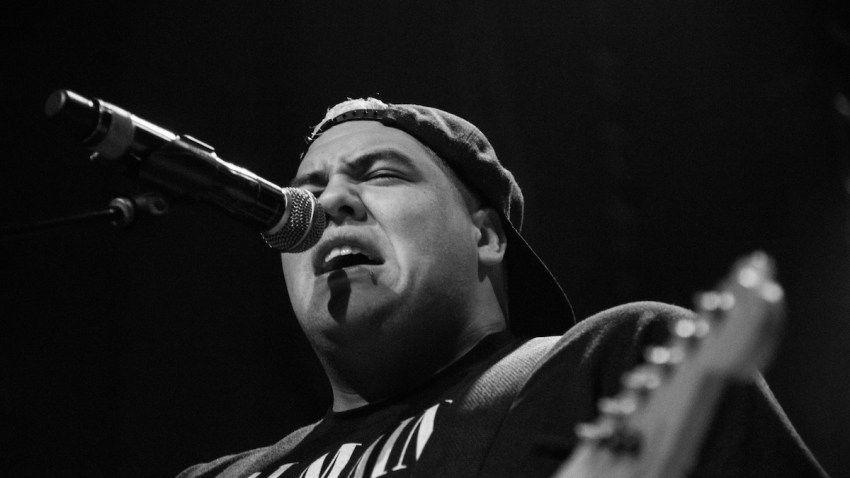 I don't got no crystal ball, but I'm fairly certain that San Diego's going to love Sublime With Rome's shows on Dec. 29 and Dec. 30 at House of Blues.
And the band's definitely not going about it the wrong way, considering proceeds from ticket sales are going to Caterina's Club and Musicians United in Support of Immigrant Children Held Under Unlawful Government (Music Hugs).
Both organizations do their best to help the disadvantaged, so even if reggae rock isn't your thing, helping the underprivileged out should be.
Oh, and the back-to-back holiday shows are sponsored by both Alt 949 and also 91x. Wait, what?! San Diego's biggest rock radio competitors are joining forces to bring two Sublime With Rome benefit shows to San Diego? Apparently -- and that might just be an indication of how much America's Finest City loves its reggae rock.
Sublime With Rome's third album was produced by Green Day, Paramore and Linkin Park producer Rob Cavallo, and it's set for a spring 2019 release, so who knows, maybe they'll mix it up a little bit with the genre (ya know, like old Sublime did).
Then again, their last effort reached No. 2 on Billboard's Current Alternative Album and No. 3 on Billboard's Rock Album charts. They're obviously doing something right.
Sublime With Rome headline House of Blues San Diego on Dec. 29 and Dec. 30. You can purchase tickets here and here.
Rutger Ansley Rosenborg has been an Associate Editor at NBC SoundDiego since 2016. Find out more here, or contact him here.