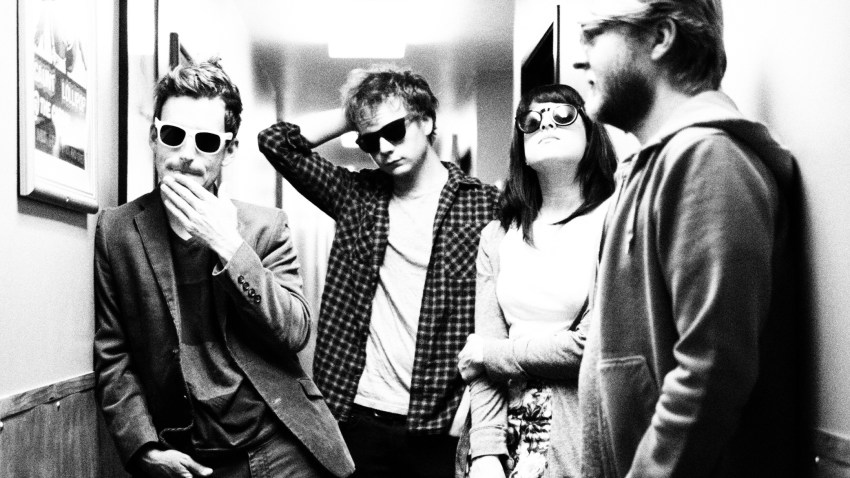 May is here, and, boy, are we ready to party! It's been a while since our last free SoundDiego LIVE shindig, and this month we're heading to the newly remodeled space known as the Hideout. We've got Garage to Glory winners Badabing, as well as support act Hit Dog Hollar and the reunited sensation the New Kinetics headlining -- you gotta be on the guest list for the free goodies, but the event is open to the public. You can be sure that this one is going to be superb. Afterward, walk down to Soda Bar and catch Bleeding Rainbow, or just stick around and grow to love one of our new favorite spots in San Diego.
Thursday, May 1:
Pantha du Prince, Queens aka Scott Mou, Mystery Cave @ Casbah
Bleeding Rainbow, Northern Tigers, the Kabbs @ Soda Bar
The Heart Beat Trail, Absolutely Maybe @ Sycamore Den
Arms Away vs. Stewardesses @ Bar Pink
Noa (Achinoam Nini), Gil Dor, Adam Ben Ezra @ Belly Up
Claude VonStroke @ Bang Bang
Rebecca & Fiona, Nause @ Bassmnt
Bermuda, Ænimus, Aechoes, A Truth Betrayed, Exit @ SOMA
Radioactivity (Ex- Marked Men), Suspicious Beat, Dead on the Wire @ Tower Bar
George Clinton & Parliament Funkadelic @ House of Blues
Boondock Brothers, Ranger, Diamond Lakes @ Tin Can
Travis Luce, Tacky Little Hatshop, Ashley Pond @ Lestat's
Rockin Aces @ Tio Leo's
Will Thrillz, Big Bad Wolff, Pro-K, Ryva, Dirty Prado, Zallo, Casa Nuova @ U-31
J. Lee and Friends @ Dizzy's
Tripp Sprague @ Croce's Park West
Johnson Project @ Humphrey's Backstage Live
Alley Cat Street (music of Jerry Garcia) @ Winston's
IDGAF with dBerrie @ Fluxx
Moonlight Serenade Orchestra @ Crystal Ballroom
Metal Night @ The Shakedown
J. Lately, Azure, Beejus @ Kava Lounge
Live Band Karaoke @ 710 Beach Club
Rosemary Bystrak is the publicist for the Casbah and The North Park Theatre, and writes about the San Diego music scene, events and general musings about life in San Diego on San Diego: Dialed In. Follow her updates on Twitter or contact her directly.