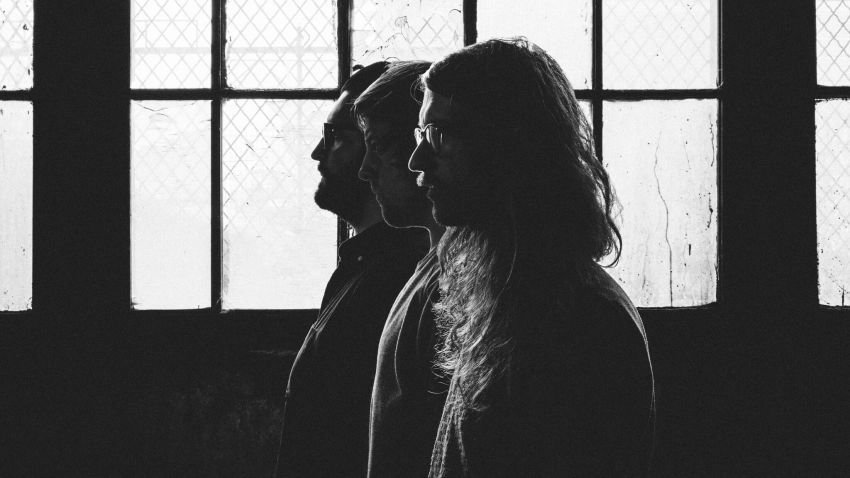 When this week started, I told you it was going to be a doozy, and tonight is evidence of that. I'm all in on Maps & Atlases who are playing at the Casbah. I used to really love the math-rock of the Chicago band's earliest material, and they were always super cool and gracious to their fans. It's been some time since they've been around town, so I'm particularly excited about this show. Meanwhile, House of Blues is welcoming Minus the Bear, celebrating the 10-year anniversary of "Planet of Ice," the band's third and perhaps most accessible record. Around town, locals B-Side Players get down at the Belly Up, singer-songwriter Griffin House returns to Soda Bar, and "Mmm-bop" brothers Hanson are all grown up at the County Fair.

Friday, June 8:
Minus the Bear, the New Trust @ House of Blues
Maps & Atlases, Prism Tats @ Casbah
B-Side Players, Afrolicious, New Leaf @ Belly Up
Griffin House @ Soda Bar
Hanson @ Grandstand Stage, San Diego County Fair
My Name Is Chapel @ Coors Light Rock On Stage, San Diego County Fair
Yanni @ San Diego Civic Theatre
Dethsurf, Sea Base @ Bar Pink (8 p.m.)
DJ Wenzo, DJ Vaughn @ Bar Pink (10 p.m.)
Seiho, Tygapaw, Baojiaxiang, Ingemar & Snapghost, SPC @ Space
Victoriana, Second Still @ Whistle Stop
New Spell, Ethics, the Slashes, Anzio, Danielle Alexa @ Private Address (Tickets)
Cozz @ SOMA
Polux, Marujah, Sisster @ The Merrow
Ruines Ov Abaddon, Sentinel, Orphic Eye, Squirrelly Arts @ Bancroft Bar
War for Candy, Phantom Twins, On a Phone @ Black Cat Bar
T-Chronic, Steve Widdy @ Lestat's
Uli Jon Roth, Taz Taylor Band @ Brick By Brick
Odd Robot, Wicked Bears, Fishing for Chips @ Tower Bar
Fast Heart Mart @ McGregor's Ale House
Red Not Chili Peppers, Bad Vibes, DJ Ofier @ Winston's
DJ Famous Dave @ Moonshine Beach
Nosis @ De Oro Mine Co
Brown Kid @ City Pub
Sabrina Is Not in This Chat, BluNites, Fake Tides, Bad Kids @ Queen Bees
Joe Wood @ Pour House (5 p.m.)
Sunmonks, Duuns @ Pour House
Fooz Fighters, Sonic Moonshine @ 710 Beach Club
Janice & Nathan @ Martini's Above Fourth
After Hours with DJs Adam Salter & Ramsey @ The Office
DJ Freeman @ U-31
The Siers Brothers @ Tio Leo's
Viva Santana @ Humphreys Backstage Live (9 p.m.)
Fabulous Ultratones @ Humphreys Backstage Live (5 p.m.)
The New Normal @ Navajo Live
Eli & Fur @ Bang Bang
Johnny 420, Pedro Barreto @ Spin
Lost Kings @ Omnia
DJ Dynamiq @ FLUXX
She Wants Revenge; Love, Ecstasy and Terror @ Music Box
Noah Pred, Bluetech, Charley Ten @ Kava Lounge
Dance Punk: Indie, Blog, Haus Night @ Blonde
Two youth jazz ensembles @ Dizzy's
Club Musae @ Boar Cross'n
Rosemary Bystrak is the publicist for the Casbah and writes about the San Diego music scene, events and general musings about life in San Diego on San Diego: Dialed In. Follow her updates on Twitter or contact her directly.