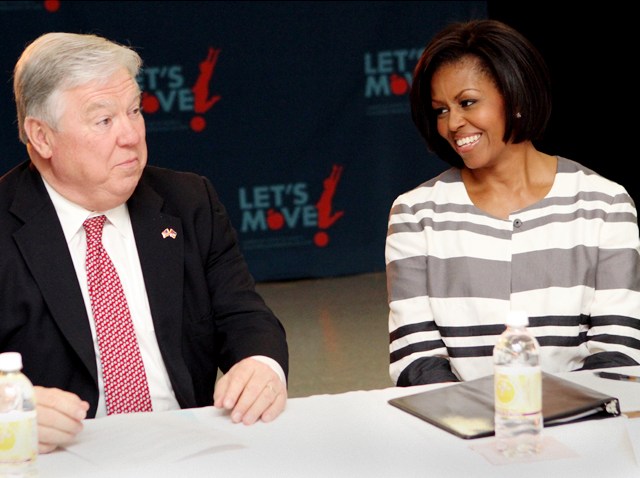 San Diego has some people who are very dedicated to making it an amazing music city. There are incredibly devoted fans, writers, bloggers and others who make it their mission to make our city relevant. One person who does that above and beyond the call of duty, who interned and played in bands and straight up hustled to get to where he is today is the impressive and progressive talent buyer at Soda Bar, Cory Stier. While the Casbah and LiveNation and others act as gatekeepers for bigger bands, Stier has to take the real chances on virtually unknown bands who may or may not be the next big thing, and he's spread his wings, booking shows at not only Soda Bar, but at the Che Cafe, Lamppost, Music Box, the Irenic, House of Blues, Til-Two Club and elsewhere. All of that said, Cory is awesome. On Thursday, he celebrates his 30th birthday at Soda Bar. If you love the amazing shows that come through his booking, show your gratitude and rock out to locals the Soaks, Spooky Cigarette and Teach Me!.
Thursday, Feb. 4:
Cory's 30th Birthday: the Soaks, Spooky Cigarette, Teach Me! @ Soda Bar (7 p.m.)
Upright & Grand Piano Festival, featuring a talk with Ben Folds and performance by Gilbert Castellanos @ Quartyard (6 p.m., free, RSVP)
Hills Like Elephants, Bit Maps, Dani Bell and the Tarantist @ Casbah
Jake Loban, Morgan Leigh, Alex Woodard, Rod Melancon @ Belly Up
Listen Local Radio Access Fest, featuring Almost July, Nathan Rivera and Jesse Andra Smith, Frankie T & the Triple B, Star Party, Caresa, Mike Wojniak, Saba, MRKTS, Mayfield, Rhythm and the Method @ Music Box
Them Weary Bones, Feathers & Lead @ Sycamore Den
Ceremony Night @ Bar Pink
Enforcer, Warbringer, Cauldron, Exmortus, Dizaster INc @ Brick By Brick
Family Mansion, Chris Carpenter @ Lestat's
Jack & Jack, Daya @ House of Blues
Lisa Moore @ Bread & Salt
Surly Bonds, Setback City, Astral Touch @ The Merrow
DarkWaveGarden @ The Bancroft
Marcus Shaw & B.I.G. @ Humphrey's Backstage Live
Artpower presents What Happened, Miss Simone? @ The Loft,
Open Jam Session @ Winston's (6-9 p.m.)
Paula Boggs Band, the Glenn Thomas Band @ Winston's
Mark Farina @ Bang Bang
AJ Froman, Future Age, Lucky Keith @ The Pour House (Oceanside)
Sue Palmer @ Tio Leo's
Odd Ball @ Boar Cross'n
Live Band Karaoke @ 710 Beach Club
Rosemary Bystrak is the publicist for the Casbah, the content manager for DoSD, and writes about the San Diego music scene, events and general musings about life in San Diego on San Diego: Dialed In. Follow her updates on Twitter or contact her directly.