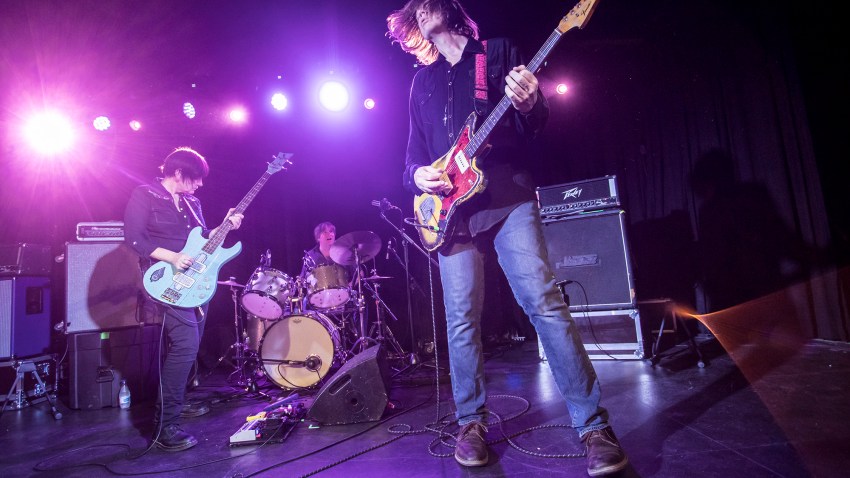 It wasn't too long ago that Kim Gordon played the Casbah, and now her former Sonic Youth counterpart (and ex), Thurston Moore, comes to the stage with his aptly named Thurston Moore Group. I'm sure we can all mind our own beeswax on the messy tales of their dissolution and acknowledge the role they both play in music's past, present, and future. Meanwhile, Trombone Shorty calls New Breed Brass Band "the future of New Orleans music," and tonight they appear at UCSD's Price Center. If you're into jam bands, check Spafford at Belly Up, or get your indie fix with I the Victor at Soda Bar. For musicians looking for new opportunities, tonight is a rock lotto drawing at Bar Pink with last month's creations performing onstage.

Wednesday, Feb. 28:
Thurston Moore Group, Rogue Squares (Carlos Giffoni & Elaine Carey) @ Casbah
New Breed Brass Band @ Price Center East Ballroom, UC San Diego
Spafford, the Higgs @ Belly Up
I the Victor, OrchidxMantis, Salt Petal @ Soda Bar
Ben Allen, Heidi & the Almightys, Evan Diamond @ The Merrow
Make Yourself at Home ('90s modern emo, pop-punk, hardcore) @ Space
Pinkeye with the Heroine @ Aztec Brewery (Vista)
Rock Lotto Bands and Lottery with DJ GirlGroup @ Bar Pink
Gilbert Castellanos Young Lions Series & Jazz Jam @ Panama 66
Dance Klassique with Joe Pea, Ryan Bauer, Gomez @ Blonde
Club Kingston presents: Mighty Mystic, DJ Carlos Culture @ Winston's
GLYPH: Swisha (JBW/NYC), Mya Gomez (NON/MX), Echavox, S280F, Kass Rose Gold @ Kava Lounge
Casey and Romy @ Navajo Live
Dream with Gabe Vega @ Sycamore Den
Open Mic with Jefferson Jay @ Winston's (6-9 p.m.)
It's Never 2L8 @ Humphreys Backstage Live
Open Mic/Open Jam @ 710 Beach Club
CANCELED: Burger-a-Go-Go Tour #2 ft. Dengue Fever, Winter, Summer Twins, Patsy's Rats @ Music Box
Baile do Victinho @ Spin
Open Mic Night @ Pour House

Rosemary Bystrak is the publicist for the Casbah and writes about the San Diego music scene, events and general musings about life in San Diego on San Diego: Dialed In. Follow her updates on Twitter or contact her directly.