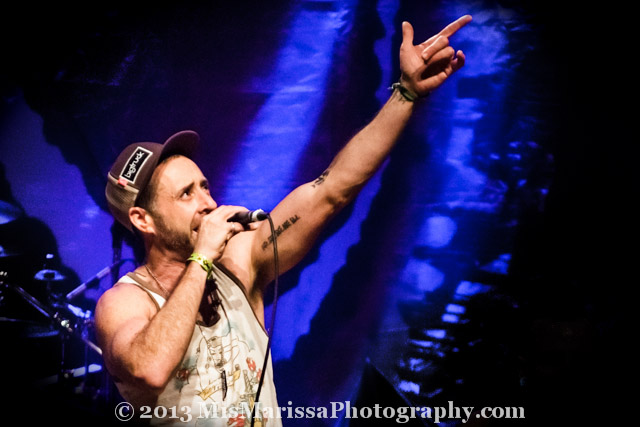 The weekend is finally here and SoundDiego is so proud to host our first SoundDiego LIVE: Platinum Edition show on a Friday! We've lined up some incredible acts -- Vokab Kompany and Dr. Seahorse -- to kick off a stellar night and weekend of music and fun. Don't mind the impending storm -- all it takes is a jacket and sensible footwear, really -- to enjoy this night. We couldn't be more thrilled to be at 207 at the always awesome Hard Rock Hotel to really go bigger than ever. After you've celebrated with us, you can still get out on the town to celebrate CityBeat's Local Music issue at the Griffin, catch the Creepy Creeps at Whistle Stop or any of the numerous shows that make this a great weekend kickoff.
Friday, Feb. 28:
SoundDiego LIVE: Platinum Edition, featuring Vokab Company, Dr Seahorse @ 207, Hard Rock Hotel
Creepy Creeps, Octagrape, DJ Claire @ Whistlestop Bar
CityBeat Local Music Issue Party, featuring the Heavy Guilt, Ed Ghost Tucker, Idyll Wild, We Are Sirens @ The Griffin
Deadphones (formerly Cuckoo Chaos), Inspired and the Sleep, Emerald Rats, DJ Santino Romeri @ Soda Bar
Metalachi, Geezer, Gloomsday @ Casbah
Grand opening, featuring Some Ember, Chill Pill @ The Hideout (Free! Formerly the Void/Eleven/Radio Room/Zombie Lounge)
Kenia Rubinos, Bonkers Dance Party @ Bar Pink
Abandon the Harbor, Everybody Knows, the Jackal Union, Lights in the Sky, the Calefaction, Face the Throne, Convent @ Epicentre
Rudy de Anda, Buddy Banter, Sound Lupus @ Tin Can
The Gates of Heck @ Canvas Gallery
Elvin Bishop, Paul Thorn (9 p.m.) @ Belly Up
Random Radio @ Bahia Belle
Age of Collapse, Man vs. Man, Bridge Jumper @ Tower Bar
Lyrical Groove @ 98 Bottles
Stranger, Coral Thief @ Winston's
Atomic Groove (5:30 p.m.) @ Belly Up
Blackstone Rangers, Soft Lions, Globelamp, Idyll Wild @ Che Cafe
Danny & the Tramp @ Gallagher's
Mike Pinto, Jet West, Reeform @ House of Blues
Heart of Rome @ House Of Blues
DJ Mancat @ Float, Hard Rock Hotel
PopRx, Fabulous Ultratones @ Humphrey's Backstage Live
King's X, RDG, Blitz Brothers, Judge Jackson @ Ramona MainStage
Maggie McClure, Jeff Leblanc @ Lestat's
Tony! Toni! Tone! @ Sycuan
St Petersburg Philharmonic Orchestra @ Balboa Theatre
Isleside @ Mother's Saloon
A Conscious Few, Eddie Blunt, High Tide, Mr Good Day @ 710 Beach Club
Joe Garison & Night People, Amadou Fall @ The Loft
Toni Tee & the Liquid Wisdom, One Foot in the Blues, Boxcar Chiefs, Smack Molly @ The Shakedown Bar
The Four Lads @ Tio Leo's Lounge
DJR-YOU @ U31
Rosemary Bystrak writes about the San Diego music scene, events and general musings about life in San Diego on San Diego: Dialed In. Follow her updates on Twitter or contact her directly.