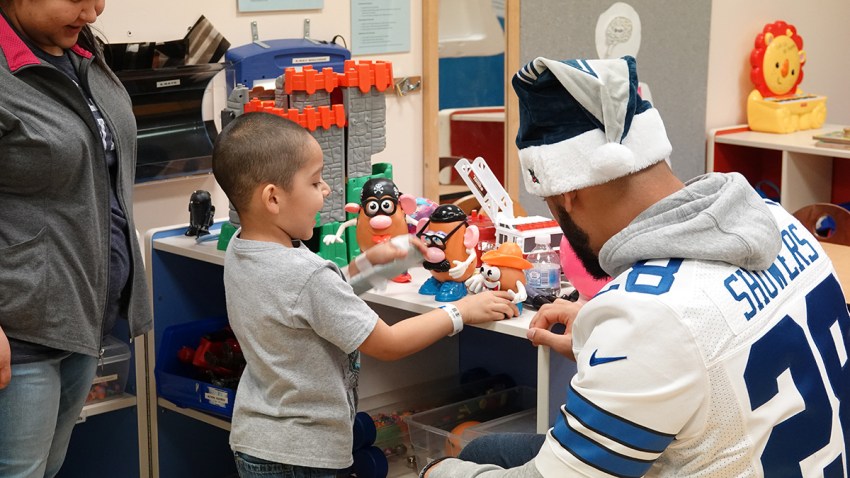 There are so many cool shows tonight, but be warned because it's also December Nights at Balboa Park, so expect traffic in and around the entire radius to be snarled. It's one of our city's most cherished events and there will be plenty of music and festivities to put you in the holiday mood. Once it wraps, head to Soda Bar to see an amazing local-music trifecta with the Heavy Guilt, Trouble in the Wind, and Soft Lions. If you're ready to rock, the Casbah welcomes back the Shelters (read their SoundDiego interview here), who sold the place out last time around, and they're joined by up and coming LA rockers the Tracks. Belly Up has a tribute night with Queen Nation and the Observatory will be glowing with XXYYXX. For an extra special event, California Center for the Arts, Escondido presents the strange bedfellows pairing of Bill Murray and Jan Vogler, who met on an airplane and ended up recording a record together.

Friday, Dec. 1:
December Nights @ Balboa Park
Bill Murray, Jan Vogler & Friends: New Worlds @ California Center for the Arts, Escondido
The Heavy Guilt, Trouble in the Wind, Soft Lions @ Soda Bar
The Shelters, the Tracks @ Casbah
Queen Nation, the Who Generation @ Belly Up
XXYYXX, Chrome Sparks @ The Observatory
Flobots, Bang Data @ Winston's
The Mandoshanks, Vietnam Hardcore, Los Homeless @ Ken Club
Dance From Above (Blog Haus/Indie Throwback) @ Blonde
Hide and Go Freak, JR Jarris @ SPACE
Pale Waves, the Candescents @ Voodoo Room, House of Blues
Hard To Hit (CD Release), Nights Like Thieves, Bad Kids, Headstone, Misadventure @ SOMA
First Friday with DJ Artistic @ Bar Pink
Feufollet @ The Loft, UCSD
Colour Vision, Oren, DJ Susan @ Music Box
Atomic Groove's Holiday @ Belly Up (Happy Hour 5 p.m.)
Courtney Preis, Dixie Maxwell, Emma Byrd @ Java Joe's
Dirty Pennies, Duping the Public, Hiroshima Mockingbirds @ Black Cat Bar
Fallujah, Eukaryst, Raise the Guns, Monarch @ Brick By Brick
Kelly McGarry Presents @ House of Blues
Kalamity Wayne & the City Slickers, Savannah King @ Lestat's
Cody Webb @ Moonshine Flats
Black Market III @ De Oro Mine Co
Quel Bordel!, DJ Ofier @ The Holding Company 1502
Breakthru Entertainment @ Voodoo Room, House of Blues
Hear of Leo @ Pour House (Oceanside)
Weltesser, Body Void, Deep Sea Thunder Beast, Nebula Drag @ The Merrow
T.O.S.O., Melvus @ The Bancroft
So*Cal Vibes, Strictly Skunk @ 710 Beach Club
Janice & Nathan @ Martini's Above Fourth
Nite Moves w/DJ Beatnick & guest DJ Shadowman @ The Office
New Crimes,, Se Vende, the Waste Aways, War Fever @ Til-Two Club
All-Vinyl Happy Hour w/Monsieur Turbeau @ The Office (6 p.m.)
Kid Wonder @ U-31
Graceland with Will Humbarger: A Fan's Tribute to the King @ Tio Leo's
Jesus Ojeda Y Sus Parientes, la fortaleza @ El Patron Night Club
Backwater Blues @ Humphreys Backstage Live (5 p.m.)
Funks Most Wanted @ Humphreys Backstage Live (9 p.m.)
Rattz @ Navajo Live (9 p.m.)
Madman (Ozzy Tribute) @ Navajo Live (11 p.m.)
12th Planet, Lumberjvck @ Bassmnt
Tensnake @ Bang Bang
Elephante @ Omnia
Deejay Al @ FLUXX
R A D vol. 03 @ Spin
Goodtimes @ Henry's Pub
Always in our Hearts! @ Kava Lounge
Club Musae @ Boar Cross'n
Rosemary Bystrak is the publicist for the Casbah and writes about the San Diego music scene, events and general musings about life in San Diego on San Diego: Dialed In. Follow her updates on Twitter or contact her directly.