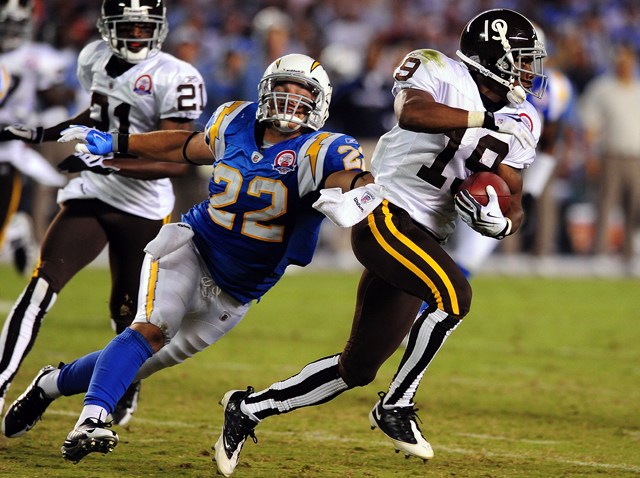 Was Denver just that good, is the coaching just that bad or are the players the problem?

No matter how many adjustments the Chargers made, there was no getting around just how strong a second-half the Denver Broncos had in their victory over the hometown Chargers, 34-23, on Monday Night Football.

Sure, Chargers fans love QB Philip Rivers and have a soft spot for Sproles and LT, but what did they do in the second half? Maybe the affection is misplaced.

"I've been talking about this the last couple of weeks, the thesis, sort of, that I've been developing this year: that it's the players," said Craig Elsten of 619Sports.Net. "It's the actual talent level of the Chargers, that is the issue here.... It's actually a team that's playing to its talent level, and its talent level isn't good enough to be a contender in the AFC or in the NFL."

A lot of fans, though, are warming up the hot seat for Chargers Head Coach Norv Turner.

"I know everyone wants to fire Norv Turner.... I know that's what the fans want," said Elsten's partner in crime at 619Sports, Chris Ello. "Let me tell you something, fans: The firing of Norv Turner's not going to change a damn thing right now. You've got the team that you've got. [Broncos Head Coach] Josh McDaniel did not outcoach Norv Turner."

Sorry, Ello, but some people don't care, they want Norv gone.

"Norv Turner needs to go and SD needs a real coach!" posted Kazz on NBCSanDiego.com

The obvious candidates to blame for Monday night's loss are the Broncos, who have only allowed 10 points in the second half all year.

"The Broncos are for real, and for the Chargers, the wild-card chase has begun," Elsten said.
Quarterback Philip Rivers said after the loss that he gets the sense the Broncos won't fall apart like they did last year, which helped San Diego win the division. He added that it doesn't look good right now for the Chargers, but that they can still bounce back.
Copyright AP - Associated Press