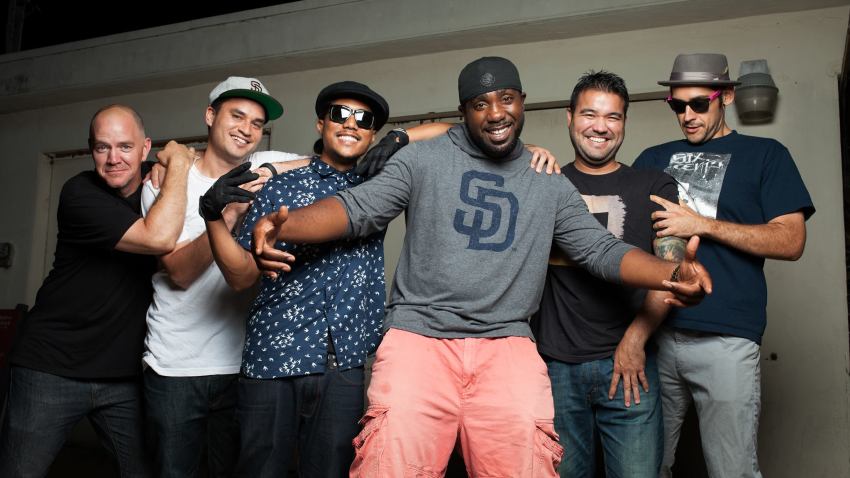 The San Diego Music Thing is in its eighth year and on Thursday, Nov. 12, the three-day music and media conference will showcase homegrown hip-hop talent at the Merrow in Hillcrest. Hosted by Opoetik, the show also features DJ E3, the Concrete Project, Generik & Aneken, Sound Collage Musik, and Leon St. Heron.
In 2014, Ocean Beach locals the Concrete Project released "The Rise of Bishop." Fronted by vocalists Caleb and Tory T, and backed by a live band, the group specialize in "everyman" anthems with a brand of seaside funk that's powered by hip-hop drums and high-energy rock chords.
Generik & Aneken are Left In Company. They rap, produce, beat box, perform and, according to their bandcamp bio, "are free thinking futurists who value creative integrity, quality and deep outer/inner exploration."
San Diego's Sound Collage Musik are a production team who aren't afraid of killing sacred cows. Here, they tackle Michael Jackson's "Thriller," reworking it into something new -- and here they mix bounce with hi-hats to a Weezer a cappella track.
Leon St. Heron teamed up with Soulection producer Abjo, in 2013 for "Trilly & Trully" -- an EP made from Abjo's "electronic soul" beats and Heron's stream of consciousness raps. It centers around his vision of "AFRICA.AMERIKKKA," his ideas on culture, and is rooted in Heron's personal "Black experience."
Opoetik, DJ E3, the Concrete Project, Generik & Aneken, Sound Collage Musik and Leon St. Heron perform Thursday, Nov. 12 at the Merrow as part of the San Diego Music Thing. The show is 21+, starts at 8 p.m., and is free.

J. Smith, aka 1019, is a San Diego native, rap fan and one half of the rap duo Parker & the Numberman. You can follow him on Instagram at 1019_the_numberman or on Twitter