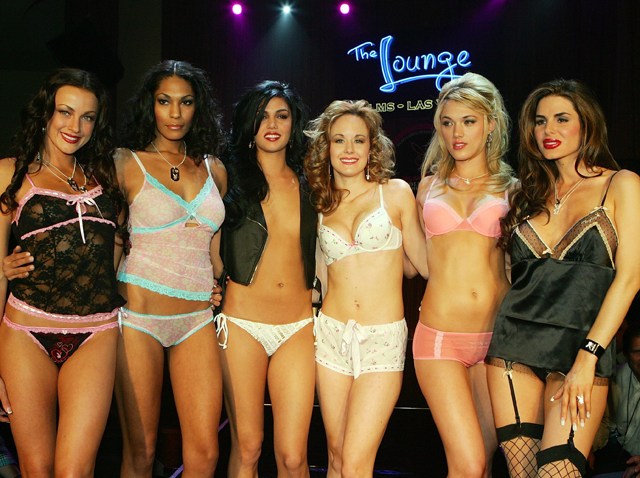 Are you some bunny the men's magazine's lingerie line would love?
Playboy Intimates lingerie is hosting a model search July 2 at the On Broadway Event Center (615 Broadway). If you think you're upbeat, beautiful and the quintessential girl next door, you may have a chance at winning $1,000 in prize money and a shot at becoming the face of a 2011 lingerie advertising campaign.
Celeb photographer Victor Sanabrais, who has shot such stars as Christina Aguilera and Nicole Richie, will be on hand photographing contestants, and the winning model will get her own up close and personal shoot with him after the event.
Aspiring models can submit photos online -- wearing nothing but Playboy Intimates lingerie and their smiles, of course. If you'd rather wow the judges in person, however, you can enter the competition at the event. One caveat: While being barely dressed could impress, nudity isn't allowed.
Ultimately, 20 models will compete on Thursday, with one lucky winner taking all.
The eye candy isn't the only draw at the event. DJ Rags will keep things moving, and everyone what attends will get be treated to iSkins and a 15 percent discount card for Playboy Intimates.
Modeling hopefuls have to be there by 6 p.m.;and the show kicks off three hours later, with drink specials from 8:30 until 9:30 p.m. For more info and ticket information, head over the event's website.
Stay connected to what's going on around town by signing up for our daily newsletter.