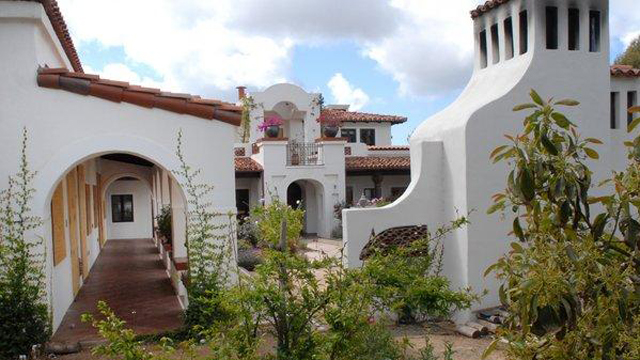 The former owner of a 16,000-square-foot mansion in Encinitas that neighbors called the "monster house" has been charged with stealing $1 million worth of fixtures, appliances and doors from the bank-foreclosed home, according to a published report.

The district attorney's office on Monday sent Suzy Brown, 45, a letter informing her she was charged with felony grand theft and felony vandalism, Deputy District Attorney Robert Eacret told the North County Times.

Brown was not arrested, Eacret said. She is scheduled to be arraigned on the charges Dec. 1 at the Vista courthouse. Bail could be ordered at that hearing, the prosecutor said.

On Tuesday, detective Steven Ashkar said Brown had returned most of the items removed from the house to the bank and kept in contact with detectives throughout their inquiry.

"I am aware that she had the ability to return certain items to the bank and to the house, and to the best of my understanding, she returned everything that was in her power to return," said Bob Grimes, an attorney who represented Brown during the investigation,

The home on Fortuna Ranch Road in Olivenhain was controversial from the beginning because many neighbors didn't want the massive structure built, the paper reported earlier this year. Brown's neighbors dubbed it the Monster House after the 15-bedroom villa began construction. The house fell into foreclosure in February and was vacant for about three weeks. In March, it was stripped of up to $1 million in imported fixtures, police said.

In April, Brown told the paper that she didn't know who stripped the structure but said she wasn't surprised by the turn of events.

Brown, who built the house in 2004, had planned to turn it into a "recovery house" for patients looking to escape the clutches of drugs and alcohol, but the city killed the plan after neighbors complained about the $13 million villa.
Copyright Archive Sources