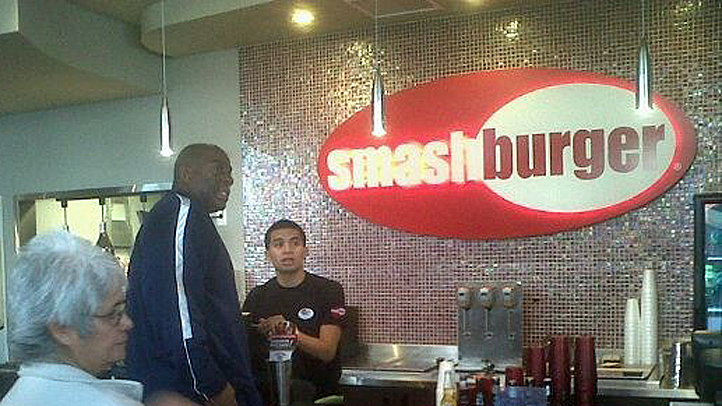 A former NBA star dined at a San Diego burger joint Wednesday afternoon.

Magic Johnson picked up a couple burgers to go at the downtown Smashburger, according to San Diego resident Aimee Cebulski.

"The kid behind the counter was like, 'huh?'" she told NBCSanDiego.

Johnson talked with people in line and posed for a few photos before leaving.

"Everyone was all abuzz, going, 'Is that really Magic Johnson here at SmashBurger?' -- so random!" said Cebulski.