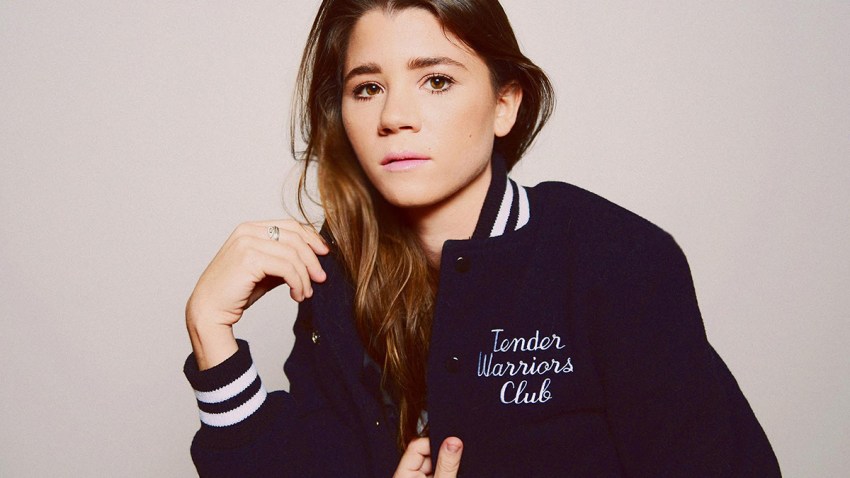 I can always find something to do on any given night of the week, I mean, that's why I'm here in the first place, right? But some weeks are better than others and I find myself having to sit out good stuff because I can't wait for other good stuff. Case in point, I skipped the very compelling Leggy show because I knew I was going to go out tonight for Lady Lamb. Formerly known as Lady Lamb & the Beekeeper, indie singer-songwriter Aly Spaltro has this incredible vocal range and her albums are all so good, including her latest, "Even in the Tremor," which has some soft moments, but also interesting melodic choices that any fan of St. Vincent would love. It's a tough call, because I love Bayonne, too, but you'd be wise to catch Lady Lamb at Soda Bar tonight. As mentioned, Bayonne (as covered in our feature this week) is at Casbah, Marcia Ball kicks of Gator By the Bay, and local rockers Rhinoceros III play Bar Pink.
Thursday, May 9:
Lady Lamb, Katie von Schleicher, Alex Schaaf @ Soda Bar
Bayonne, Palm Daze @ Casbah
Rhinoceros III, Roger!, Ex Chameleon, Evan Bethany @ Bar Pink (9:15 p.m.)
Gator By the Bay Concert with Marcia Ball, the Uptown Rhythm Makers, the Mad Hat Hucksters @ West End Tent, Spanish Landing
Darell & Brytiago @ SOMA
SD Surf Film Festival presents the Voices, Montalban Quintet, Chris Cote (solo) @ Belly Up
Dahlak Brathwaite @ Price Center East Ballroom, UCSD
Tiki Bingo with DETHSURF, Alvino & the Dwells, Adrian Demain @ Space
Blink Fest (Blink-182 tribute night) @ Blonde
Slushii @ House of Blues
Cub Sport, Minor Poet @ Voodoo Room, House of Blues
Shit Giver, Band Aparte @ Whistle Stop
San Diego City Soul Club presents Hub City Stompers, The Steadians, Kilowatt Hop Sound @ The Merrow
The Frets, Aviator Stash @ Moonshine Beach
DJ Chuck @ Humphrey's Backstage Live
Camp Cope, An Horse, Oceanator @ The Che Cafe
Rich & the Money @ Himmelberg's
Jeffrey Scott Parsons @ Martini's Above Fourth
Jimmy Ruelas @ Seven Grand
Open Jam Session @ Winston's (6-9 p.m.)
DJ Dougie Frosh @ Rosie O'Grady's
"The OB Takeover" Space Bus, C.Money and the Players Inc and DJ Green T @ Winston's
Dave Gleason @ Grand Ole BBQ & Asado
No Limits with DJ Qure @ The Office
Bill Caballero Latin Jam @ Border X Brewing
Gasolina with Kid Wonder and A-Boogie @ El Dorado
Chloe Lou & Davies @ Riviera Supper Club & Turquoise Room
Cinema Techno with Taylor Houseman, Big Hugs, Killmor @ Kava Lounge
Open Jam with Jeff Ousley @ Navajo Live
Mercedes Moore @ Tio Leo's
Nitro Express @ Renegade
Bringing Back Rock 'n' Roll @ 710 Beach Club
Sam Gellaitry @ Spin
White Lies, the Young Wild @ Music Box
Global BPM Presents @ Henry's Pub
Rosemary Bystrak is the publicist for the Casbah and writes about the San Diego music scene, events and general musings about life in San Diego on San Diego: Dialed In. Follow her updates on Twitter or contact her directly.