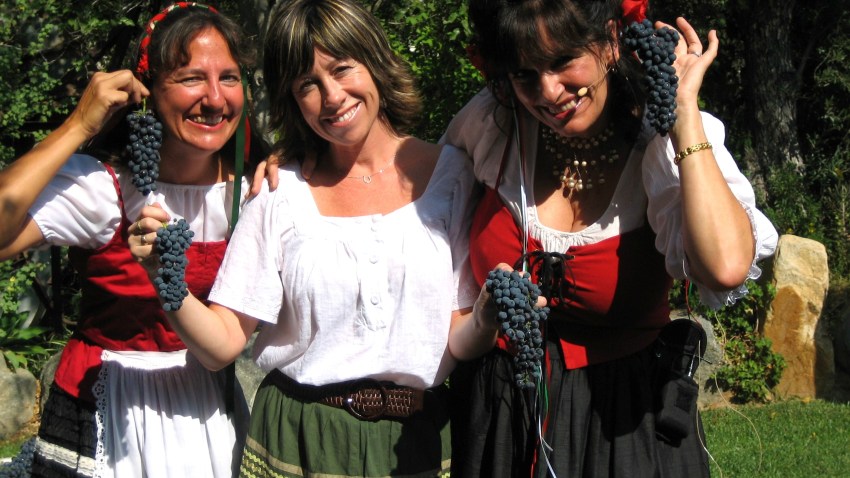 It's grape-stomping madness this weekend at the Bernardo Winery, where guests will not only squish their toes through freshly picked grapes but feast on Italian cuisine and custom wines.
Even if you don't get your feet wet, it's still a hoot watching others step into the big, wooden vats and "start stomping." The annual Grape Stomp at Bernardo Winery takes place on Sunday
Picture this -- big, round, aged oak vats filled with freshly picked grapes ripe for the crush! Then dig your toes in the tub while the Roman Holiday Italian band plays "Funiculi Funicula" or the Godfather theme or even "That's Amore."
When you're done stompin' grapes, feast on appetizers or an Italian dinner by Cafe Merlot and, of course, wine tasting according to Sam Pewitt of the Bernardo Winery.
"Whether it's a conga line through the olive trees or a lively tarantella during the grape crush, guests will feel like they've gone to Italy and back or stumbled onto a scene from 'Dolce Vita!' " adds Pewitt.
The Bernardo Winery is located in North County right off I-15 and is the oldest operating winery in Southern California, dating back to the 1860s.