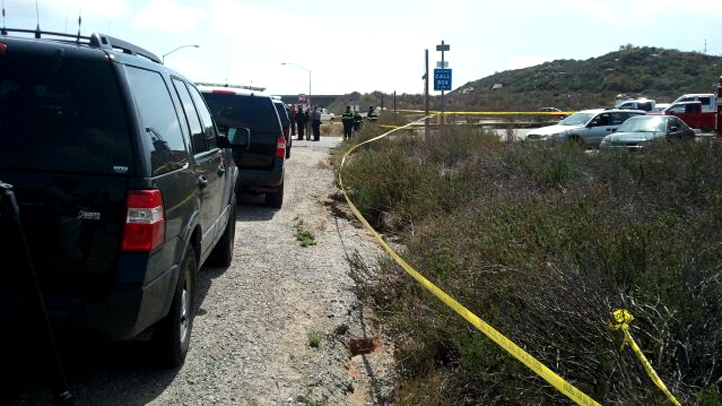 A sergeant shot and killed a possible murder suspect at a rest stop near Descanso on Wednesday, according to sheriff's deputies.
Craig Petersen, 52, was shot by a sergeant at 1 p.m. Wednesday at a rest area off Interstate 8 and State Route 79 near Descanso, deputies said.
The incident started when deputies responded to a report of a stabbing at a house in the 2100 block of Borrego Hills Road around 7 a.m. Wednesday.
"Once the deputies arrived on scene, they found a white male adult with trauma to his upper body," said Sgt. Roy Frank. "Paramedics and deputies rendered first aid."
The victim was pronounced dead on scene.
Witnesses at the scene were able to give deputies a description of the suspect.
Early Wednesday afternoon a sergeant spotted a pickup truck matching the description of the suspect's truck, deputies said.
"The sergeant was looking through the area and off a hunch he came to this location and located the blue F150," said Sgt. Frank.
It was parked in a parking lot at the rest area off Interstate 8 and State Route 79 near Descanso.
The sergeant approached the pickup truck and noticed a man sitting in the bed of the truck matching the suspect's description, deputies said.
"As he continues to walk up on the truck, the suspect grabbed a weapon that appeared to be a firearm," said Sgt. Frank. "The sergeant at that time discharged his firearm hitting the suspect."
Petersen and the 72-year-old stabbing victim have known each other for at least 10 years, according to deputies. But they won't say what their relationship was or what led up to the incident.