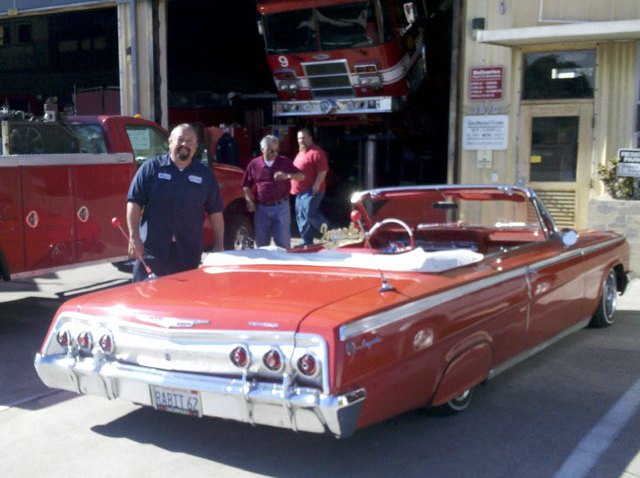 While cycling down Kearny Villa Road I about fell off my bike, did a real "double take" when I caught sight of this cool set of wheels parked in front of Fire Station #28. That's the big station located right across from Montgomery Field in Kearny Mesa.
I mean, check it out, this classic '62 Chevy Impala parked out front next to all the big, red fire engines; just sort of blends in doesn't it? And why not - it's fire-engine red.
The proud owner is Marcos Arellano. He fixes fire engines for a living, works for the City's Fire Engine Repair Facility. Talk about your "perfect fit."
Send us a picture of your "baby" to isee@nbcsandiego.com or via Twitter @nbcsandiego or add your comment to our Facebook page.