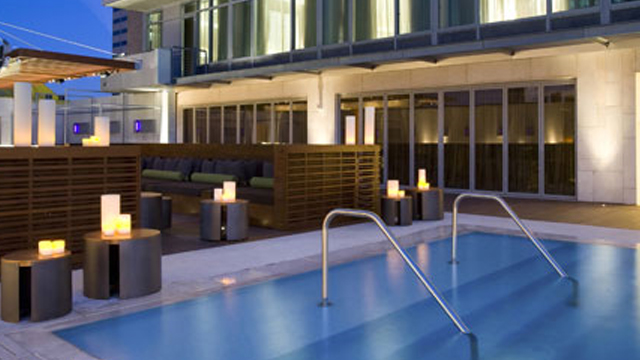 ROCK N' ROLL ALL NIGHT: Don't get your hopes up because Steel Panther, formerly Metal Skool, unfortunately, isn't back for good. The hilariously foul-mouthed 80's rock cover band are playing at the House of Blues this time, instead of their previous San Diego Wednesday night home at the Typhoon Saloon. Tickets are $20 to $22.50 and the show starts at 8 p.m.
THE HIGH DIVE: 923 Dive Lounge invites you to make their spot, your spot for Wednesday nights. For their "Don't Fake the Funk" party this week, they are providing guests with an open bar-but only if you RSVP-- from 9 p.m. to 11 p.m. Get on the guest list for $10 here.
FLAVOR OF THE WEEK: The Pearl Hotel's flick of the week? Tommy Boy, a 1995 classic about a "dimwitted" heir to an auto parts factory who must save the business to keep it out of the hands of a con-artist. If you haven't checked out the unique "dive-in" theatre that The Pearl offers every Wednesday with new weekly films, here's your chance.