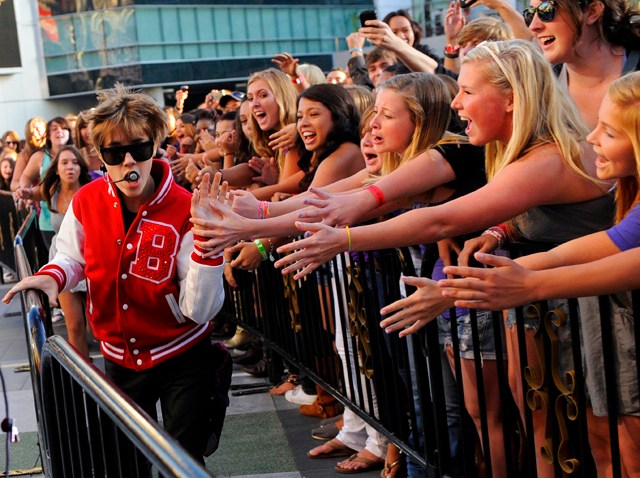 HALLOWEEN HAUNTS: It's almost here and we know you can't wait, Halloween fever has hit the city hard tonight and we've got over 50 events that you should definitely attend tonight. Check out our 35 Halloween haunts for some 21 and up fun, head over to our family friendly list of top 25 picks or read our Halloween page for all you need to know about what's happening around town.
BIEBER MANIA: Speaking of fevers, Justin Bieber is in town for one night only at the San Diego Sports Arena. Get your tickets online now so you can sing, or scream your way, through his concert at 7 p.m.
ZOMBIE WALK: While some people might start their night of partying others are going to have fun walking with the living dead. Make your way to the Fountain at Balboa Park and meet up with some zombies for the annual San Diego Zombie Walk, which starts at 6 p.m.
Get Events Sent Straight to You: Why bother looking for what's happening tonight? Let us do the work for you:
Text SDTONIGHT to 622339 and follow us on Twitter @nbcsdaroundtown.