Formed in 2009 by Poway High School alum Brian Karcig (formally of Louis XIV and Convoy), the Nervous Wreckords is undoubtedly one of the hardest-working bands in San Diego.
Before the release of their debut, last year's Nailbiter EP, the band -- only together for a week -- was tapped to open for the Killers in front of 20,000 people. Soon thereafter, the Nervous Wreckords played CMJ in New York and SXSW in Austin, Texas. Recently, with a new, independently released, debut full-length in tow, Karcig's project is receiving airplay on FM94/9 and recently played the radio station's Independence Jam to a sold-out crowd.
---
Check out all of Chris Cantore's Downloads of the Wednesday
---
Released on Aug. 31, 2010, Valuminium -- available in digital form on Amazon.com for just $5.99 -- serves up infectious beats and catchy /dirty guitar hooks, all complemented by Karcig's s lyrically clever and witty vocal stylings. The Nervous Wreckords, with a 50/50 male-female ratio in the lineup, also consists of San Diego-based musicians Cindy Cate, Lindsay Matheson and Steve Perry.
This week's Download of the Wednesday, "Everything Stops for Tea," features a guest appearance by former San Diego resident and singer/songwriter Anya Marina (seen below in the making of the forthcoming video):
Brian Karcig on today's download: "This song was written as a tribute to my great English friend and TNW studio partner, Anthony Saffery [of Cornershop fame]. I always admired that, no matter how bogged down we got in the studio/life, or how up against the clock we may have been, for 20 minutes, everyday..... everything, would Stop for tea!"

Download of the Wednesday: The Nervous Wreckords -- "Everything Stops for Tea, off Valuminium.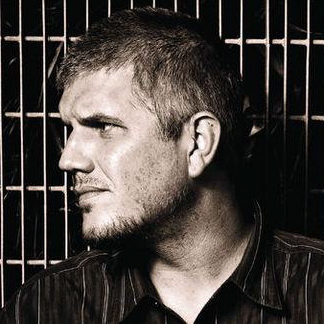 Chris Cantore, SoundDiego's anchor contributor and a longtime fixture on San Diego radio, is on the air weekdays from 3-7 p.m. on 102.1 KPRI. Follow Chris on Twitter @chriscantore or send him a story idea.