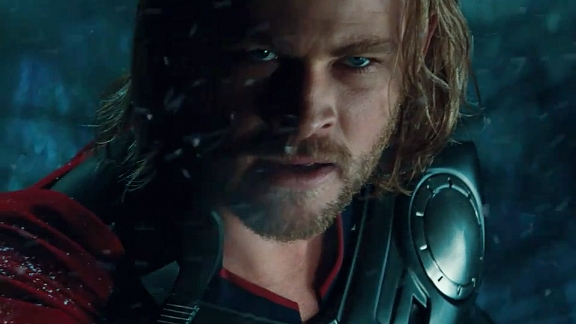 Here's the New "Thor" Trailer--With a Hearty Breakfast!
A strange man falls from the heavens and lands here on Earth--wouldn't you know it, it's the Norse God of Thunder, Thor! Starring Chris Hemsworth, Natalie Portman, Kat Dennings, Idris Elba, Anthony Hopkins and Rene Russo. Opens May 6.
We don't waste our time on anything not worth your time. We celebrate the best of what's coming on film and TV. We cheer when our expectations are met and criticize when we're let down.