Chargers Fun Fact: The Chargers Before LT
Who was the shining star before LT?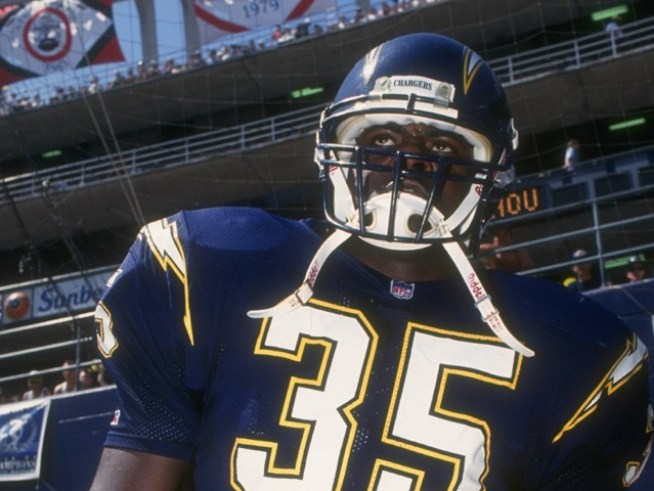 Getty Images
19 Sep 1993: Running back Marion Butts of the San Diego Chargers looks on during a game against the Houston Oilers at Jack Murphy Stadium in San Diego, California. The Chargers won the game, 18-17. Mandatory Credit: Stephen Dunn /Allsport
Before the was a LaDanian Tomlinson, there was Marion Butts. A seventh round draft pick from Florida State, Butts' had 4,297 rushing yards over five years for the San Diego Chargers.
Butts is only behind Paul Lowe (1960 - 1968) 4,972 yards and, of course, LaDanian Tomlinson (2001-2009) with 12,490 yards.

CHARGERS COVERAGE
Complete Coverage: San Diego Chargers
SPORTS NEWSLETTER
Stay connected to what's going on in sports by signing up for our daily newsletter.