Murder Suspect Shot by Police Arraigned
Joseph Hill is accused of killing Sean O'Toole then hitting a cop with his car.
Wednesday, Jan 8, 2014 | Updated 3:37 PM PDT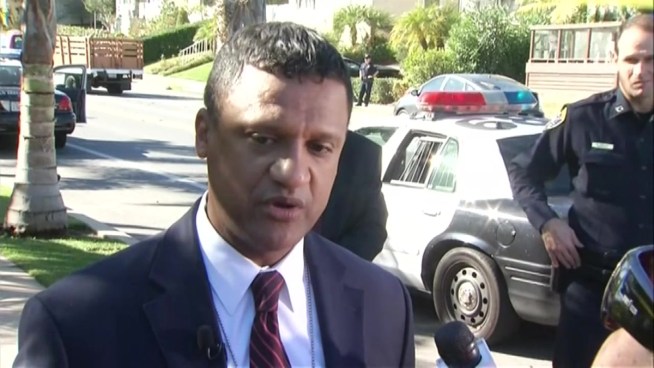 44-year-old Joseph Hill was shot Monday morning as he tried to escape from law enforcement officials serving a warrant. Hill is wanted in connection to a murder Sunday night in Linda Vista. As NBC 7's Rory Devine explains, the ordeal was a scary one for neighbors.
A murder suspect shot by U.S. Marshals in Point Loma last month made his first court appearance Wednesday.
Joseph Anthony Hill, 44, was shot multiple times by the Marshal's Fugitive Task Force Team when he allegedly tried to flee on Dec. 30. As he drove away, the Marshalls say Hill struck an officer with his car and pinned him against a parked vehicle.
The team was trying to arrest Hill in connection with the death of Linda Vista man Sean O'Toole.
"What we understand to be a confrontation between the defendant Mr. Hill and Sean O'Toole, to which the defendant pulled out a gun and shot him in the chest," deputy district attorney Joe McLaughlin said at the arraignment, where bond was set at $2 million.
The normal prison length for the charges are 50 years to life, but McLaughlin said it could be longer because of Hill's six previous felonies.