100 % Precincts Reporting
Barbara Boxer (D)
52%
4,377,730
Carly Fiorina (R)
42%
3,554,066
Gail Lightfoot (L)
2%
145,440
Marsha Feinland (P)
1%
109,939
Edward Noonan (A)
1%
105,685
Duane Roberts (G)
1%
104,544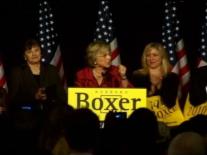 Greg Bledsoe reports from Barbara Boxer's celebration Tuesday night.
AP
California -- a place famous for the new -- is leaning on the old and the familiar.


To view this video you must to have Flash Player 9.0 or later installed. Click to download the most recent version of Flash.
The fiery race for California's Senate seat is finally over.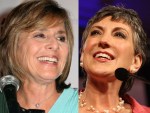 Fiorina kicked off her weekend campaigning in San Diego.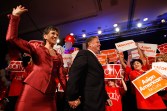 Politicians shouldn't be believed when it comes to describing their health. One of my...
He's in town for a rally at USC and an interview for Spanish-language radio.