Will Ferrell Dubbed Hollywood's "Most Overpaid Star"
Wednesday, Nov 18, 2009 | Updated 5:30 PM PDT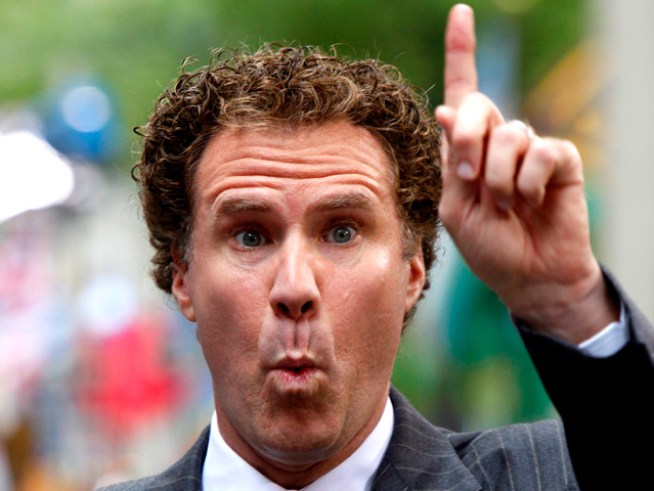 AP
Funny man Will Ferrell and his auctioneer wife, Viveca Paulin-Ferrell, have informed People magazine that they are expecting their third boy. The baby - due January - will join 5-year-old Magnus and 2-year-old Mattias in the household.
Funnyman Will Ferrell has topped Forbes' annual list of most overpaid stars.
The comedian, who was once riding high with a series of hit films including "Elf" and "Talladega Nights," has recently taken a dive with box office bombs such as "Semi-Pro" and "Land of the Lost."
VIEW THE PHOTOS: Tom Cruise - Hollywood's Original 'Maverick'
According to the mag, for every dollar Will made, his films brought in roughly $3.29. This starkly compares to other stars, including Shia LaBeouf who earned Forbes' "Best Actor for the Buck" in August. For every dollar Shia was paid, his films earned an average of $160.
Ewan McGregor trailed behind Will, landing second place on the list. His recent films have also under-performed at the box office, earning an average of $3.75 per each dollar the actor was paid.
VIEW THE PHOTOS: Photo Fun With Hollywood's Hottest Comedians!
Billy Bob Thornton came in third, followed by Eddie Murphy and Ice Cube. Former "Top Gun" Tom Cruise placed sixth on the list, while Drew Barrymore, Leonardo DiCaprio, Samuel L. Jackson and Jim Carrey rounded out the Top 10.
Related Content from AccessHollywood.com:
VIEW THE PHOTOS: On The Set: Will Ferrell's 'Talladega Nights'
PLAY IT NOW: Katie Holmes On Suri's Fashion & Tom's 'Knight & Day' Stunt
PLAY IT NOW: Access Search Engine: Will Ferrell On The Set Of 'Land Of The Lost' (June 8, 2009)
MORE ACCESS ON THESE TOPICS: Will Ferrell - Tom Cruise - Drew Barrymore - Eddie Murphy - Samuel L. Jackson