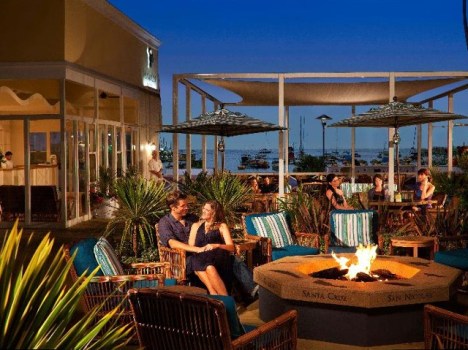 Pavilion Hotel
The Pavilion in Catalina has a deal on over Nov. 19 and 20, 2010.
GOOD DEAL: We were just talking about the whole zip-line-complimentary-afternoon-wine the new Pavilion Hotel on Catalina Island has going, when we saw this interesting deal pop up. The Avalon-based property is doing a buy-one-night-get-a-night-free deal over the Nov. 19 and Nov. 20 weekend.
IN OTHER WORDS: If your weekend plans fell through, or haven't come together, maybe a boat out to an island'll do you a world of good. Esepecially before the onslaught of relatives arrives, wanting to eat, drink, and gossip to their hearts' content. You'll want to mention "Last Minute Deal" when you call, and check out the other fine print, of course.