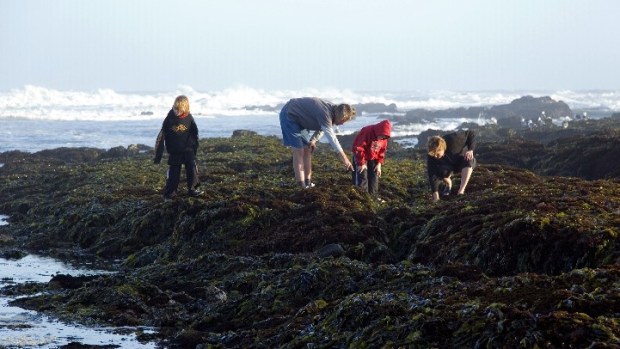 Jay Graham
Coastal Living named Half Moon Bay one of America's Happiest Seaside Towns in May 2012.
SEASIDE PRIDE: Whenever a major publication releases a "best of" list, count on California occupying at least a few of the slots. Honest? It doesn't matter what the list is. Yes, we're definitely preening, because we happen to live here, and yes, that isn't all that attractive, but you cannot deny that you know exactly what we're talking about. Best hot dog? Best five-star hotels? Best of the West? The Golden State is going to make a cameo or two or three. But any list that involves the ocean in any way tends to be, well, if not California-centric, than very favorable of the place. That is, because, spoiler alert, California has a lot of stunning coastline. And, also, spoiler alert, a lot of charming towns occupy that coastline. And giving it up for several of them is Coastal Living, which recently named 15 of "America's Happiest Seaside Towns."
AND THEY ARE... Laguna Beach, which is dang happy, what with its art and its wine and those egg salad sandwiches at Zinc Cafe (we can't talk the LB with talking about that sandwich). Half Moon Bay is on there, which fits, what with its pumpkins and its beauty and the quaintest name of all the choices. And, for the slightly more metro entries? Tiburon and Sausalito each get a spot. The list is practically flush with California-ness, so check it out. Could you visit all four seaside towns this year and feel the happy? We want to, right now.