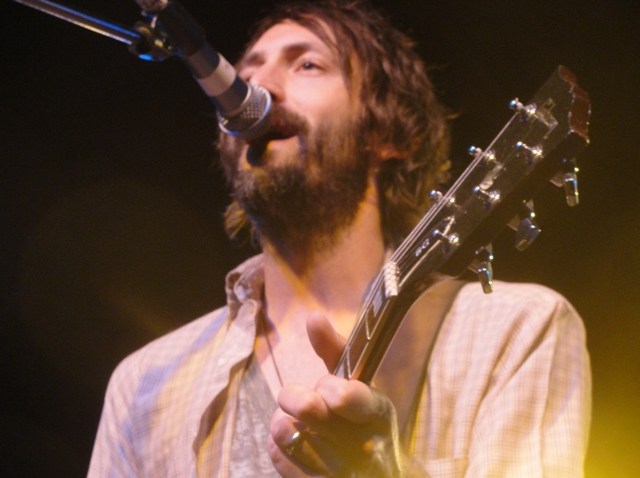 FM 94/9 has been presenting their About the Music series for years now, and they almost always prove to be bands that go on to hugely successful careers, which generally means seeing them in the relatively small Belly Up is an extra-special treat.
Add to that the fact that the shows are always a bargain and won't break the bank. To kick off the 2011 series, Everest returns to the Belly Up with a headlining show. I've had the good fortune of seeing this band a few times now, and while their recorded music is fantastic, their live performance is really where this band of seasoned musicians shines. Its not always a bad thing to get a song stuck in your head, especially if its a good one, so if you catch yourself singing "Let Go," I'm happy to say the rest of their songs are equally infectious.
Tuesday, Jan. 11:
FM 94.9 presents Everest, Writer, Maren Parusel @ Belly Up -- get a preview of Maren Parusel in our SoundDiego Session video programmed by OwlandBear.com
Pinback presents the Rob & Zack Show, JP Inc @ Casbah (sold out)
HP presents 30 Seconds to Mars @ House of Blues
Champagne Champagne, Mad Rad, Young Olmos @ Soda Bar
Vegetarian Werewolf, Night Rocker, DJ Luxury Death Machine @ Tin Can
Brawley @ Riviera Supper Club
Live Comedy @ Eleven
Local Brews Local Grooves: Dennis Bielinski, Miff Laracy, Lindsay and the White Lies, Zimbeat, Tim and the 23s @ House of Blues Voodoo Stage
Tommy Price and the Stilettos @ Henry's Pub
Anthology House Band @ Anthology
Band Showcase Competition @ Humphreys Backstage Live
Len Rainey's Midnight Players @ Patrick's ll
Dave Booda Acoustic @ Tiki House
Tomcat Courtney @ La Gran Tapa
Doug Allen, Suzy Bongo @ The Kraken
Soul Journ, Defamation League @ Winston's
Buzz Campbell and Hot Rod Lincoln @ Valley View Casino
Jaimie Muehlhausen @ Hennessey's Vista
Laguna @ McP's Irish Pub
Glacier Skies @ Dreamstreet Live
Rosemary Bystrak writes about the San Diego music scene, events, and sometimes whatever creeps into her head on her music blog San Diego: Dialed In. Check it for even more listings. She also provides social media content for the Casbah. Follow her updates at twitter.com/sddialedin or submit your music listings.